6 Signs Your Adult Child Should Still Live With You
Our articles, research studies, tools, and reviews maintain strict
editorial integrity;
however, we may be compensated when you click on or are approved for offers from our partners.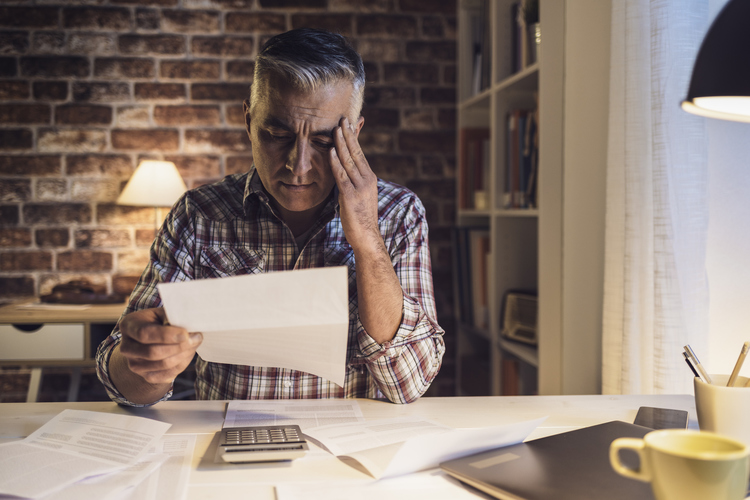 Described negatively as millennial's "failure to launch," or positively as a new appreciation for multi-generational households, more young adults are still living at home than was the case a generation ago.
From a financial standpoint, if someone in their late 20s still has not gotten out of the house it is not necessarily a sign of failure. Under the right circumstances, it could be a sensible move to build a solid financial base for the long-term.
Millennial finances and living arrangements
According to the Pew Research Center, a record 64 million Americans are now living in multi-generational households. On a percentage basis, 20 percent of Americans now live in such arrangements, compared to a low of 12 percent in 1980.
Young adults are leading this trend. Up until 1990, the most likely age group to live in a multi-generational household in the United States was people aged 85 and older. However, with more elder care being outsourced and more younger adults staying at home longer, the percentage of young adults (aged 25 to 29) in a multi-generational household moved past the percentage of the 85 and over age group in such arrangements during 1990 and the gap has widened since. Now, 33 percent of young adults live in multi-generational households, compared with 25 percent of people aged 85 or older.
Part of the shift may be cultural, but no doubt some economic trends that have particularly affected millennial finances have also played a role. While the number of Americans living in multi-generational households was trending upward for decades, the pace of increase accelerated around the time of the Great Recession. That's when it became much more difficult to find a job, especially for young adults.
While the job market has improved considerably since then, the amount of student loan debt outstanding has more than doubled over the past decade. This has had a profound impact on millennial finances, making it more difficult to afford the rent or mortgage payments necessary to move out of their parents' house.
6 signs it's okay for a millennial to live with parents
The important question is whether your adult child is still living at home just to put off facing reality, or is using it as an opportunity to improve their financial condition. Here are six circumstances in which it can be a constructive situation:
Actively earning a marketable degree

Saving money by living at home while pursuing a marketable college degree or other training can be a practical way to keep student loans in check. There's nothing wrong with extending one's education, but its important to research how the degree can actually help with employment. This involves two elements: choosing a field where there is healthy job growth, and choosing a degree program that is valued by hiring managers in the field.

Making a dent in student loans

One of the biggest challenges for millennial finances is when a large student debt burden precludes being able to afford normal living expenses. Spending a few extra years living at home can help a young adult make a dent in their student loan balances, and is preferable to things like deferments, extending the debt through refinancing, or using credit cards to pay off student debt. These may provide temporary relief but can result in mounting interest charges that increase the amount owed in the long run.

Young adult establishing credit

Credit checks are not just used to approve loans and credit card applications these days, but may also play a role in getting a job or an apartment lease. If a young adult needs an affordable and structured environment for a couple extra years while establishing a positive credit history, it may ultimately help them gain more independence.

Entry-level worker building job security

First jobs out of college often don't pay well or last long. Rather than have your adult child go through the humiliation and expense of having to move back in later on, it may be better to let them stay at home for a couple extra years at the start so they can be more certain of their job status by the time they move out on their own.

Saving to build an emergency fund


Building savings to help see them through an emergency is another technique that can help a young adult maintain independence once they do finally move out. Giving your child a few years to build a healthy savings account may give him or her enough of a cushion that they won't have to turn to you immediately for help when something unexpected arises.

Sharing child care responsibilities

According to the Pew Research Center 25 percent of parents with children under their care are unmarried, compared with just 7 percent back in 1968. Child care is a financial reality that many more young adults face now than in prior generations, and if you can pitch in to provide a cost-effective alternative, it can make a huge difference — and guarantee you'll see a lot of your grand kids.
Making sensible choices to improve their financial condition should help young adults eventually leave home from a position of strength. That means when they do finally make the move, it is more likely to be permanent.