Travel Checklist – Smart Money Moves Before You Go
Our articles, research studies, tools, and reviews maintain strict
editorial integrity;
however, we may be compensated when you click on or are approved for offers from our partners.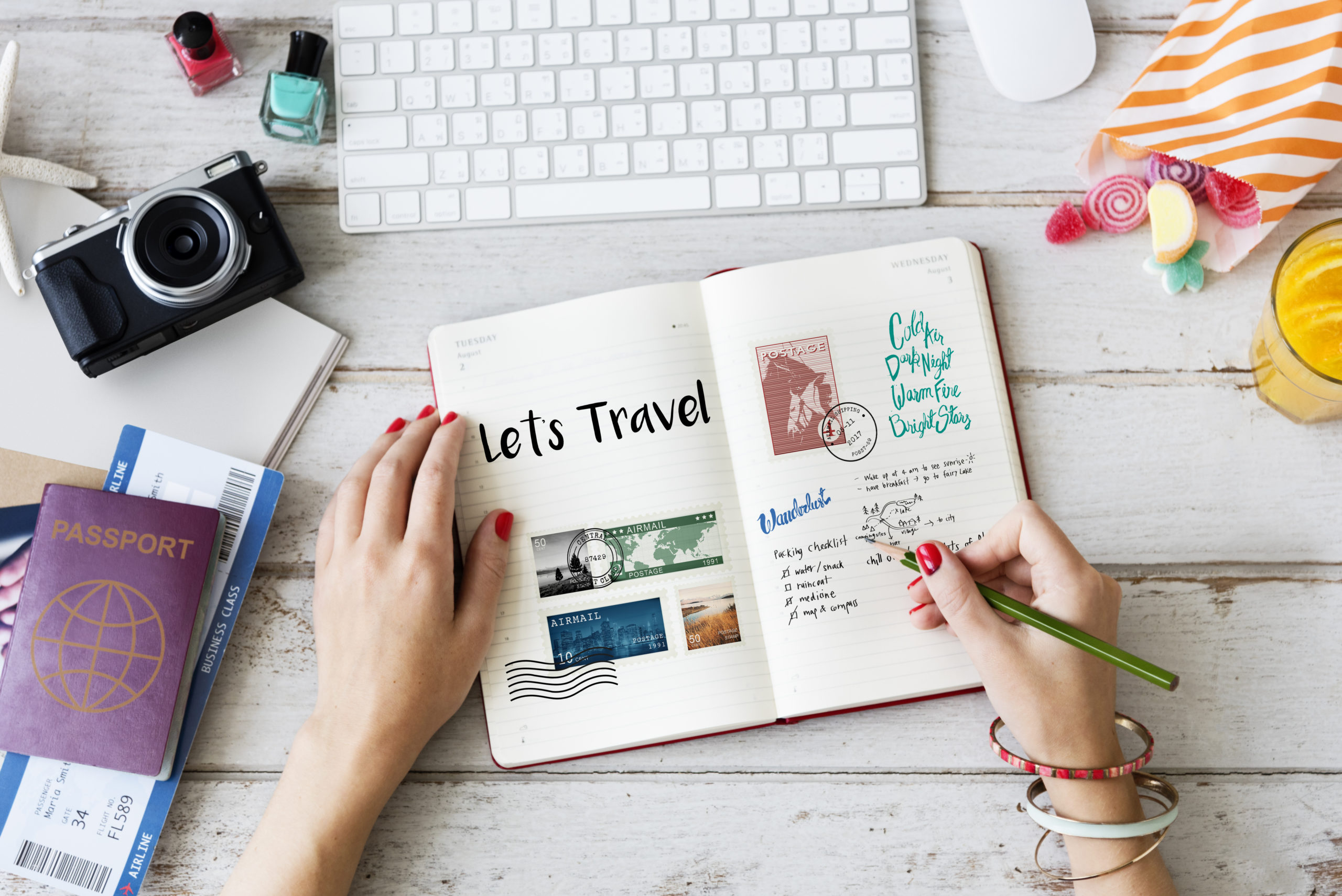 Okay, the bags are packed, the reservations are made. You and your family are ready to head off for your big, summer vacation trip.
Before you leave, though, there are some common-sense money moves you should make. Understood, you may be traveling to get away from thinking about responsibilities like household finances for a while; but if you take care of a simple travel checklist of things to do before a trip, it will make things go much more smoothly both while you are away and when you are paying the bills after you get home.
Financial travel planning checklist
Just as you would create a vacation packing list of things to carry while traveling, taking these eight simple steps can help prepare your finances so you can enjoy a relaxing time away:
Notify your bank or credit card company
Financial institutions use sophisticated programs to track transactions in an effort to try to spot fraudulent activity. As a result, transactions taking place outside your normal area can be flagged as suspicious. So, if you plan to use a debit card overseas — or even a credit card while traveling domestically — it is important to let the issuer of the card know in advance where you expect to be.

If you are wondering "How do I let my bank know I'm traveling?" it's easy. Just look on the bank statement or website, or on the back of your credit card for a customer-service number.

Ask about your card's capabilities
While talking to your bank or credit card company about your travel plans, ask if there are any limitations on how you can use your debit or credit cards — especially if you intend to travel outside the U.S. The last thing you want to do is arrive in a foreign country and start to wonder "Can I use my debit card internationally?"

Find out before you go — credit cards and many debit cards can be used outside the U.S., but some adjustment to your debit card PIN might be necessary to make it compatible with foreign machines. Also, find out how the cards you plan to use handle foreign currency transactions and if there is an extra fee for this.

Research ATM locations near where you are staying
If you expect to need an ATM while traveling, find out what networks your debit card issuer belongs to and where you can find machines that are part of that network near where you are staying. This could save you from incurring out-of-network ATM fees — fees which tend to be especially steep in tourist areas.
Check your credit card limit
Not only might you be charging more than usual on your trip, but hotels and car rental companies often put a hold on a certain amount of your credit as security. Make sure you have plenty of available credit before you go so you don't hit the credit limit in the middle of your vacation.
Beef up your checking account
If you plan to use your debit card while traveling, make sure your checking account can handle the extra expenditures. It may be wise to transfer some money from savings to checking to give yourself a cushion rather than cut it too close and rack up expensive overdraft charges.
Automate payments
If you will be away for an extended period of time, you may want to automate any payments you still make manually so you don't fall behind while you are out of town.
Stop mail or arrange for pick-up
You can arrange with your local post office to have your mail temporarily held at that office rather than being delivered, or perhaps you can find a trusted friend or family member who will stop by regularly to pick up your mail. Why is this a smart financial move? An overflowing mailbox is a signal to thieves that someone is out of town, and any financial account statements left sitting for days in your mailbox could become a tool for identity theft.
Exchange currencies before you go
If you are traveling out of the country, you may get a more favorable exchange rate if you arrange to obtain some foreign currency from your bank at home. Some hotels and tourist centers may offer currency exchange as a convenience, but they often make you pay for that convenience in the form of an unfavorable exchange rate.
The last thing you want to do while you are away on vacation is worry about money. Run through the steps on this list of things to do before a trip, and you can travel with the confidence that you have taken care of business before leaving home.
More from moneyrates.com:
Checking account fee trend 2018: How to avoid higher fees
Better ways to find the best checking account