Free Checking Account Enough? Explore 9 Great Options
Our articles, research studies, tools, and reviews maintain strict
editorial integrity;
however, we may be compensated when you click on or are approved for offers from our partners.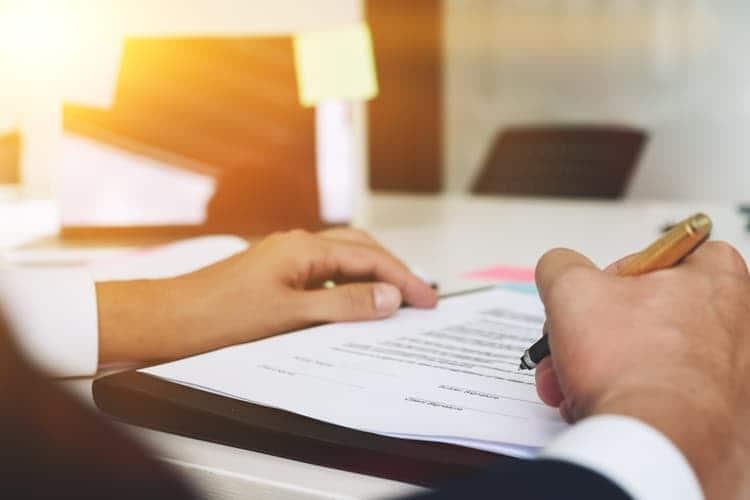 Updated by Richard Barrington
Is your basic checking account providing competitive advantages? Are you underwhelmed by the gains from your interest bearing checking account? If it's time to consider opening a new bank account, the first question you should ask yourself is: what kind of checking account?
Checking accounts come in different varieties. It's important to determine which types of checking accounts fit your needs. Below are nine prominent account types and their uses; one of these could be the best checking account for you.
Best Checking Accounts
1. Free checking accounts
The notion of a free checking account has obvious appeal, but what does it really mean? Free checking accounts are those that have no monthly maintenance fee, but they may charge other fees for overdrafts, certain transactions or services such as mailing paper statements.
Free checking accounts are less common than they used to be. The latest MoneyRates Checking Account Fee Survey found that just 27.88 percent of checking accounts are free of monthly fees. However, since these accounts still exist, it is well worth the effort to find one, because the average monthly fee on checking accounts now adds up to nearly $159 a year.
2. Online checking accounts
You can improve your chances of finding a free checking account if you consider online banking. While free checking has become more scarce among traditional, branch-based accounts, over two-thirds of online checking accounts have no monthly fees. Besides banks that specialize in online banking, traditional banks are increasingly offering customers online account options that offer lower fees and other advantages.
3. Second-chance checking accounts
Bad banking habits like not covering overdrafts can get a customer's account terminated by a bank. If this has happened to you, you may have found it hard to open an account at another bank because the banking industry tracks consumers who have had problem accounts in the past. When this happens, the way to get back into the banking system is through a second chance checking account. These are generally designed to be very accessible by offering low fees and minimum balances, though they may restrict your use of certain services until you have proven to be a reliable customer.
4. Student checking accounts
Student checking accounts are designed to attract young people who may have fairly small account balances. Characteristics of student checking accounts often include low fees and minimums, and in some cases there is some leeway on overdraft fees to help a student get used to managing a checking account.
5. Senior checking accounts
As with student checking accounts, senior checking accounts cater to a specific age group by offering breaks on things such as monthly fees.
6. Joint checking accounts
A joint checking account is one in which two or more people are authorized to write checks and make other transactions. Having a joint checking account can be a convenient way to help a married couple access funds from their household budget, but it does require good record keeping and communication to make sure the couple doesn't overdraft because they weren't fully aware of each other's activity.
7. Business checking accounts
Business checking accounts are typically designed to handle the high volume of transactions a business has, which may far exceed the activity of most individuals. They also may help you gain access to other services, such as a line of credit.
8. Interest-bearing checking accounts
If you generally maintain a significant balance in your checking account, you should look into finding an account that pays you a decent rate of interest on that money. However, with interest rates still fairly low, avoiding monthly fees might have more impact than earning interest on your balance. Still, if you can find a free checking account with a competitive interest rate, you can win on both counts.
9. Money market checking accounts
This is a form of interest bearing checking account. The bank's ability to invest in money markets can help it offer a higher rate, though this may come with some restrictions such as a higher minimum balance or a limited number of monthly transactions.
With many options to choose from, it's a good idea to carefully research a new checking account that offers the flexibility you need while minimizing account maintenance costs. Review moneyrates.com's tips for finding the best checking account.