How to Responsibly Handle Easier Access to Credit Cards
MoneyRates has partnered with CardRatings for our coverage of credit card products. MoneyRates and CardRatings may receive a commission from card issuers. Opinions, reviews, analyses & recommendations are the author's alone, and have not been reviewed, endorsed or approved by any of these entities.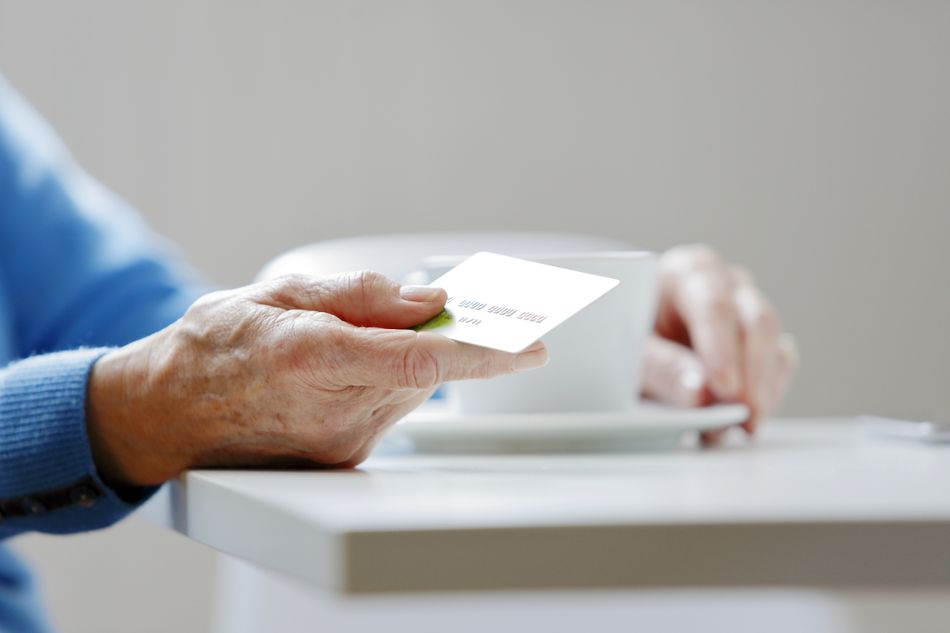 Getting a new credit card has gotten easier. Is that a good thing?
For both individuals and the economy as a whole, easier credit standards is a mixed blessing. While people want the flexibility of having credit readily available, overusing that credit can become an expensive habit. From an economic standpoint, looser credit is an example of the kind of risk-taking behavior by financial institutions that can lead to a crash if it goes too far.
While you cannot affect the impact of looser credit on the economy in general, you can work to make sure that it has a positive rather than a negative impact on your own finances.
Credit card rejections decrease
The New York Federal Reserve's Center for Microeconomic Data conducts regular surveys to find out what people are experiencing in terms of access to credit. Among other things, the survey shows how often applications for various forms of credit get rejected.
The most recent data, from February's survey, shows a significant change in the rejection rate for credit card applications over the past 16 months. Since October of 2014, that rejection rate has dropped from 22 percent to 17.3 percent. People with credit problems have gotten the message that credit cards are easier to obtain. Over that same time span, the percentage of people with low credit scores who are applying for new credit cards has increased. Easier access to credit can be intoxicating for both individuals and the economy. This feels good at first, but can lead to a financial hangover.
How to make easier credit work for you
The lower rejection rate for credit card applications means there is a greater chance you will be approved for credit. For people with limited or damaged credit histories, getting approved for a credit card can feel like a victory.
Here are six things to consider to make sure that access to credit works for you, not against you:
1. Avoid accepting credit offers right away
People who have had trouble getting credit might be tempted to jump at the chance to get a credit card when standards get a little easier. However, just because a credit card company thinks you can handle a credit card, you should think long and hard about whether you should to take on that responsibility. This is a question of both your readiness to use the card responsibly and how much you really need the card in the first place.
2. Shop around for best credit card rates
Credit card rates vary greatly from card to card, so don't just apply for the first offer that comes along. Do some comparison shopping first to make sure you are getting a competitive credit card rate.
3. Look into alternatives for credit
Credit cards are very convenient, but that convenience comes at a steep price. Because of their higher rates, credit cards are a more expensive form of borrowing than personal loans or mortgages. So, where possible you should use less expensive forms of borrowing, especially if you expect to take several months to pay your balance down.
4. Always have a repayment plan before you charge
People may use their credit cards without thinking about a repayment plan, but financial decisions that you don't think through are apt to get you in trouble. Any time you use your credit card, you should have a plan for how you will repay the money and how long it will take. This will force you to slow down and think through your spending habits a little better.
5. Pay off the full balance almost all the time
The rules of the credit game are simple: If you use credit for a few weeks and then pay off the balance before you incur any interest charges, then you win. If you carry a balance from month-to-month and have to pay interest, the credit card company wins.
There may be times, such as after holiday shopping, when you cannot repay the entire balance all at once. But these occasions should be the exception rather than the rule.
6. Work towards improving your credit history
Once you get access to credit after having been turned down in the past, use it as an opportunity to build up a better credit history. That way, you will have a better chance of retaining access to credit the next time standards tighten up again.
Easier credit standards are a sign that financial institutions are comfortable taking more risk. That's their business, but it is no reason that you have to join in their risky behavior.
Comment: Are you more likely to apply for credit cards after standards have eased?
More from MoneyRates.com:
Credit Card Interest Calculator
5 money-saving tips all millennials need to know about credit cards