Auto Loan Shopping Tips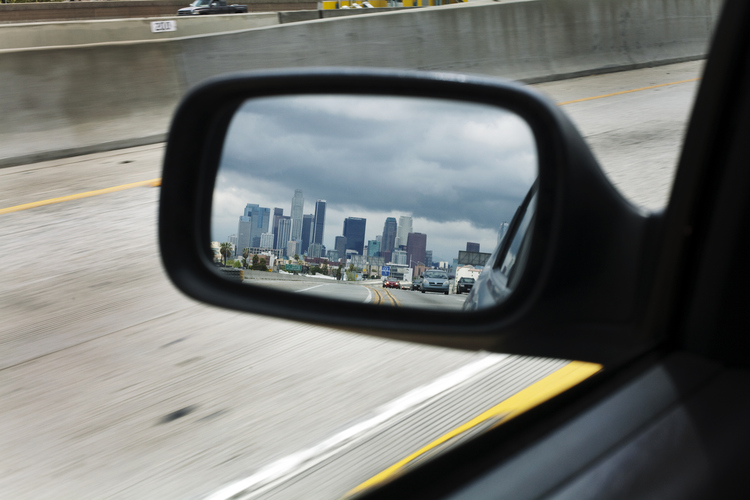 Buying a new or used car can be stressful enough without having to worry about whether you're getting the best rate for your auto loan. You can make your car-buying mission easier if you research your loan before you hit the car lot.
There are a couple of ways to arrange financing for a new or used car. You can either get a loan directly from a financial institution such as a bank or credit union, or you can use the car dealership's financing program. Car loans are typically fixed-rate and shorter in duration than mortgages and other forms of personal loans. Three- or five-year terms are the most popular type of loan offered by banks for car financing, although some banks even offer terms of six or seven years.
Figuring your costs
When searching for an auto loan, don't confine yourself to traditional lenders. Finding an auto loan online can often help you save money, as not only are the best auto loan rates often available online, but the processing fees are usually lower too.
Credit standards are tighter on auto loans than they were before the credit crisis, which can make qualifying for the best auto loan rates more difficult. Most loan rates you see quoted are fixed, meaning the borrower can lock-in their rate and not worry about their monthly payment changing.
You may be tempted to extend your auto loan out to five or six years in order to lower your monthly payments, but this strategy increases your risk of becoming "upside-down" on the loan, which occurs when you owe your lender more than your car is worth. This can makes it more difficult to trade out of your car in the future. The best rate strategy is to lock-in a loan rate on a three- or four-year term, so long as your monthly budget can absorb those payments.
Your auto loan rate will not automatically be the lowest advertised rate offered from your lender. Your credit score and collateral qualification will affect the actual APR on your auto loan along with other considerations, so be prepared to pay a higher rate if your qualifications aren't spotless.
Finding the best auto loan
If you are interested in purchasing a car, your first task is to make sure you fully understand your financial condition. This starts by ordering and reviewing your credit report. The interest rate that you pay on your auto loan, called the annual percentage rate (APR), is very much affected by your credit rating.
If a mistake or erroneous information is on your credit report, it can take considerable time to dispute and remove the negative information from your report. It is advisable to check your credit report at least twice a year to prevent these kind of problems. Credit alerts and credit monitoring services can help make this task easier as well.
In addition to monitoring your credit standing, auto buyers should track their debt-to-income ratio. Lenders will look at the percentage of monthly fixed installment payments that your household makes as a percentage of your household income. It is important to understand up front if your debt-to-income ratio is low enough to qualify you for the best auto loan rates. If your ratio is above 40 percent, qualifying for the best auto loan rates can be more difficult.
Another important aspect about finding the right auto loan is to put yourself in the best position to negotiate with the car dealership. If you can secure financing before you even step on to the car lot, you stand a much better chance of getting the best possible offer out of the dealership. The dealer may even be willing to match the best offer that you find online.
Shopping around for the best rates and terms is always advisable, because the financing available from the dealership is often limited in options. Just make sure that you are comparing apples-to-apples when you look at APR, balloon payments, penalties and the other terms and conditions for the loans you find online.
Choosing the right bank
Nowadays finding an online auto loan from a bank can be quicker and easier than ever. In the last few years, more banks have added features to their websites that allows visitors to see their current auto loan rates and apply online. In many cases, rates from online sources are lower than the rates offered directly from car dealerships.
Another advantage to shopping online is that you can compare and contrast various loans and financing packages without any misinformation or pressure from a salesman. You can also check out BBB complaints or customer service complaints against potential lenders as you make your rate search.
Banks are smart places to shop online for auto loans because, as regulated entities, banks undergo more oversight with the marketing of their products than most local financing companies. Even online-only banks are subject to the federal requirements of the Truth in Lending Act. It is key, however, that you verify the authenticity of any website before providing it with any personal information. Phishing sites and other online scams frequently try to take advantage of rate shoppers.
You should also be careful with email offers about auto loan rates. You always want to make sure that the site you're visiting is valid. The FDIC website provides an institution directory that can help consumers confirm a bank's real website address, so use that instead of clicking on any embedded links in an email.
If you do your part to keep your credit in good standing, there are outstanding online auto loan deals that can make buying a car easier than ever. Just be sure to do your homework and consider all of your options before you sign on the dotted line.