Investor Aptitude: Are You Ready to Manage Your Retirement Finances?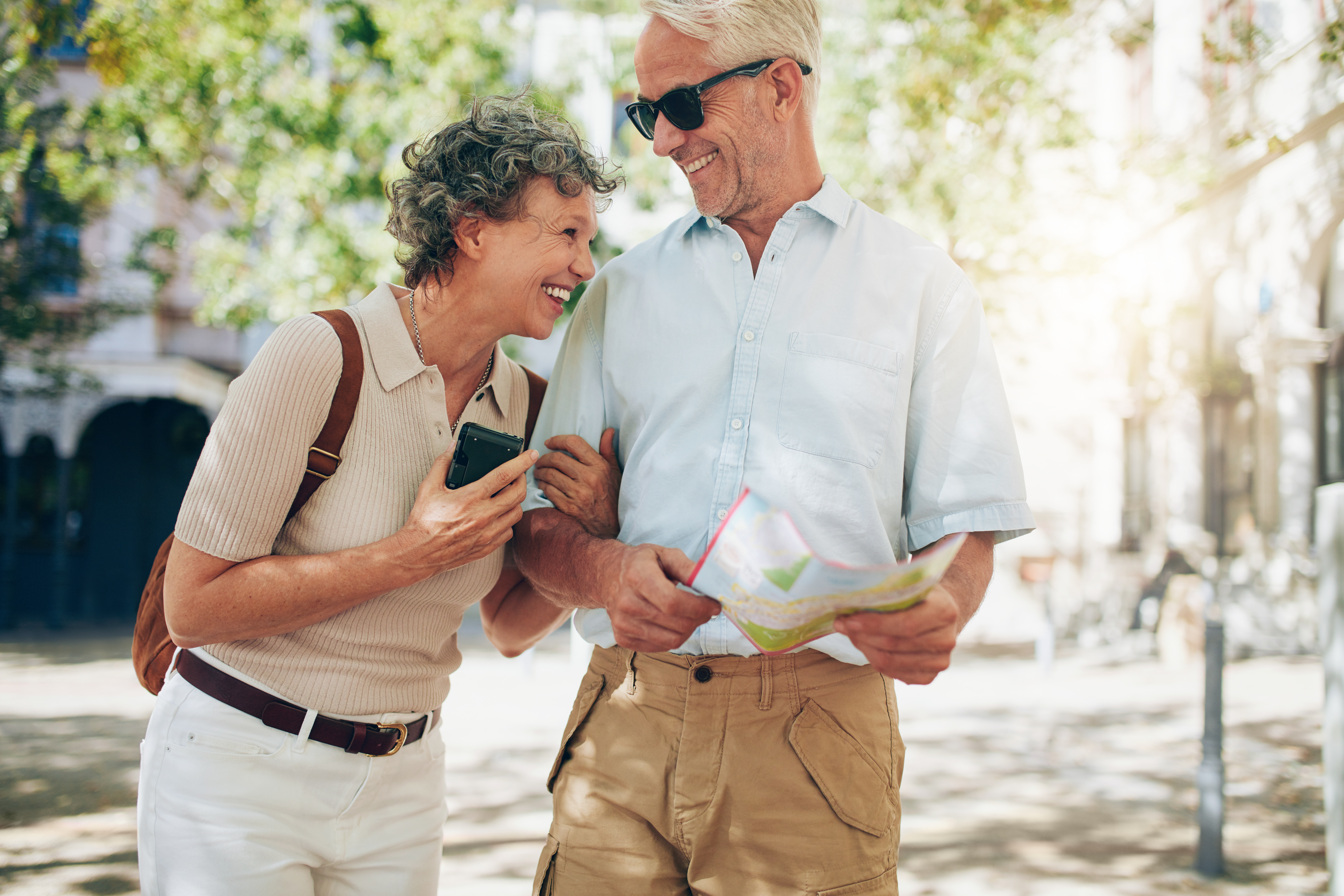 Retirement planning is not just about building a nest egg. It's also about knowing what questions to ask in order to reach the goal. Failure to ask the right questions could leave people unprepared for the retirement they hope to live.
Are people on track to achieve their retirement goals?
MoneyRates.com asked people within 20 years of retirement age or older how they're planning for retirement. The survey found that a significant portion of the population doesn't know much about retirement planning and doesn't have the information they'd need to make good decisions.
If knowledge is power, millions of Americans may be headed toward retirement powerless to control their financial futures
SURVEY HIGHLIGHTS
More than two-thirds of respondents (66.50%) don't know how much they should save for retirement or how much they could afford to spend in retirement
Of those yet to start collecting Social Security, most intend to wait to reap the larger benefit; but of those already collecting Social Security, the majority (49.28%) did so at age 62.
Less than 10% of the respondents that don't feel knowledgeable about retirement planning have consulted a financial professional
Methodology
MoneyRates.com commissioned a survey of 1,000 people, half of whom were age 65 or above and half of whom were between the ages of 45 and 64.
Thus, half of respondents had reached the traditional retirement age and half were within 20 years of reaching that age – certainly at a stage of life when they should have begun planning for retirement.
Questions were designed to explore the following key retirement-planning decisions people face before and after they retire.
Key decisions when preparing for retirement:
What will your retirement living expenses be?
How much will you need to save to meet those expenses?
How should you invest your retirement savings?
Key decisions upon reaching retirement age:
How much can you afford to spend each year?
When should you start collecting Social Security benefits?
How should you adjust your investments as you get older and start drawing from your savings?
1. Planning to Meet Retirement Income Needs
| Do you have a budget for how much you'll be able to spend per month in retirement? | Total (%) |
| --- | --- |
| No | 54.90% |
| Yes | 45.10% |
A planned spending budget should be the cornerstone of all retirement planning. Without knowing how much money you'll be living on, you won't know how much to save for retirement. Once you reach retirement, without a budget you'll have no idea how long your retirement savings will last.
Sadly, most respondents indicated that they do not have a retirement budget. Even when responses were broken down to just people who are already retired, nearly half – 46.87% – indicated that they do not have a spending budget. That's a lot of people who are not in control of how long their retirement savings will last.
2. How Long Will Retirement Savings Last?
| For how many years do you expect your savings would last at your current spending rate? | Total (%) |
| --- | --- |
| 10 to 20 years | 28.60% |
| 5 to 10 years | 19.30% |
| Less than 5 years | 25.80% |
| More than 20 years | 26.30% |
To put these responses in perspective, consider that, according to the Centers for Disease Control, the average life expectancy once a person reaches age 65 is 19.4 years. At age 75, the average life expectancy is 12.2 years.
For retirement-planning purposes, since roughly half the people will live beyond the average life expectancy, it's important to save enough to last beyond that average.
Looking at these responses, not quite a third have saved enough to last more than 20 years. For the remainder, this means there's a good chance of outliving their savings.
This is especially true of the one in four respondents whose savings would last less than five years. That group is in near-term danger of running out of money unless they radically change their spending habits.
3. Accommodating a Retirement-Savings Shortfall
| People are living longer. If your retirement savings wasn't adequate for the long haul, what would you do? | Total (%) |
| --- | --- |
| Live at a lower standard of living | 43.10% |
| Live with a roommate | 5.80% |
| Move to a different city or country | 8.80% |
| Rent your home and move in with family | 5.20% |
| Sell your home and rent | 14.00% |
| Start working again | 23.10% |
One motivation to save for retirement is to consider the consequences if you don't save enough. Most of the responses given above involve a meaningful change in lifestyle if retirement savings don't last.
As for the 23.10% who say they'd go back to work, that's easier said than done. Going back to work after retirement depends on your health, maintaining up-to-date job skills, finding an employer willing to take on older workers and the strength of the job market.
Certainly, saving for retirement involves some sacrifices now. Just keep in mind you may be forced to make even bigger sacrifices in the future if you don't.
4. When to Start Collecting Social Security: Theory vs. Practice
This is one of the biggest decisions in retirement planning. For people born in 1960 or later, full retirement age is 67 – but you can start receiving Social Security benefits as early as age 62 or as late as age 70.
The longer you wait, the larger your monthly benefit will be. As a result, people often plan to hold off on receiving Social Security in order to earn a larger benefit later. However, the survey results show that this doesn't always go according to plan.
| At what age do you expect to start collecting Social Security retirement benefits? | Total (%) |
| --- | --- |
| Age 66 or higher | 45.72% |
| Ages 63 to 65 | 33.33% |
| At age 62 | 20.95% |
The above responses apply to people who had not yet started receiving their Social Security benefits. As you can see, only about one in five intend to start receiving Social Security benefits as early as possible. The vast majority intend to hold out longer for a larger monthly benefit.
5. Collecting Social Security: Actual Age
| At what age did you start collecting Social Security retirement benefits? | Total (%) |
| --- | --- |
| Age 66 or higher | 22.66% |
| Ages 63 to 65 | 28.06% |
| At age 62 | 49.28% |
These responses show the reality of when people actually start taking their Social Security benefits. Nearly half started taking them as early as possible, at age 62.
Taken together, these two sets of responses show the difference between when people intend to start taking Social Security and when they actually do.
The fact is, many people don't have enough retirement savings to hold off on collecting Social Security. This means accepting a lower benefit, and thus living on less retirement income.
6. Ability to Make Effective Retirement-Planning Decisions
| How comfortable are you with retirement-planning concepts? | Total (%) |
| --- | --- |
| I don't know much about them at all | 33.30% |
| I feel my retirement knowledge is well above average | 14.70% |
| I think I'm familiar enough with retirement planning to make good decisions | 52.00% |
A third of respondents don't know enough about retirement-planning concepts to make good decisions.
You'd think that people who didn't feel knowledgeable about the subject would be getting help. However, just 8.71% of respondents who said they didn't know much about retirement planning had worked with a professional financial advisor, compared with 29.10% of respondents overall.
7. Projecting How Savings Will Hold Up in Retirement
| Have you or an adviser run projections that allow you to see how your savings would hold up through retirement? | Total (%) |
| --- | --- |
| No | 53.40% |
| No, but I plan to within the next year | 13.10% |
| Yes | 33.50% |
This kind of projection is a basic building block of retirement planning. Without it, you don't know how much to save leading up to retirement or how much you can afford to spend in retirement.
Since only a minority of respondents had taken this step, it's fair to say most do not have the information they need to plan for retirement.
8. Recognizing Investment Risk
| How much of your retirement investments are currently in stocks? | Total (%) |
| --- | --- |
| 40% to 60% | 20.29% |
| 61% to 80% | 10.57% |
| I don't know | 26.86% |
| Less than 40% | 34.43% |
| More than 80% | 7.86% |
Given that stocks are the riskiest investment most people own, it's shocking that roughly a quarter of respondents who own this asset class don't know how much they own.
Applying the Investor Aptitude Survey Results
Consumers may be interested to learn how the Investor Aptitude Survey results could improve their own situation. To use the survey's findings as more than just a wake-up call, consumers might start by realizing they can engineer their finances instead of letting their financial prospects just happen.
At the very least, becoming aware of the need can spark a journey to explore various topics and educate oneself. Noticing the specific questions asked in the survey can be helpful in that regard. They were chosen to demonstrate critical retirement-planning activities, such as equating how much you should save for retirement to how much you expect to spend in retirement.
By answering each of the questions themselves, consumers might recognize certain flaws in their approach to retirement planning and determine what else to learn. For example, they might need help if…
…it becomes clear they need to access Social Security benefits early,
…they don't know how much to save for retirement, or
…they don't know how their retirement savings are invested.
Reaching out for help from a financial advisor can be done at the same time to further correct course quickly.
Getting Help with Financial Planning
If you feel well-informed and confident enough to make retirement-planning decisions, good for you. It's clear from this survey's results that many people need some help with those decisions.
Fortunately, there are several ways to get help:
A retirement calculator can help you run some of the basic financial projections mentioned above, to see how much you need to save and how long your savings would last.
Online brokers and robo-advisors offer a variety of automated tools that can help with retirement planning.
Certified financial planners, personal financial advisors and other professionals can customize a retirement plan for you based on your situation and goals.
Retirement is a big part of one's life. It takes serious planning and, in many cases, the first step toward getting that done is finding the right help.