Avoid 5 Financial Mistakes After Divorce
Our articles, research studies, tools, and reviews maintain strict
editorial integrity;
however, we may be compensated when you click on or are approved for offers from our partners.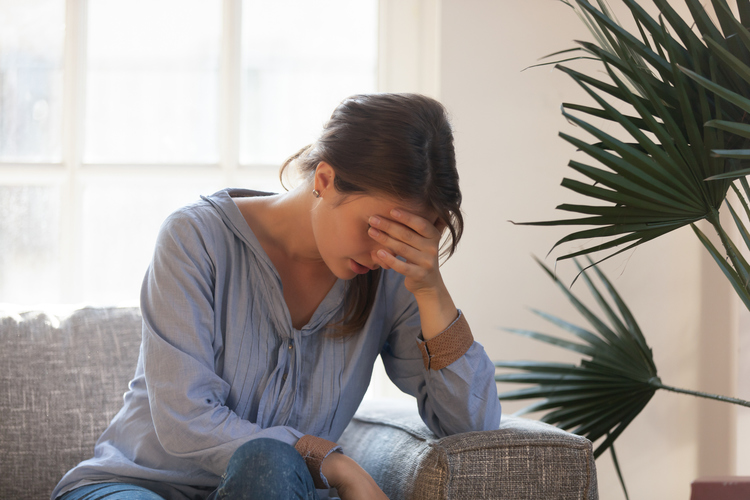 In the wake of a marital separation or divorce, financial issues can often take a backseat to the job of healing from a painful breakup. But when couples divorce, it's important to address money matters promptly and effectively — particularly since the economic choices made in a divorce can help (or hurt) one's chances of moving on personally and financially.
Lisa Hanson specializes in helping divorcees regroup economically in her role as a financial advisor at Firstrust Financial Resources, a Philadelphia-based firm affiliated with MetLife.
"I work mainly with women during life transitions, and divorce can be one of the most trying times in a person's life," Hanson says.
According to Hanson, there are a number of economic pitfalls that can ensnare both women and men dealing with the aftermath of saying "I don't."
Here are five money mistakes people make after a divorce.
1. Failing to create a new financial plan
When people go through a break-up, there's always the need to reassess each individual's financial situation, establish new financial goals, and make some up-to-date decisions about how to manage one's affairs as a newly single person.
But not everyone is comfortable with this new-found responsibility — even with the potential freedom it brings.
That's why Hanson says she always starts with "the basics," especially with individuals who may not have been the breadwinners in their previous relationships or who may have left the economic decision-making to their former spouses.
"We always go back to the basics, like budgeting, setting goals, and then creating a financial plan which will empower you to move forward and accomplish those goals," says Hanson.
2. Trying to hang on to the house
In Hanson's experience, many women going through divorce make the mistake of insisting on hanging onto the family house. The wife's motivation is often to keep the home to maintain a sense of order and stability for her and any children the couple may have.
But keeping the house doesn't always make financial sense, says Hanson.
To get her clients through the tough decision of whether to keep or sell a home, Hanson says it's her role to help the divorced spouse "separate the heavy emotional burdens from the financial facts."
Among the important questions to consider are: Can the wife maintain the property taxes on her own? Can she do the maintenance and upkeep necessary on the home, or afford to pay for such services? And will one salary be enough to pay the mortgage? Only after these questions are realistically answered can a sensible decision be made about the family residence.
3. Overlooking life insurance
When children are involved and one party is paying child support, it's critical to make sure the person paying the child support has life insurance.
"If they die, that child support will disappear," says Hanson. She notes that life insurance is "often overlooked" in the wake of divorce. Ideally, divorcing parties should include a requirement to maintain life insurance in their divorce or property settlement agreement. "Good post-divorce planning should really start while you're going through a divorce, not after," Hanson adds.
4. Keeping joint credit accounts
Even though it's best to cancel joint accounts during or immediately following a breakup, many divorcing couples maintain joint accounts well after they split. Some share credit cards and savings accounts; others ex-couples remain together on a mortgage. Unfortunately, such scenarios can be financial time bombs, particularly if one person doesn't pay as agreed or if one party abuses the couple's joint credit.
"People have to be very careful about joint accounts," says Hanson. "I've had situations where spouses have run up the credit on the other one's credit cards."
5. Using financial retribution or other revenge tactics
Hollywood movies are rife with stories about jealous or vengeful spouses seeking payback during divorce. On the big screen, and sometimes in real life, people draw out divorce proceedings in an effort to inflict emotional or financial pain on their ex. Others shred clothes, cut up photos, or toss all mementos that may serve as reminders of the failed relationship.
When Elin Nordegren divorced golfer Tiger Woods, she got a reported $100 million settlement, plus the couple's massive $12.3 million Florida mansion. Recently, though, Nordegren bulldozed the entire 17,000-square-foot home, leading some to speculate about her motives. Whether she was bitter or simply wanted a fresh start is anyone's guess.
"Perhaps with $100 million, she could afford to do that," Hanson says. "But most women don't want to destroy property after a divorce. They just want to maintain their lifestyle and make sure they get everything they're entitled to — especially after a long marriage."
So Hanson's advice is simple: Even amid an acrimonious divorce, be business-like. Don't waste time burning clothes or damaging property. Leave such drama to Hollywood filmmakers, because those actions may only serve to create more financial headaches and lingering bitterness.
"I tell people to envision your divorce as a business transaction," Hanson says. "You had a partnership that unfortunately didn't work out. But now it's important to dissolve it cleanly."