Is There A Rise In Housing Bubble?
Our articles, research studies, tools, and reviews maintain strict
editorial integrity;
however, we may be compensated when you click on or are approved for offers from our partners.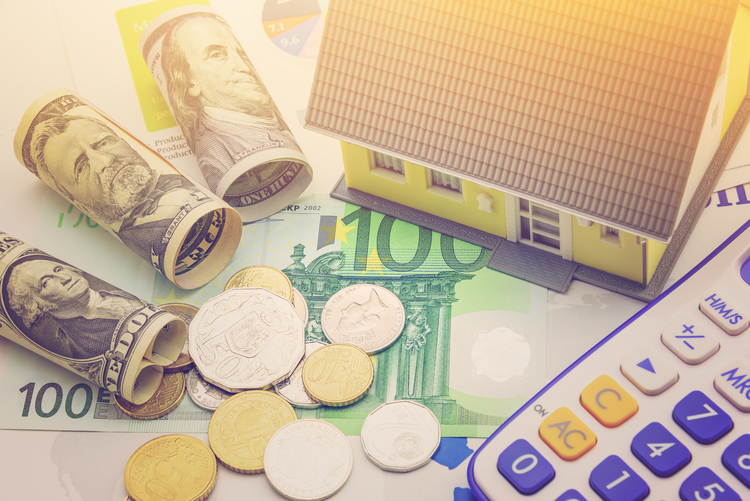 Home prices recently recovered to early-2004 levels — or to where they were about three years before the housing bubble peaked. As the housing market continues to rally, retracing price points set more than nine years ago, it raises a question: Is the housing market poised to repeat the boom-and-bust cycle again?
A comparison of related factors shows that while housing prices may be the same as they were in 2004, other things are quite different.
1. Home prices
According to the S&P/Case-Shiller Home Price Indices, composites of housing prices in 10 and 20 major U.S. metropolitan areas have recently recovered to levels originally reached in early 2004. This is the result of a double-digit percentage rally over the past year. Prices were also rising sharply back in 2004, but in that case they had already been on the rise for about seven years. In other words, home prices may once again be rising, but the market is still much earlier into the rally than it was in 2004.
2. Inflation
While home prices may seem to be on par with 2004 levels, there has been roughly 23 percent of inflation since then. On an inflation-adjusted basis, housing prices have still lost ground since 2004. This could be another argument for why the housing market is still reasonably priced at this point.
3. Mortgage rates
Current mortgage rates are up to about 4.5 percent, having risen sharply since early May. In the context of recent history, today's mortgage rates may seem a little high, but back in 2004 they averaged 5.84 percent. This makes buying a home more affordable now than it was in 2004.
Affordable interest rates can cut both ways when it comes to stabilizing housing prices. Reasonable mortgage rates help people meet their mortgage obligations, but they can also help fuel a bubble in prices. In any case, the dynamic may change yet again if mortgage rates continue to rise.
4. Investment environment
The climate for stocks is similar now to what it was in mid-2004. Then, the stock market was on a bit of a roll, having climbed by nearly 40 percent in less than two years. However, this was a bounce-back from a drop of more than 50 percent previously. Today, the stock market is on a run lasting more than four years that has seen prices more than double. Once again though, that rally represents the market fighting its way back after prices fell by more than half.
Deposit conditions are also somewhat similar. Short-term CD rates had dropped precipitously prior to bottoming out at 1.03 percent in early 2004. Today, recent years have once again seen a steep drop in CD rates, driving them even lower to 0.16 percent as of mid-2013.
5. Employment conditions
Mortgage rates may be cheaper today than in 2004, but do people have jobs that will allow them to afford those mortgages?
The unemployment rate was around 5.5 percent in 2004, whereas it was above 7.5 percent during most of the first half of this year. However, wages are a little higher now. While pay increases have done little more than keep up with inflation since 2004, with housing prices at the same level as they were back then, compensation has at least risen relative to home prices.
6. Debt levels
While the amount of mortgage debt outstanding is off from its peak of a few years ago, it is still nearly 36 percent higher than it was in 2004. Consumers have also loaded up on other forms of debt since 2004. So consumers are more overextended now than they were then, making it potentially more difficult for them to take on — or maintain — the obligations of owning a home.
7. Home ownership
A smaller percentage of households own their residences today than in 2004 — and that might be a good thing. In the heat of the housing boom, mortgage lenders pushed the envelope too far in terms of whom they allowed to qualify for a mortgage. A more selective population of home buyers should also be a more stable one.
In summary, some conditions are more encouraging for the housing market than they were in 2004, while some are more challenging. If you're a potential home buyer, the fundamental question should not be what the market will do, but whether you'll be able to meet the mortgage obligations you take on.