Things to Consider Your Home Refinance Rate Stays Locked
Our articles, research studies, tools, and reviews maintain strict
editorial integrity;
however, we may be compensated when you click on or are approved for offers from our partners.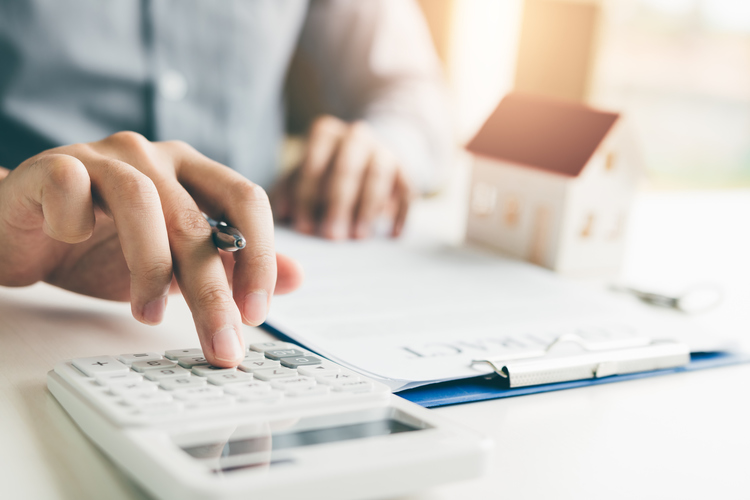 As consumers, we expect to get what we think we are getting. When things change at the last minute, it usually costs time and money. Have you ever found a car advertisement only to go to the dealership and find out that the car was not available? The certainty of getting what you expect has value.
When refinancing your home, your rate lock is the time period during which your mortgage rate is guaranteed, and you can buy longer periods of this guarantee.
Blowing your rate lock could mean you lose the advantage of a low refinance rate, if mortgage rates have moved higher in the meantime. If you depend on locking the lowest mortgage rates you can get in order to pay back the cost of the refinance soon or for loan qualification, then a rate lock is of utmost importance.
Why a Rate Lock? Mortgage Rates Can Fluctuate
Mortgage rates move around a lot, often several times a day–that's way more fluctuation than, say, money market rates offered by a particular bank. Although you can choose to "float" your mortgage rate, locking for a specified period of time buys you certainty in the rate while you go through the refinance process.
The key is locking at the right time and for a long enough period of time. If you have a complex financial situation and a complicated loan program, the turnaround time for closing the mortgage could be longer than standard. Even a 30-day lock may not be enough, and you may need to extend to a 45-day or 60-day lock if the guarantee of a certain mortgage rate is critical to your loan. Consult with your mortgage lender or broker about their rate lock recommendation, or read HSH.com's extensive consumer's guide to mortgage rate locks.
Keep in mind that VA loans, FHA loans, and mortgages for home purchases can take longer than a typical refinance.
Be Prepared
When you lock your interest rate, the clock starts ticking. There's no reason not to have all your paperwork ready to send in to your mortgage lender or broker to get the process going as soon as possible. This typically includes:
2 years of income documentation (tax returns if you own multiple properties or have any self-employed or business income)
30 days of recent paystubs
Recent mortgage statement
Copy of your homeowners insurance policy
Copy of your driver's license
Last 2 months' bank statements, if proof of assets are required
Check with your mortgage lender about all the documentation required from you before you lock your home loan.
Be Available to Schedule the Appraisal
Unless you qualified for an appraisal waiver (certain types of home loan programs do not require a home appraisal), give your mortgage professional several contact numbers for the appraiser to reach you–and be available. The appraiser will only be in your house for about 15 minutes, so you can even meet on your lunch break.
Choose a Quick-Moving Mortgage Lender
The shorter the lock period on your loan, the cheaper the lock will be. Much like how a 15-year fixed-rate mortgage will have a lower rate than a 30-year fixed-rate loan, a 15-day lock will have a lower price than a 30-day lock. The shorter the lock period, the less risk there is that mortgage rates (driven by market trading on mortgage-backed securities) will move greatly.
The more organized your mortgage lender or broker, the more streamlined their processes will be. Quick closing will help you meet your lock deadline. The best mortgage lenders can close in as few as 15 days if there aren't complexities with your home loan. When you're shopping for your refinance, ask your prospective mortgage lender about its track record and examples in meeting tight lock timelines.
Do Not Let Your Lock Expire
Make sure you know when your rate is being locked, starting when, and for how many days. If your rate lock expires, there will be additional costs. Who pays for those costs is up for negotiation–the best mortgage lenders or brokers will eat the difference if they are at fault for the blown lock deadline, but it's best to not put yourself in the position in the first place.
Remember, the key is that you are ready to go when the time is right. If your mortgage lender or broker recommends locking your loan, have everything prepared to move fast on the loan. This will save you money in the long run and help ensure you get exactly what you expected.