15 Warning Signs You're Headed for Financial Heartbreak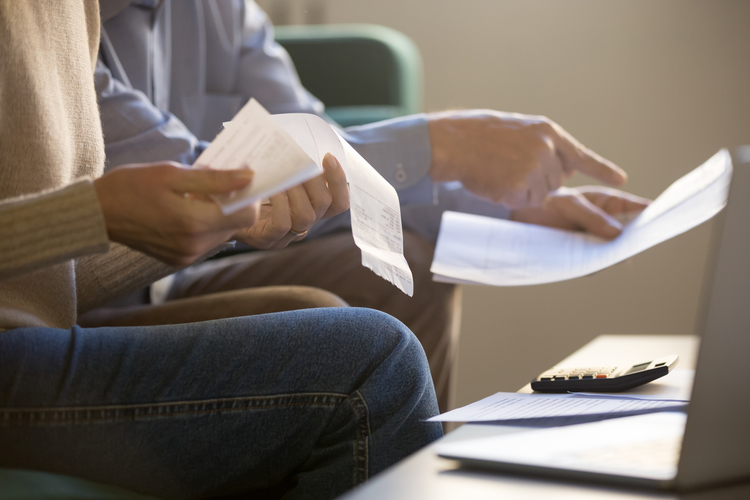 You never want to hear your significant other is saddled with massive credit card debt. But it's better to hear this when you're still planning dates than coming back from your honeymoon.
Couples too rarely talk about money. This is where people falter, said Josh Nelson, CEO and founder of Keystone Financial Services in Loveland, Colorado.
"People often don't want to talk about money when they are in the honeymoon phase of their relationships," Nelson says. "They gloss over things that they should be identifying as serious issues. The reality is, these money issues are something you need to work out and come to an agreement on. You can't pretend the issues aren't there. That isn't healthy for your relationship."
Here are signs your relationship could be headed for heartbreak if you don't deal with them:
1. Credit card is declined
Has your significant other had a credit card declined at a restaurant? That's usually a bad sign. Have you noticed that the person you're dating buys everything — even inexpensive items such as morning coffees — with a credit card? These hints could be signs your significant other racked up loads of credit card debt.
2. Your date avoids any talk about debt
When you ask them about credit card debt, your date avoids the question or never provides even a ballpark figure. That's a good sign that your date is embarrassed by the size of debt.
3. They lie about credit card debt
And you should ask the person you're dating about credit card debt as the relationship grows more serious, said Phil Ash, CEO and founder of Washington, D.C.-based Baton Investing.
"You don't want to start a relationship off on the wrong foot by lying about debt," Ash says. "I would hope that would get disclosed. You have to look to your partner to help you through your debt. Taking care of debt is a manageable situation."
4. They have a poor credit score
Ash recommends, too, that couples share their three-digit FICO credit scores with each other, too. There's a good reason for this: If you get married to someone with a weak credit score, you might struggle to qualify for a mortgage loan.
5. You'll get rejected for a loan
Both you and your significant other have three FICO scores, one each by the national credit bureaus of Experian, Equifax and TransUnion. When you and your significant other apply for a loan together, your lender will rely on your credit scores to determine how likely you are to pay back your loan. If your score is low, you'll either get rejected for your loan or be hit with sky-high interest rates.
6. You pay for high-interest loans
And here's the catch when you apply for a loan jointly: Your lender will only use the middle credit score of the applicant with the lowest scores. So, if your middle score is a high 740 and your significant other's is a far-lower 620, your lender will toss your score and rely solely on your significant other's low one. This could mean a lot of interest if you even get a loan at all.
7. They won't discuss their credit score
It's not easy to determine if your partner has a low credit score. If you see that your significant other gets rejected for, say, an auto loan, that's one way to know. But the best way? You'll have to ask. If your partner won't disclose this information, that's a bad sign.
8. You save, they spend
Do you believe in saving money? Then you might struggle in a serious relationship with a big spender. Unfortunately, too few couples talk about their savings goals, said Owen Malcolm, financial advisor and managing director of the Atlanta office of United Capital.
"You might say, 'If we don't have our savings at a certain amount, we'll forgo a vacation this year,'" Malcolm says. "That might be shocking for the person you are dating. When you aren't married, and you haven't combined your finances yet, this might not be something you've totally thought through yet. But you do need to talk about this."
9. Your financial priorities differ
It's OK for one person in a relationship to be more of a free spender. But a relationship can face challenges when couples have vastly different views on the importance of savings, which is why it's so important to discuss before a relationship gets too far along, Malcolm said.
10. They go beyond their means
There are plenty of signs to look for if you're worried that your partner isn't interested in savings: People uninterested in saving often spend too much for their salaries. And they might treat every night as an excuse for a splurge, whether it's an expensive dinner or an unexpected weekend trip to a lakeside cottage.
11. They're unprepared for financial emergencies
As a result of paying more than they have in savings, they might be totally unprepared for emergencies. They might panic when an unexpected expense — such as car repairs — pops up.
12. They have a low-paying job and sticks with it
When couples start dating, it's not unusual for both members to have low-paying jobs. But trouble can arise if you have dreams of moving up the career ladder to better-paying work and your partner is happy making just above minimum wage.
Ash said that couples need to talk about their career aspirations to avoid arguments later in the relationship. You might might not be happy logging 80-hour workweeks if your significant other prefers snoozing on the couch instead of building a more lucrative career.
13. They're not career-driven
Looking for signs that your partner isn't focused on a career? You'll have to ask about future plans. If your significant other has none when it comes to building a better income? The odds are good that this partner isn't as career-driven as you might be.
14. There's no talk about retirement
Retirement can seem a long way off when you're young. But couples who start planning for it early have a far better chance of enjoying a happy and financially secure one. If your significant other never wants to talk about saving for retirement — maybe constantly telling you that you have plenty of time for that — this could be a warning sign that you and your partner aren't financially compatible.
15. They spend money from joint accounts without telling you
It's far easier to save for retirement if you start socking away a little bit of money at an early age. If your significant other won't accept this and prefers to spend all the dollars in your joint accounts? It's time for a serious financial chat.
"Every couple struggles with talking about finances to some extent," Nelson says. "But financial issues get more complicated as time goes on. You can't put off these talks."
Comment: Have you been in a relationship where you weren't financially compatible?
More from MoneyRates.com:
7 habits of money-wise couples
5 signs your date might be a future millionaire
6 signs a couple should not say 'I do' to joint checking
Editor's Note: An earlier version of this story misspelled Owen Malcolm's name. It has been corrected.