6 Signs A Couple Should Not Say 'I Do' to Joint Checking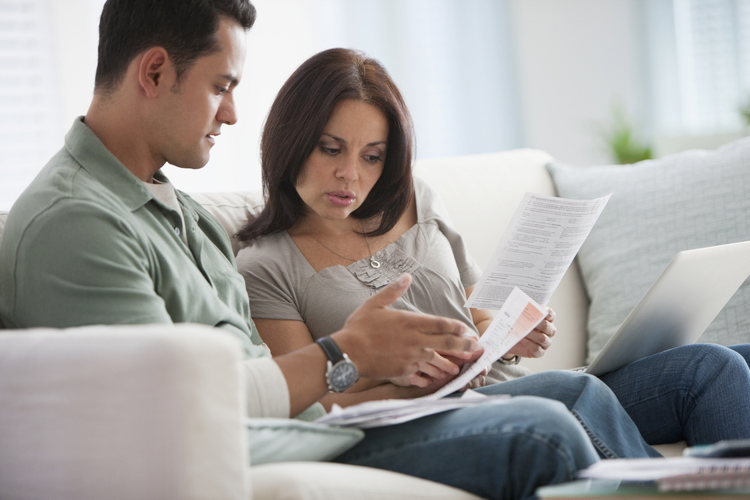 Marriage should be a union of hearts, minds and souls… but checking accounts? Perhaps that's one area where the relationship would be healthier if each spouse kept a little personal space.
You've moved in together, you've worked out how to share expenses, so why not a joint checking account? After all, now that banks with free checking have become increasingly scarce, combining accounts might be the best way to get your balance up to a level that qualifies for a fee waiver.
Still, there are reasons that a joint checking account can be a bad idea, bad for your finances and possibly bad for your relationship.
Here are six signs that you and your beloved should not say "I do" to joint checking:
1. She's digital, he's paper
Morgan does her banking via iPhone and her debit card. Alan writes paper checks and visits branches and ATMs. This is a bad combination because their finances are traveling at different speeds.
Morgan's digital banking habits mean that transactions get posted to the account more quickly, and money is drawn from the account at a rate that more accurately reflects when expenses occur. Having transactions posted on two different schedules can lead to overdrafts and budgeting problems.
Note also that Morgan may be saving money by banking online, since free online bank accounts are still relatively common while free checking at branch-based banks has become increasingly rare.
2. He travels, she stays put
Roger's business takes him out of town several times a year, while Christine likes to stick close to home. She's been happy with her local bank for years, but Roger needs a bank with ATM locations where he travels.
If not, he'll repeatedly get dinged by out-of-network ATM fees, which total more than $4 per occurrence, according to the most recent MoneyRates.com bank fee survey. In this case, Christine can stick with her hometown bank, but Roger needs one with more of a national footprint.
3. She gets paid every two weeks, he gets paid monthly
This is one of those little things that lead to confusion in real time. Not having a clear idea of when direct pay deposits will be posted to the account can lead to overdrafts. Additionally, two different pay schedules add to the potential for confusion.
4. He's a fastidious record keeper, she tracks purchases when she has time
Jose likes to record transactions as soon as they occur. Abby feels that slows her down too much, so she waits and catches up on her financial record keeping every few weeks.
This discrepancy can not only cause overdrafts, but it is also likely to result in tension as Jose gets frustrated with Abby's slackness and Abby feels nagged by Juan's up-to-the-minute record keeping.
5. She's fine without overdraft protection, but he wants in
Megan wants to avoid those nasty overdraft fees, which average over $30 per occurrence. Jamaal would rather pay the occasional fee rather than endure the embarrassment and inconvenience of having a transaction denied.
Opting out of overdraft protection is the default position for new accounts, but banks still make a great deal of money off of customers like Jamaal who opt in.
6. He's strict about budgeting, she's more spontaneous
Derek won't buy a soda if it's not in the budget. Carly is responsible about not spending too much over the course of the month, but she likes the flexibility to decide when to splurge and when to save. There needs to be a meeting of the minds when it comes to long-term financial planning, but a little freedom for each partner's personal style of short-term spending can avoid a lot of petty disputes.
So chalk it up to establishing personal boundaries, or perhaps to leaving a little mystery in the marriage. For many couples, keeping the checking accounts separate can make sharing the rest of your lives together go much more smoothly.
Do you have joint checking with your other half? How do you handle financial disagreements between the two of you? Tell us in the comments!
More from MoneyRates.com:
Should a husband and wife combine all their finances?
Separate or joint checking accounts?