3 Ways The Affordable Care Act Saves Retirees Money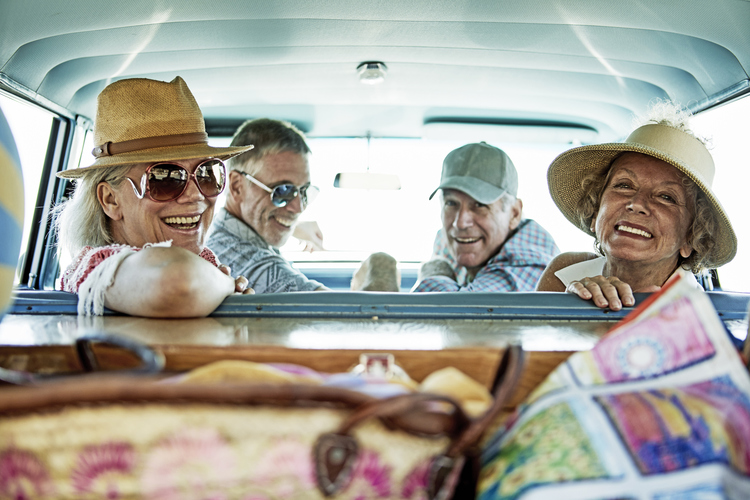 If you're retired and already have health insurance, you could be forgiven for not paying much attention to the Affordable Care Act (ACA). After all, if you're not planning to consider the law's health care exchanges, which open to the public October 1, scrutinizing the details of this legislation may seem like a wasted effort.
But maybe it shouldn't. While much of today's coverage of the ACA is on its exchanges and the political battles behind the Act, buried in the many components of this law are provisions that may save retirees money — both those who are on Medicare and those who are not. In fact, many of these have been in place since the law's enactment in 2010.
That means that if you haven't looked into how the ACA can save you money as a retiree — or provide you with health benefits that you previously had to pay for — you may already be losing out.
The ACA and retirees
For those on Medicare, the ACA exchanges won't require them to change anything about their health care plan. But the new law may still provide them with opportunities to save on their health care expenses or receive free services that used to come at a cost.
"If you are a Medicare patient, you might be pleasantly surprised to find several new ACA protections against overspending," says Robert A. Berenson, M.D., fellow at The Urban Institute's Healthy Policy Center. "So you will be saving money on fewer out-of-pocket expenses, especially as time goes on."
Medicare patients can sometimes encounter high out-of-pocket costs unless they purchase supplemental policies such as Medigap or Medicare Part D. But the ACA includes provisions that can reduce out-of-pocket costs for retirees who stick with standard Medicare.
As for younger retirees (under age 65) who are ineligible for Medicare, the upcoming health care exchanges may offer them more-affordable options than were previously available, says Lara Cartwright-Smith, assistant research professor at the George Washington University School of Public Health.
"The ACA is correcting many problems that older Medicare-ineligible Americans face in the individual market," says Cartright-Smith. "The ACA gives younger retirees the benefits of group buying power they didn't have before, caps how much rates are affected by age and eliminates the problem of preexisting conditions."
If you're curious how exactly the ACA may save you money after you've left the workforce, here are three of the law's primary upsides for retirees.
1. More preventive services with no co-pays
The Affordable Care Act eliminated co-payments for a long list of covered, recommended preventive services for men, women and children — no matter what health plan they are on. For Medicare recipients, these same preventive screenings, such as mammograms, colonoscopies and a free yearly wellness visit are also included without co-insurance, co-pays or charging your Medicare Part B deductible.
According to the Centers for Medicare and Medicaid Services (CMS), an estimated 34.1 million Medicare recipients saved money on co-pays from Medicare's expanded coverage of preventive services in 2012 alone.
2. Reduced prescription drug costs
If you're on Medicare and use prescription drugs that fall in the Part D coverage gap — sometimes called the "donut hole" — you'll get an automatic discount of more than 50 percent on covered brand-name drugs and a 28 percent discount on generic drugs that fall into that gap in 2014.
CMS data indicate that patients who paid for drugs as a result of the donut hole saved an average of $706 on brand-name prescription drugs in 2012 as a result of the ACA discounts. For the 2.8 million Medicare beneficiaries who bought generic drugs within the donut hole, the collective savings reached $105 million.
Under the terms of the ACA, the out-of-pocket costs for both brand-name and generic drugs will continue to decrease for those with Medicare Part D over the next few years. The coverage gap will gradually shrink through 2020, when Part D enrollees will pay just 25 percent of the cost of covered brand-name and generic prescription drugs.
3. Better coordination of care
Berenson says that the ACA mandates penalties for hospitals that have high readmission rates, which will help avoid errors and redundant or unnecessary care and testing.
"Medicare beneficiaries will use fewer hospital services that generate a cost co-pay," says Berenson. "In short, they will be saving money by paying for fewer unnecessary medical services."
Another way the ACA aims to lower patient costs is by requiring insurance issuers to submit data on how premium revenues are spent (clinical services and quality improvements versus administrative costs and profits). This is also known as the Medical Loss Ratio (MLR). If minimum federal standards for this ratio are not met, the insurer must issue the patient a rebate. According to CMS data, more than 8 million consumers have received these rebates, which average about $98.
Is there a downside to the ACA for retirees?
According to Berenson, some argue that the focus on cost-cutting will cause tighter budgets that could compromise patient care. But he says he is unconvinced that this will happen.
"I have not seen the evidence play out," says Berenson. "Since the ACA is focusing on excess — redundant services and errors — there is no reason to expect that care will be compromised."
Still, the ACA may deliver other changes that not all patients — or retirees — will appreciate. That includes the potential costs to taxpayers for administering such a law, though these figures have been widely debated. But taking full advantage of the law's upsides should help offset whatever negatives may arise.