5 Major Excuses Why Retirement Savers Procrastinate on Saving
Our articles, research studies, tools, and reviews maintain strict
editorial integrity;
however, we may be compensated when you click on or are approved for offers from our partners.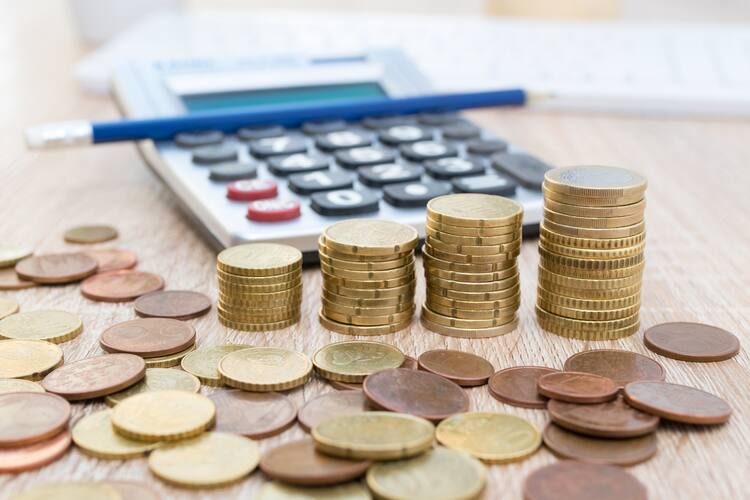 Retirement planners like Jamie Hopkins across the country have long touted the benefits of putting money away in individual retirement accounts (IRAs) and 401(k) plans in your 20s. The earlier you start saving for retirement, the better.
Why, then, do so many people reach their 40s with so little money saved for retirement? Why are so many still asking, "ow much do I need to retire?"
For Hopkins, co-director of the New York Life Center for Retirement Income at The American College of Finance Services in Bryn Mawr, Pennsylvania, it's little mystery: Despite what they say, Americans often find excuses to put off saving for retirement.
"This is a huge problem in the United States," Hopkins says. "People don't save enough for retirement at younger ages. Then they have to scramble to make up for it once they hit their 40s."
Majority of retirement savers procrastinate saving for retirement
A survey by Sunnyvale, California-based investment advisor Financial Engines found 68 percent of adults 55 or older admit that they procrastinated on planning for their retirements. The survey found that these respondents said that 25 was the right time to begin saving for retirement. But the survey also reported that these same respondents didn't start planning for their own retirements until they hit 35.
Those 10 years can make a big difference, said Mike Jurs, spokesman for Financial Engines. Say you start saving 6 percent of a $36,000 yearly salary at the age of 25. Jurs says that you could easily have $500,000 saved for retirement by the time you reach 65.
But people who are making the same salary and don't start saving for retirement until age 35 will have to put away 12 percent of their annual salary to get to that same $500,000 by 65. And if they wait until they are 40? They'll have to save almost 17 percent of their salary every year.
"You can make up for not saving at an early age," Jurs says. "The good news is that you are not doomed. The bad news is that it'll cost you more."
5 excuses why retirement savers don't start saving early
Here are the five most common reasons people use to justify not having enough retirement savings by their 40s:
1. Planning for retirement is too stressful
The Financial Engines survey found the No. 1 reason people gave for not saving for retirement earlier was the stress of retirement planning. People don't want to think about the money they'll need for their post-work years.
Jurs says that this is a particularly bad reason to not start saving early.
"There is no silver bullet to eliminate the stress of planning for retirement," he says. "But if you start early, your future self will thank you."
2. Not enough money earned in job
Michael Tucker, professor of finance at the Dolan School of Business at Fairfield University in Fairfield, Connecticut, says that some 20- or 30-somethings have a legitimate reason for not saving for retirement: They don't make enough money each year.
"The recession eliminated a lot of jobs," Tucker says. "How are you going to save for retirement when your income is $37,000 or less a year? You're not. People do want to raise the minimum wage. But that might not even be enough to give people an opportunity to save for retirement."
3. Lack of financial knowledge about retirement
Others don't save not because they can't, but because they don't understand how important it is to start saving at a young age. They never learned just how quickly retirement savings can grow when they're given more time to do so.
"It's a bit of financial ignorance," Tucker says. "People don't understand how much better it is to start saving when they're younger rather than trying to catch up when they're older. Even those with college degrees fall into this. There is no required course in retirement planning."
4. Hassle with rolling-over 401(k) retirement savings
Too many young workers don't roll-over the retirement savings they've accumulated at one job into a retirement savings account — usually a 401(k) — at their new job. Instead, they simply withdraw the money when they move to a new job, spending it.
Hopkins says that this is a big mistake. First, people face a 10 percent early withdrawal penalty from the government if they withdraw money from a 401(k) before age 59-and-a-half. Even worse, that money is eliminated from people's retirement savings, where it could have grown to a substantial amount.
"You might have saved $8,000 or $10,000 in that job," Hopkins says. "When you take that money out and spend it, you are losing future money."
5. They're too busy with other financial obligations
People are often busy and retirement seems far away so they may not think about using a retirement savings calculator to figure out how much they'll need for retirement and crafting a retirement plan. They get preoccupied with the day-to-day financial stress of paying for their mortgages, setting aside money for their children's college educations and chopping away at their credit-card debt.
Retirement planning and saving can easily slip into non-priority status, Jurs says.
"We are all juggling so much today," Jurs says. "There is no immediate pain in not saving for retirement. That pain only happens when you're getting ready to stop working. It's easy to not think about that future pain."
Comment: At what age did you start saving for retirement?
More from MoneyRates.com:
Retirement Saving Stories: How 5 Regular People Save for Retirement
Moving an IRA from one bank to another?