5 Ways to Holiday-Proof Your Budget Today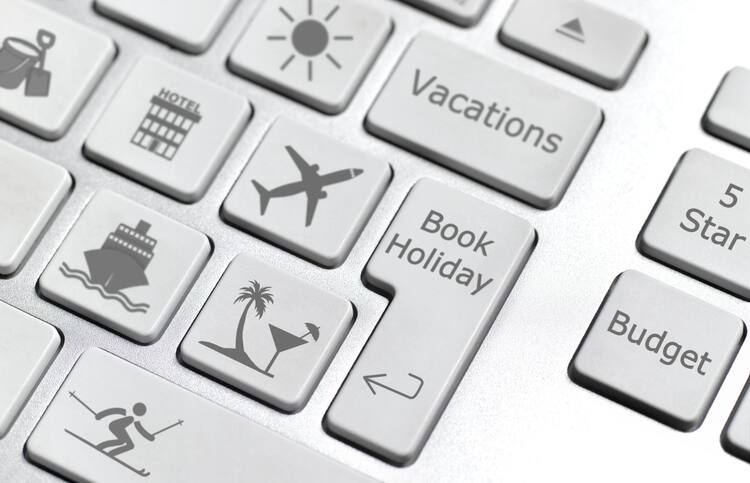 If you had to pull $738 out of your bank account right now, could you do it? If not, it is time to start thinking seriously about how you plan to pay for the holidays.
According to the National Retail Federation, the average holiday shopper spends $738 on gifts and seasonal items. Yet according to a recent Google Consumer Survey conducted by TransUnion, 64.3 percent of Americans say they will enter the holiday spending season with no money saved specifically for it.
If you have exactly zero in your savings account for holiday purchases, take heart.
"It is never too late to save or make a change in your financial habits," says Julie Springer, vice president at TransUnion. "In terms of holiday savings there are still several weeks or pay periods left and people can still put aside a little each week to ease the focus on December or January payments."
To stop a January debt hangover before it begins, a trio of financial experts — Springer, Barbara Van Buren of the Consumer Credit Counseling Service of Greater San Antonio and best-selling author Mary Hunt, whose books include "Debt-Proof Your Christmas" — offer some of their strategies for getting your budget ready in advance of the holidays.
1. Determine where you stand
Van Buren suggests consumers start by getting a handle on their current spending and then pare down from there.
"The first thing consumers can do to prepare for the holidays is to write down what they are spending," says Van Buren. "Once they see where their money is going, then they can make adjustments so they can save for Christmas and other holiday spending."
Those adjustments could be anything from dropping your cable package to carpooling on your commute. However, Hunt suggests an even easier way to save a couple hundred dollars — more.
"Let's start with the least extreme method," she says. "Many people have a supply of food in their home … in their pantry and in their freezer. Yet we keep going out to buy more."
Hunt recommends skipping two or three grocery trips between now and Christmas and socking away the money for holiday spending instead. You may end up eating some unusual meals if you limit yourself to eating only what is in the house already, but it is a relatively small inconvenience in exchange for a debt-free holiday.
2. Rethink your Christmas philosophy
While you are making your list and checking it twice, you may also want to reconsider your overall approach to Christmas.
"I love Christmas, but we have to get real about it," says Hunt, noting many people can't even remember what they gave or received last year. "Why would you think about carrying debt for longer than you think about the gift?"
She suggests parents should focus more on ensuring their children have an evenly paced holiday celebration with family traditions spread across the entire season. In addition, Hunt believes parents may want to institute rules such as asking Santa for only one gift. Other ideas include offering experiences as gifts or having a Christmas for which no gifts are bought new.
"The gift is the messenger that you love them," she says, adding that the goal isn't to forgo gifts, but rather to put them in the proper perspective.
3. Start shopping now
Perhaps it seems counterintuitive, but shopping now may save you money later.
Springer recommends consumers keep an eye on advertising circulars and buy items from their gift list as they go on sale.
"Another option that reduces the brunt of holiday spending is utilizing the layaway option," says Van Buren. "Stores that offer this service give consumers a way to make smaller payments, avoid interest and save money."
4. Make the most of gift cards and rewards points
You may also put a dent in your holiday gift list without breaking out the credit card by searching for hidden money around your house.
Hunt notes many individuals have partially used gift cards in their wallets, tucked away in greeting cards or stashed in drawers.
"Look for gift cards everywhere," she says.
In addition to using gift cards, those with rewards credit cards may be able to leverage their rewards points for holiday spending.
"We've heard of consumers who pay for purchases by using a credit card to gather points. Anything they could charge they did, working within their budget and (paying) the balance off each month," says Van Buren. "Then when Christmas arrived, they cashed in their points for presents."
5. Prepare a Plan B
Finally, if you do feel the need to pull out the credit card for Christmas, have a detailed plan for how you'll pay off your balance.
"Even before charging those gifts, make sure to have a plan in place to pay down the debt," says Springer. "Work to get the balance under 35 percent of your credit limit as quickly as possible. Balances over 35 percent can have an adverse effect on your credit score."
Hunt says individuals who charge during the holiday season shouldn't beat themselves up, but they do need to be aggressive about paying off their bill.
"Take the amount [owed] and divide it by three and pay off that amount each month," she recommends. "You do not want to face Easter with bills from Christmas."
To avoid the same problem next year, Van Buren suggests consumers ask their bank or credit union if they offer a Christmas Club account. Another option is to open a separate savings account — perhaps even at an online bank, if it will help reduce the temptation for impulse withdrawals — and use that as a dedicated fund for holiday savings.
No one wants to start the New Year with a debt hangover, but if you take action now, there is no reason why you can't have a very happy holiday in December and a very happy wallet in January.