Holiday Headaches – Stay Safe While Shopping Online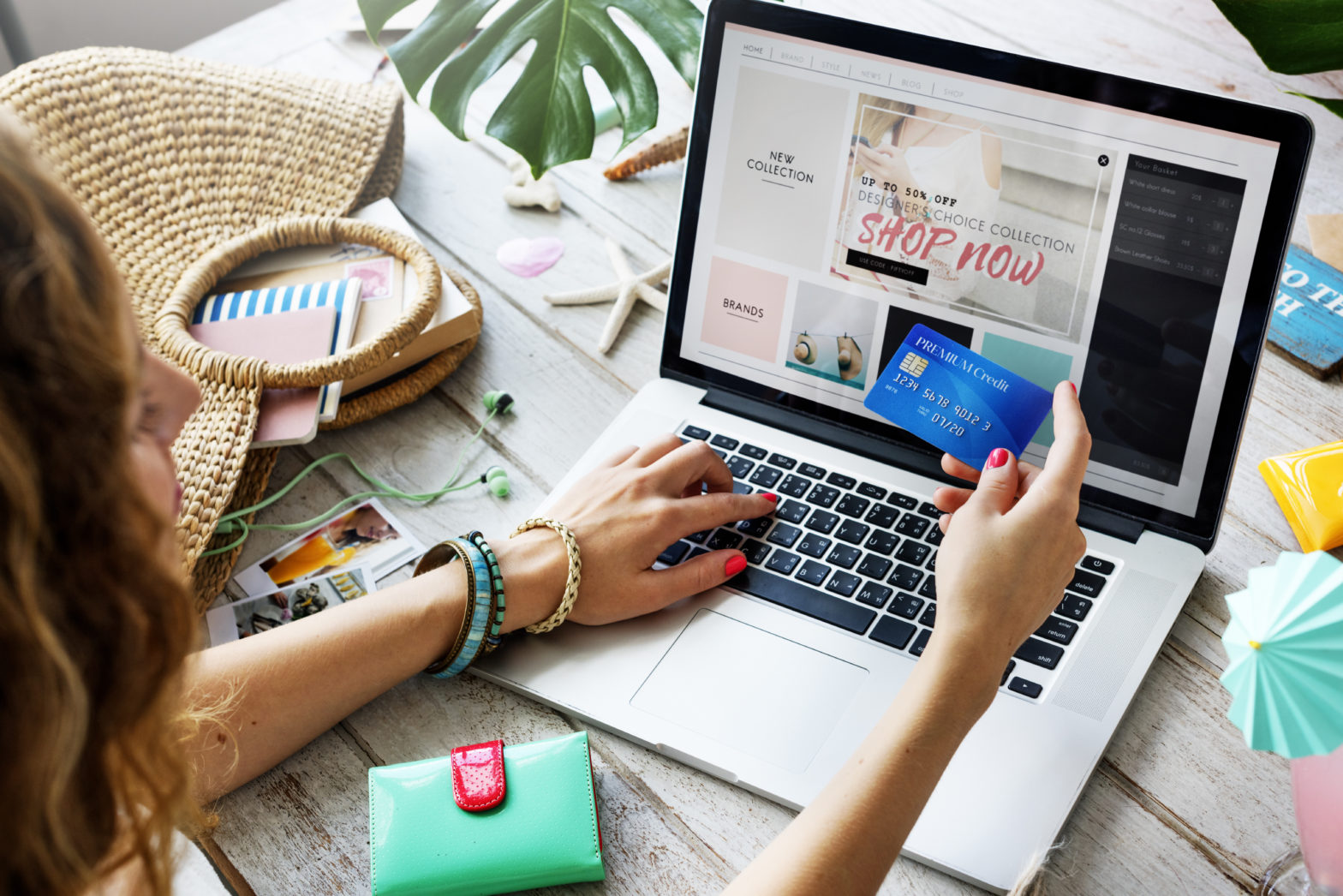 Online shopping makes it easy to hunt for gifts during the holiday season. But that convenience comes at a price – online shopping dangers. A clever con artist could steal your identity or swindle you. That's why it's important to practice safe holiday shopping online.
The problem is that many consumers aren't aware of the dangers of online shopping. And they don't know how to protect themselves properly when online shopping. Learn the facts and follow best practices, including credit monitoring.
Find identity theft protection solutions
Why careful holiday shopping online shopping is crucial
Chelsea Brown is a licensed and certified cybersecurity analyst. She says the holiday season is when identity theft and data breaches are more likely to happen.
"Shoppers should be vigilant in making sure they shop at correct sites," she says. "Not only can their identities be stolen, but they can have criminals show up at their homes to steal from them, too."
Rebecca Gramuglia, personal finance expert at TopCashback.com, agrees.
"It's important to know who you're buying from," says Gramuglia. "If you purchase from an unsafe, suspicious site, you can easily have your information compromised and be fraudulently charged."
You also need to be mindful of how you pay for items online.
"If you use a debit card on an unsafe site, you can potentially have your bank account emptied by someone gaining access to your info," Gramuglia adds.
Safe online shopping tips
To safeguard your private info and thwart scammers, follow these recommendations:
Avoid suspicious websites
"Say you're hunting for the hottest toy of the season. You may come across a variety of sites offering it," says Gramuglia. "But if you see one that seems questionable, has an outdated design, or has multiple pop-up windows, refrain from buying there." Be sure the site has a tiny padlock icon on the left side of the search bar. And the site address should be prefaced with "https." That extra "s" at the end indicates an added layer of security.
Type in the website address
"Avoid clicking on a link from an email or even a Google search," cautions Brown. "Hackers will often make fake web pages that look identical to the stores you want to visit just to get your credit card info."
Enable two-factor authentication on every account possible
"This is a viable security method," notes Christopher Gerg, CISO and vice president of Cyber Risk Management for Gillware, a digital forensics lab. "It's designed to make the process of logging in a bit more sophisticated. In addition to a username and password, you can also create a unique pin code, for instance."
Use secure and disposable payment options
"Using gift cards or prepaid cards ensures that you won't lose more money than you can afford to. Using credit cards is safer than debit cards linked to a bank account. And opting for a third-party payment option like PayPal or Apple Pay is often safer than entering your credit card info," Brown suggests. Also, try not to leave credit card info on file with stores like Amazon; this stored info can be breached.
Use robust passwords
Experts recommend creating a unique string of at least 10 uppercase and lowercase letters, symbols, and numbers that you will remember. Remember to change your passwords regularly, too
Don't forget that you get what you pay for
"If a deal seems too good to be true, it probably is," warns Paul Bischoff, privacy advocate with Comparitech. Think twice before doing business with a rock bottom-priced vendor you've never heard of.
Be careful when dealing with third parties
"Say you're purchasing something from a marketplace like eBay or Amazon. If a seller attempts to privately contact you or asks for payment outside of the website, don't do it," Bischoff says.
Other best practices
To further reduce your risks while holiday shopping online, try these suggestions:
Use security software and firewalls on your PC or mobile device to keep your information secure
Avoid using public WiFi and public computers to shop online
Invest in an identity theft protection service
Review all your transactions and account statements
Sign up to receive text alerts from your bank or credit card for every transaction
Check your credit reports for free at annualcreditreport.com and look for any suspicious activity
And consider using a credit monitoring service to keep tabs on your credit
What to do if you've been scammed
Worry that you've just done business with a crooked company? Fear that your personal info has been infiltrated? Don't panic: Take the needed steps to protect yourself.
"If you suspect that you've been swindled, contact your credit card company or financial institution. Ask them to freeze your card or account," advises Gramuglia.
Next, contact one of the three major credit bureaus — Experian, TransUnion, and Equifax. Ask them to put a fraud alert on your account. "This will make it hard for anyone to open another account under your name," Gramuglia says.
Notify the Federal Trade Commission (FTC) about the fraud. And consider filing a police report, too.
Also, be sure to change any passwords you think may have been compromised.
Lastly, if you have credit monitoring in place, check in with that service on your credit status.