Have Your Finances Improved Since The Financial Crisis?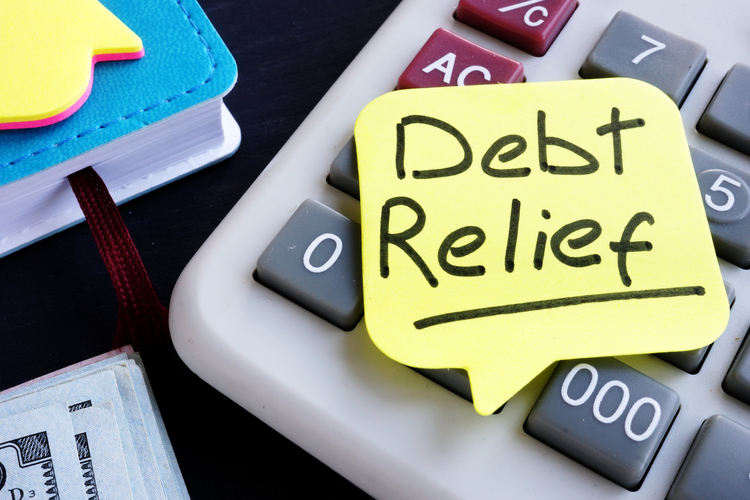 The global financial crisis has been over for nearly a decade. Are your finances any better off now than in the immediate aftermath of the Great Recession?
On the one hand, signs of prosperity are evident. The stock market has been hitting record highs and the unemployment rate has dipped below 4 percent according to the Bureau of Labor Statistics. These should be the good times — yet there are signs that many Americans are missing out on the prosperity.
Don't repeat the mistakes of the financial crisis
You might think an economic boom is an opportune time for people to adopt good financial habits. For too many, however, it is often not the case.
Excessive borrowing was a major factor in precipitating the Great Recession and in making it so devastating. And yet, perhaps the most disturbing echo of the global financial crisis is that debt has soared again to new highs in recent years, despite a long economic expansion.
Federal Reserve statistics show that student loan, auto loan, credit card and mortgage debt outstanding have all reached record highs this year. The first three categories top $1 trillion each, while mortgage debt is approaching $15 trillion.
What all of this means is that too many American households are not prepared to weather the next economic downturn. Where do you stand? Use this simple checklist to assess whether you have developed good financial habits or whether you might be especially vulnerable in the next recession.
Checklist: Have you learned how to manage your money better?
Have you learned how to manage your money better since the financial crisis? If you haven't improved your finances since the economy started to improve, now is the time to do it. Once the next recession hits, the strongest survivors will be those that got ready before trouble started.
Frequently Asked Questions
Q: I'm 56 years old, taking care of two parents who are 79 and live with me. I'm also taking care of three grandchildren ages 5 through 11, who are not yet receiving any child support. Was working two jobs, but got laid off from one, which also caused me to lose my health insurance, which I now buy privately. Because of my situation, there was a loan against my retirement plan, which cashed out now totals $16,000. I want to be able to draw on the money in emergencies without penalty. I was thinking a savings account, but came across a 1.10 percent one-year CD. Any advice would be welcome. I know the money won't earn much, but I want it at least to earn some interest.
A: You have certainly taken on a multi-generational bundle of challenges. To start with the simple part first, while 1.10 percent is a good interest rate by today's standards, a one-year CD does not meet your need to be able to access the money without penalty in an emergency. Take a look instead at the best savings accounts and money market accounts and you should be able to find some offering nearly as much interest without the penalty if you need the money within one year.
Given all the people under your care, if you have not done so already, you should contact your county's social services office to see what resources may be available to you. There is a somewhat confusing array of benefits available for the elderly, veterans and children from federal, state and local governments. Any person unfamiliar with that world would have a hard time finding out what is available, let alone navigating the application process, but social services specialists often have their fingers on the pulse of what is available and how to get it. You should not let the fact that you are working hard deter you from accepting a little extra help with all you have taken on.
On another matter, you mention that your retirement plan was diminished because you borrowed against it before cashing it out. You should check the IRS website at irs.gov to see whether you have inadvertently made an unqualified withdrawal by borrowing against it without paying it back.
Finally, this won't help your situation, but it might help others who read this: When pressed for cash, keep in mind that 401(k) plans and other employee-benefit balances are typically protected from creditors. This is yet another reason to refrain from tapping into those resources prematurely, let alone cashing them out.
More resources for credit card holders:
Calculator — Should I switch to a lower-interest credit card?
Want to compare credit cards? Read up on different types of credit cards: Credit card essentials
What to do when banks raise rates
More resources for bank depositors:
Want a consistently competitive bank? Read America's Best Rates survey of the top ten
Shopping for the best CD rates? Use our CD rate finder tool
Ready to work on your savings goals? Try the savings goal calculator
Emergency funds: Why opening multiple money market accounts is a smart move