5 Misconceptions About Robo-Advisors for Retirement Savings
Our articles, research studies, tools, and reviews maintain strict
editorial integrity;
however, we may be compensated when you click on or are approved for offers from our partners.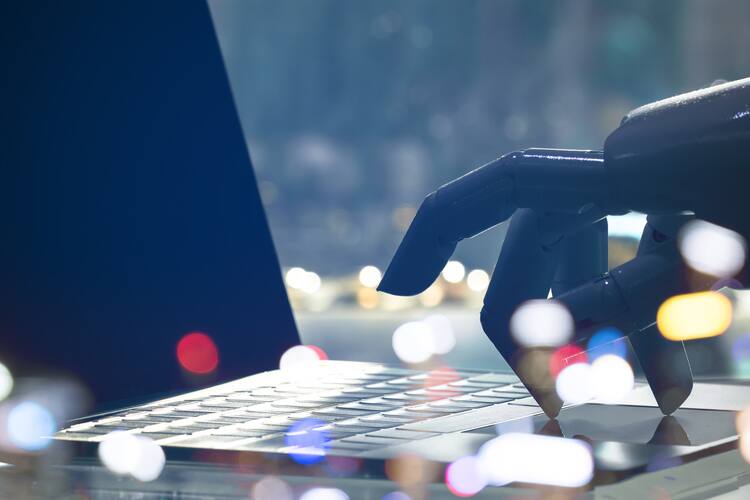 Robo-advisors are poised to change the way people invest their money for retirement with big names like Betterment to specialized firms like Ellevest leading the way. While a 2015 study from global management consulting firm A.T. Kearney estimates only 0.5 percent of investable assets were managed by robo-advisors last year, that number could jump to 5.6 percent in 2020.
That's still a small number, but it's not an insignificant one. In fact, growth in robo-advisors is garnering attention from virtually all the big names in traditional investing.
"Almost every large [brokerage] has acquired or partnered with a robo," says Craig Gould, CEO of Cabot Lodge Securities in New York City. "It's bringing the platform advisors have used for years and taking it directly to the user."
However, not everyone understands what is a robo-advisor. Only 20 percent of those surveyed for the A.T. Kearney study were aware of the services – and even those familiar with them may misunderstand how they work.
Here's a closer look at five common misconceptions about robo-advisors:
Misconception #1: There are robots involved
"It's a badly named industry in a sense," says Kerim Derhalli, CEO of invstr.com. "In my mind, there is something off-putting about [it]."
That was a common theme among the finance experts interviewed for this story.
"The word 'robo' is confusing," says Cheryl Nash, president of investment services at financial services technology provider Fiserv. "[People] think a robot is managing your money."
But it's not a robot – at least not in the traditional sense of the word – that's making your investment picks. Instead, these services have customers fill out short surveys and then an algorithm recommends an investment strategy based upon the answers.
Misconception #2: You'll have access to a full range of investment options
Robo-advisors are designed to funnel investors into different funds depending on their goals and risk tolerance. Derhalli is quick to note this is one reason he is a robo-advisor skeptic and prefers the system of fractional trading his company is developing as an alternative.
"I don't think there are 5, 6, 7 or even 12 buckets that fit what everyone needs," he says.
Nash says robo-advisors are making investment options more accessible to those with fewer assets, but people need to understand there are trade-offs.
"Investors don't realize the limited amount of securities that a robo can place you in," she says.
As a result of their limitations, some robo-advisors work under a progressive model to transition investors to a more traditional wealth management platform once their assets reach a certain level. Along with that traditional platform comes higher fees, but also service from a personal advisor and more investment options.
Misconception #3: You won't get investing advice
Given the wide range of robo-advisors available and the varying levels of service they provide, there may be some truth to this misconception. While most companies provide educational articles and tools on their website, investors may find it impossible to connect with a real person on some platforms.
However, that may be changing.
"When the market is turbulent, people want to talk to someone," Nash says.
Robo-advisors are responding by offering customer service via online chat or phone. While the level of advice provided might not be at the same caliber offered by a personal financial advisor, it may be enough to tide over nervous investors.
Misconception #4: Robo-advisors are only for the young
Gould says millennials are naturals for this type of investing since young adults are digital natives. He likens robo-advisors to the ride-sharing service Uber, which was also an early hit with young adults. However, like Uber, robo-advisors have been embraced by people of all ages.
"It allows millennials to start early, [but] we're seeing the average age of users is in the 40s," Nash says. More important than age, she says, "It's really geared toward the do-it-yourselfers."
Misconception #5: Traditional advisors will soon be out of a job
Despite the anticipated growth in robo-advisor platforms, those in the industry say no one should be writing an obituary for traditional financial advisors yet. Derhalli says their assets under management may be growing, but not all robo-advisors are flush with cash.
SheCapital is one example of a robo-advisor that simply couldn't lure in enough investors. The specialized service was aimed at women, but it was shuttered after being in business for only a year.
"I think they are all struggling to tell their stories," Derhalli says.
Meanwhile, Gould believes the rise of robo-advisors will likely mirror what happened when E*TRADE and TD Ameritrade burst on the scene decades earlier.
"Robo-advisors are the not surprising evolution of the online trading business," he says.
While robo-advisors will make it easier for those with limited assets to manage their money, they shouldn't be expected to completely upend the current wealth management system. At the end of the day, Derhalli says investors, particularly those with large or jumbo accounts, may be more comfortable with a person – rather than a computer algorithm – calling the shots.
More from MoneyRates.com:
Robo-advisors: Would you trust a machine with your retirement savings?