What Credit Score Can Tell You About Your Lover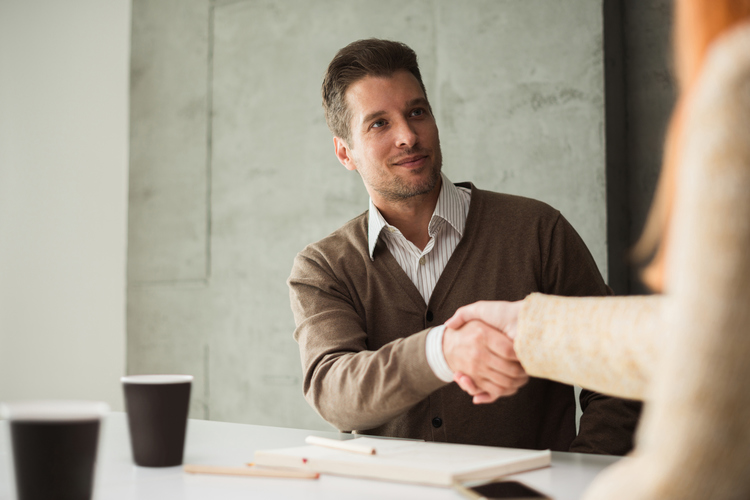 Credit scores and other financial details are hardly the stuff of romantic pillow talk. And yet if you think a relationship might get serious, a conversation about finances can be very helpful — and revealing.
A lot goes into making a lasting relationship – and financial compatibility is just one aspect of the larger picture. Get it right, and it can add to the trust and security you develop over the years. Get it wrong, and it can become a source of stress and diminishing quality of life.
How can you tell if you're financially compatible?
It may be difficult to tell if your goals and attitudes about money are aligned right off the bat, but credit score can help provide some clues early on. And while none of these are sure signs of financial distress, you can use them to spur a thoughtful conversation about your finances and goals to see if you should be concerned.
When and why you should know your partner's credit score
"What's your credit score?" is not going to be a winning line when you're holding hands and looking deeply into each other's eyes. So when is the right time to ask about your soulmate's credit score?
Once you reach the point of talking seriously about a future together, it is important to have an open conversation about financial history and attitudes toward money. Certainly, you should have this conversation before you take on any kind of financial commitment together. After all, even getting an apartment lease can depend on your credit score these days.
Use your judgment here, but probably sometime after your first kiss and before signing any kind of contract together would work. It may not be romantic; but if the relationship can't survive an open conversation about money, you are on shaky ground already.
Here are six things you can learn about your lover just by knowing their credit score and financial situation:
He has trouble with commitment

Sometimes bad finances are not a question of not having enough money. They simply result from someone who is not conscientious enough to pay their bills on time.

A bad credit score can be a sign of sloppy financial habits, which is especially inexcusable in this day and age when automatic bill pay and electronic transfers make keeping up with your financial obligations so much easier. If someone can't meet those obligations, it might be a sign of someone who has trouble with commitment.

She comes to the relationship with baggage

If a poor credit score is the result of a large debt burden, it is going to weigh on the relationship. Debt problems can be a distraction and a source of stress. And obviously, if you reach the point of taking on financial commitments together, you absolutely should know your lover's debt history.

It's not that a debt burden is an insurmountable problem, but it is a problem that requires a plan. If your significant other isn't willing to work through problems rationally and diligently, what do you suppose will happen when the relationship hits the inevitable bump in the road?

He isn't capable of growth

People who can both meet their current financial obligations and plan for the future by saving for retirement show a reasonable level of maturity. They've moved beyond the youthful tendency to live entirely in the moment and have demonstrated the ability to think ahead.

So, without needing to get into details about plan balances and investment choices, it is worth knowing whether your partner participates in a company 401(k) plan, has set up an IRA or is otherwise saving for retirement, and has also maintained a reasonable credit score for a period of time.

For people in their 20s, not saving for retirement isn't ideal, but it's understandable especially if they're struggling with student loan payments. By their 30s, though, not saving for retirement is a red flag. You don't want to start planning your future with someone who is incapable of building for the future.

She has other commitments

You might think it's just the two of you; but if your lover has a steady job and yet has trouble keeping up with the bills, it raises questions about where the money is going. It might be kids, another lover or a problem like gambling or addiction. No matter what, you should know what those other commitments are because they can get in the way of your relationship.

He isn't being completely honest with you

A credit score is like truth serum – it opens up the past, free of spin and excuses.

If you have been in a relationship for a while and your lover has represented that everything is fine financially but then you find his credit score says something different, you might have cause to wonder what else he may have failed to mention or disclose.

She tends to settle rather than choosing the best

From credit cards to savings and checking accounts, savvy people know that banks offer vastly different deals on things like fees and interest rates. It pays to shop around; but given the number of bank customers who pay unnecessary fees or earn sub-par interest rates, it is clear that too many just settle for the first thing that comes along.

So, which kind of person do you want to be with – someone you think just settles or someone who makes informed choices about what's best for her? It may be easy to start a relationship with someone who isn't too choosy, just don't expect it to last.
What does your lover's credit score mean?
Your lover's credit score may be an indication of how attuned they are to mastering their finances and obligations, or it may simply be a reflection of a time when they had difficult financial choices to make due to a health setback or trying to get a better education. You can only know what your lover's credit score means by asking the question in a caring way and then working to find common ground in terms of your financial goals and personal values.
Either way, knowing your lover's credit score isn't about the number itself. It is more to help you look at the relationship objectively and promote healthy dialogue on the subject of your financial compatibility.
More resources on credit
How to understand credit rating reports and raise your score
Credit repair: 9 ways to rebuild credit after a mistake
Use our credit card payoff calculator