5 Ways to Prevent an Unhappy Retirement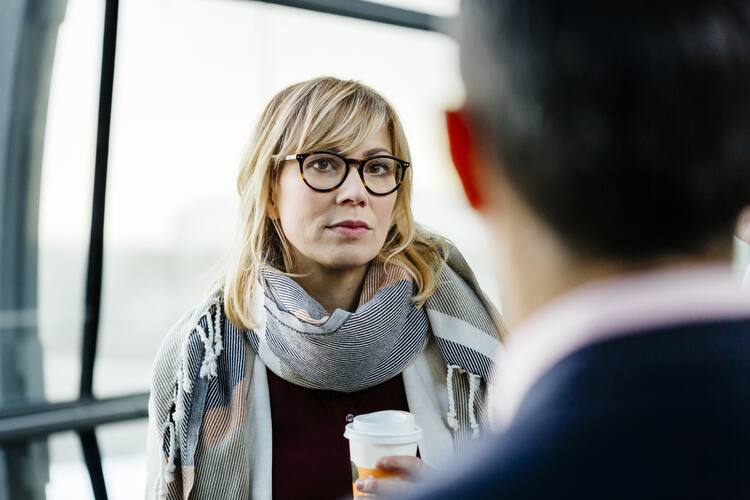 Men who retire in 2020 can expect on average to have another 18.5 years here in the land of the living, according to recent figures from the Center for Retirement Research at Boston College. What those figures don't say is whether those 18.5 years will be all that those retirees hoped for.
The venerable Harvard Study of Adult Development, a 75-year-old project that examines what impacts happiness levels throughout adulthood, has discovered that by the time you hit age 70, many of the factors that decide your happiness may have occurred in the past.
With that in mind, here are five ways to avoid an unhappy retirement before it begins.
1. Get your finances ready
We may say money can't buy happiness, but a pair of researchers from the University of Michigan says otherwise. According to their analysis, an individual's well-being goes up along with their income — and there doesn't seem to be any point at which your money stops making you feel happier.
That's all the more reason to get serious about your retirement savings right now. The Employee Benefit Research Institute recently found that barely more than half of workers say they are very or somewhat confident they will have enough money to retire comfortably.
If you aren't in the 51 percent who feels confident, you may want to consult with a finance professional who can help determine which savings vehicle is right for you as well as how to spread out your risk.
"Don't take too much or too little risk," explains Matt Armstrong, a financial adviser with Savant Capital Management in Rockford, Ill. "Too much risk may create excess worry and require you to reduce your lifestyle if markets go awry. Too little risk means that inflation and taxes may cause you to run out of money."
In addition to creating a sustainable retirement portfolio, individuals should plan their estate, name a durable power of attorney and confirm their life insurance beneficiaries. All of these steps can provide valuable peace of mind.
2. Get a hobby
Workers should also be thinking about how they plan to spend their free time in retirement. Interestingly, the Harvard study uncovered a link between quality vacations in younger life to happiness in older life, presumably because it reflects an individual's ability to "play."
Dr. Michele Kinderman works with older populations as part of her job as the supervising psychologist at Princeton House Behavioral Health in Princeton, N.J.
"I would probably start by having them write up a bucket list," says Kinderman of seniors who find themselves in unhappy retirements. "Things they didn't have time to do before."
However, ideally, retirees will already have an inkling of what they want to do with their remaining years.
"Don't wait until you are retired to find out who you are," says Kinderman.
3. Don't be afraid to live (and spend) a little
Then, to enjoy those hobbies, you need to be willing to spend a little of your hard-saved cash. Armstong notes many of his clients are interested in leaving a legacy, but then perhaps become too fixated on leaving gobs of money to their children or grandchildren.
"As we get older, most of us become more conservative," he says. "Many times, my job as an adviser is to empower my clients to worry less and enjoy life more."
For those who are concerned about depleting their savings accounts before the end of their retirement years, Armstrong suggests making modest withdrawals annually.
"Studies have shown that sustainable withdrawal rates are between 4 and 6 percent per year," says Armstrong. "Although it is important to make sure you make your money last over your lifetime, it is equally important to make sure you enjoy it as well."
4. Find a spouse — or at least a friend
Another finding of the Harvard study is the importance of stable marriages to happiness later in life. That may not bode well for the singles of the world, but finding some good friends may substitute in a pinch.
Kinderman says a lack of friends is a common theme she sees in seniors who are struggling through retirement. "They have a lack of socialization, a lack of a solid support system," she says.
For those who don't have friends and don't know where to find them, Kinderman suggests most areas have many resources for older individuals. From recreation centers to travel organizations, there may be many opportunities to meet like-minded peers in settings geared toward seniors.
5. Cultivate your sense of purpose
Finally, both Kinderman and Armstrong say they believe a strong sense of purpose is an important component to happy living in retirement.
"Be generous with your time, spirit, wisdom and energy," says Armstrong. "This stage of life is not about coasting, but about giving back to your family, the community and the next generation."
In addition, Kinderman says many older individuals may feel less than enthusiastic about their advancing age. However, she notes seniors should embrace the possibilities provided by their new stage of life.
"You are at a time in your life where you truly are your own boss," says Kinderman. "Don't look at retirement as an end. It is also this new amazing beginning."