Reasons for Leaving A Job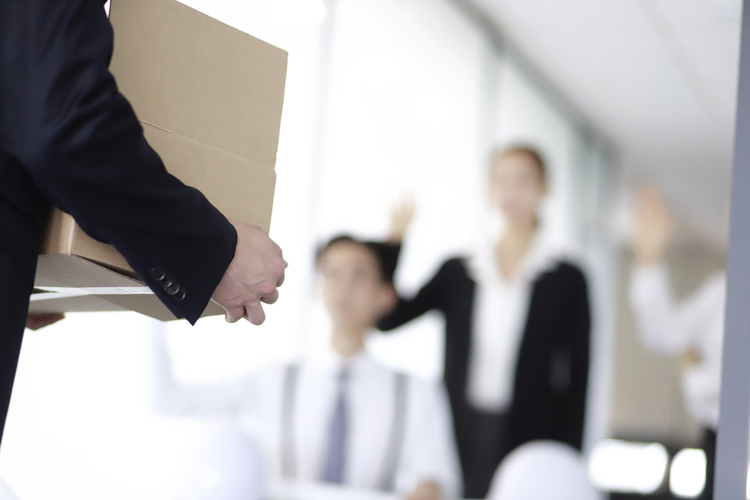 Do you feel stuck in a rut at work?
It may be that the nature of your job has gotten boring or that you feel unable to get ahead financially. Either way, current economic conditions signal that now may be the best time to change jobs or ask for a raise.
Careful planning can make all the difference when making a career move, but here are some of the factors that explain why now may be the best time to start your job search or to push for a promotion or raise.
Employment conditions currently favor workers
The price for talent is like anything else — largely a function of supply and demand. When the supply of workers is scarce and the demand for labor is high, the price employers are willing to pay goes up.
Those conditions are currently in favor of workers. According to Bureau of Labor Statistics (BLS) data going back to December of 2000, the number of job openings is close to the highest it has ever been. Meanwhile, at 3.8 percent, the unemployment rate is about the lowest it has been in decades. That means there are a lot of jobs available and relatively few people in need of one, putting the onus on employers to pay up for the workers they need.
That can change. The current economic expansion is approaching the ten-year mark. If the economy slows meaningfully, expect the number of job openings to start to dry up while unemployment would be likely to rise — in which case, there would be fewer jobs available and more competition for them. That would hardly be an environment that favors making a career move.
For now, though, conditions are in your favor. Just don't wait too long to make your move.
Changing companies not required
If you feel happy and secure with your current employer, you don't have to change companies to take advantage of today's favorable employment conditions. Your employer is likely to be well aware of how tight the recruiting environment is, and they may be willing to grant you a good raise rather than see you walk out the door.
One indication of how eager employers are to hang on to staff in this environment is that the rate of layoffs and firings is as low as it's ever been, again according to BLS data going back to December of 2000. As of the most recent month, just 1.1 percent of workers lost their jobs involuntarily. When employers value their current employees to this degree, it is generally a good time to ask for a raise.
What to consider when thinking about changing jobs
If you decide this is a good time to change jobs or ask for a raise, be sure to do your homework first.
If you are asking your current employer for a raise, think about whether the company is doing well at the current time. If they are adding jobs, that's a good sign they may be willing to pay up to keep their existing employees. If they are laying people off, this might not be the best time to ask for more money. If you do decide to ask for a raise, build a case using as much data or specific examples as you can to demonstrate how you add value to the organization.
If you are thinking to change companies, do as much research as you can on any prospective employer. Are they growing as a company? Do they suffer from high employee turnover that might be a red flag? Are their retirement benefits and other perks comparable to those at your current job? Knowing this background will help you make a good long-term move.
Speaking of retirement benefits, before you change jobs, make sure you are not leaving any unvested benefits on the table at your current employer. Also, if you have a loan against your 401(k) plan, be aware that you may be required to pay it off immediately if you leave.
Use added income to save for retirement
If you succeed at getting a raise, either through your current employer or at a new job, take advantage of that raise by jump-starting your retirement savings. People often struggle to find room in their budget to save for retirement, so what better time to make room than when that budget is buoyed by a fresh influx of income?
When it comes to making a career move, timing is very important. Given current economic conditions, you might not find a better time to change jobs or ask for a raise. Those conditions are subject to change; so if you delay for long, you might miss your chance.
More resources on relocating
Where are economic conditions best for jobs? Read Best States to Make a Living 2019
10 Best States to Raise a Family 2019
States Paying the Most Federal Income Taxes
States with the Lowest and Highest Income Inequality
More resources on benefits
Health or Wealth: Juggling HSA and 401(k) contributions
401(k) contribution limits for 2019
Planning your job change? Try our retirement calculator