What Will Your Retirement Persona Be?
Our articles, research studies, tools, and reviews maintain strict
editorial integrity;
however, we may be compensated when you click on or are approved for offers from our partners.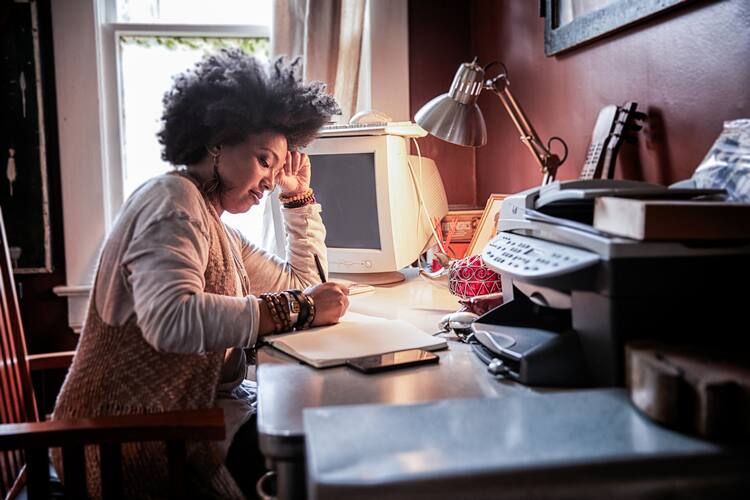 After you retire, do you want to travel the globe — or spend your days at home with your grandchildren? Or perhaps you'd rather just pursue that elusive hole-in-one at the golf course?
The good news is that retirement can accommodate virtually any lifestyle. The bad news is that, depending on how much you've saved, not all of these retirement lifestyles may be realistic for you. One of the keys to retirement savings is making sure that your savings effort matches the lifestyle you want to live after you leave the workforce.
"We really encourage pre-retirees to talk about their expectations," says Eric Taylor, vice president of annuity sales and national sales manager in the Richmond, Va., office of Genworth Financial. "Many times we find that spouses are unaware of what their partners really want. The husband might secretly want to buy a boat while his spouse would rather spend time with the grandchildren. To live the retirement you want, you have to talk about your expectations."
Can you see yourself adopting one of the retirement personas below? If so, you may want to review the tips on what it takes to prepare for it.
1. The expat
Want to move to Belize after you retire? Then you have some serious planning to do.
Ken Moraif, a senior advisor at Plano, Texas-based wealth management and investment firm Money Matters, says that you'll need to consider both the financial and lifestyle ramifications of such a retirement.
Moraif points to clients who planned to sell their home and move to Belize. It seemed to make sense: The clients loved vacationing there, so why not live in the sunny paradise on a full-time basis? Moraif advised the clients to rent a home in the city for six months before they retired. The clients soon found that living in Belize wasn't quite as nice as vacationing there.
"They were too far from their families," Moraif says. "They also realized that they wouldn't have enough to do every day. So they decided to change that plan."
Living in a foreign land can sound fun, and for many retirees it is. But it's wise for potential expats to consider how far they'll be from their families, the nearest airport and adequate medical services before they make the move.
2. The globetrotter
Instead of living in a foreign country, perhaps you'd like to travel the globe after leaving the working world. Again, you'll need to plan. Susan Conrad, vice president of Plancorp Retirement Plan Advisors in St. Louis, says that most of her clients say they want to spend their retirement years either traveling or spending more time with their grandchildren.
"Unfortunately, the planning or vision usually stops there," Conrad says.
If you want to travel, for instance, you'll not only have to save enough money to afford your trips, you'll also need to decide what kind of traveling you want to do. Too often, retirees who have never left the U.S. decide to take a month-long trip to an exotic foreign locale, only to find themselves overwhelmed when they reach their destination. It might make sense for retirees who haven't already traveled the globe to start with smaller or group trips, Conrad says.
To afford a traveling lifestyle, retirees need to start saving early, Conrad says. And they should invest in a diversified portfolio of savings vehicles. And most importantly, they should never try to time the stock market. Those who liquidate their investments into cash too early because they think the market will go down tend to regret such a move, she says.
"Studies show you will make the wrong decision," Conrad says. "You can destroy your financial performance this way."
3. The sporting enthusiast
It may sound nice to spend your retirement focusing on your favorite sport or hobby, but be careful not to overdo it.
Moraif points to one client who planned to work as a tennis instructor at his local club after retiring. This sounded smart: The client had been playing the sport for more than 30 years and loved it. But Moraif recommended that the client try this approach before retirement.
The client learned that teaching tennis isn't as much fun as playing it.
"It gets awfully hot here in Texas. It can get 120 degrees on that tennis court. And when you're a club teacher, you have to be there even if you don't feel like it or your knees hurt that day," Moraif says.
The lesson? Your favorite sport or hobby might not be enough on its own to sustain you during your retirement years, so plan accordingly.
4. The homebody
Many retirees expect to spend their retirement years watching over their grandchildren. This can be a great plan, but remember that the days are long when you're not commuting to the office every day. What are you going to day once the grandkids go home?
And how can you avoid overspending when the temptation to tote your grandchildren to the amusement park each week is so strong?
"When you retire, every day is a Saturday," says Taylor. "There's a lot of free time. And when you're working, you end up spending most of your discretionary income on Saturdays. You have to be careful."
If you're planning a homebody lifestyle, make sure that you don't bust your budget for discretionary spending simply because you're bored.
Whichever retirement persona you choose, there's no substitute for careful planning. If you fail to seriously calculate your retirement needs before leaving your job, you could find yourself short on funds in your golden years — an unpleasant prospect for globetrotters and homebodies alike.