10 Best Ways to Save on Summer's Hottest Destinations (Including Disney)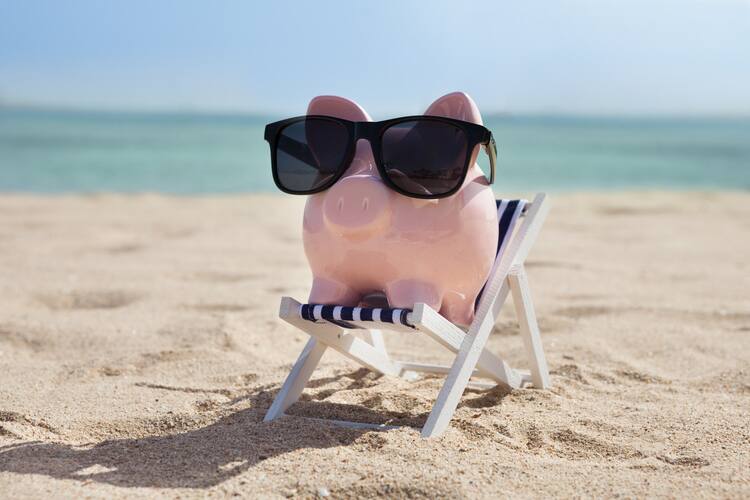 It's time to start thinking about your summer vacation if you haven't started planning already.
American Express estimates summer vacationers spent $1,005 per person in 2015. Depending on the size of your family, vacation costs can quickly become unaffordable. Fortunately, there are plenty of ways to maximize the fun while minimizing the cost.
Here are 10 tips from the experts on how to save on summer travel:
1. Time your trip just right
Depending on your destination, it may be cheaper to travel on the weekend or midweek.
"If you're going to an urban destination, book travel over the weekend because they are still busy business cities," says Kyle McCarthy, editor of FamilyTravelForum.com.
By visiting on the weekend, travelers may be able to score deals at hotels that have empty rooms to fill once businesspeople head home. Meanwhile, resort locations may offer a better value midweek.
2. Be flexible about your vacation dates
Flexibility is key when getting deals, particularly on airfare. Ian Ford, CEO and founder of UndercoverTourist.com, suggests looking for flexible dates and alternate airports using an aggregator site such as Momondo or Hipmunk.
Budget airlines such as Spirit, Frontier and Allegiant may offer the cheapest fares although travelers should watch out for added fees that can substantially jack up the final price and further drain your savings account.
3. Look for coupons and discount passes
Before heading to a major destination, check for coupons and discount passes. Some may be available directly from an attraction's website while others come from a third party like Go City Card.
"We are an attraction pass company," says John Walsh, CMO of Go City Card. "[The card] allows a customer to pay a single price and get a digital pass for dozens of attractions."
The Go City Card is available for more than a dozen destinations, and customers can select from one of three pass options: An All-Inclusive Pass provides access to an unlimited number of attractions for a certain number of days while the Explorer Pass and Build Your Own Pass let people pick specific attractions or visit a limited number of places at a lower price.
The visitor and marketing agencies of some major cities, such as New York, Chicago and Detroit, maintain their own pass programs as well.
4. Buy bundled tickets
If you're heading to an amusement park like Disney World, look for bundled tickets that may offer a better value. Staying longer may decrease the per day cost of your resort or amusement park visit. You might also discover attractions you didn't think about initially.
"Disney [World] has two amazing water parks: Blizzard Beach and Typhoon Lagoon," Ford says. "There's just about a $60 difference between a 7-day regular theme park ticket and adding on the Water Park Fun & More option, which would allow up to seven visits to the water parks during a 14-day period."
5. Book a hotel with plenty of amenities
McCarthy says there is no shortage of budget hotel chains in the U.S. But families should look for hotels that come with perks, complimentary breakfasts, evening manager receptions and free shuttles to local attractions as ways travelers can save money while visiting summer hot spots.
Plus, if a hotel has a great pool or other complimentary recreation opportunities, you could spend a day using those amenities for free rather than paying to have fun elsewhere.
6. Investigate lodging alternatives
Some hotels market themselves specifically for vacationers, but those catering to business travelers may offer the best deals.
"Convention center hotels may not be in the [most desirable] part of a city, but they might have bargain prices," McCarthy says.
This is especially particularly true in the summer, the off-season for the convention industry.
Rental homes are another alternative to explore. A house with a kitchen and near a park or lake can save money on both food and activities. HomeAway.com says people should typically book a rental 90 days out from their vacation for the best selection. However, there may be last-minute deals if owners scramble to replace cancellations.
7. Stay on resort property if you're an active family
Hotels located on properties such as Disney or Cedar Point are more expensive, but they may offer a better value if you're the type of traveler who wants to pack as much into a day as possible. Guest perks like FastPass+ allows Disney visitors to bypass long lines, leaving more room to enjoy the parks.
"The theme parks have made it more and more beneficial to stay on property," Ford says. "At Disney World, on-site guests get first dibs on ride reservations through FastPass+, which is critical during the peak summer months."
8. Plan your trip around a free fair or festival
Another cost-saving strategy is to plan a vacation around a fair or festival. Many have live music, rides and similar activities at a lower cost than what you'd pay at an amusement park or other destination.
"What we find is if you go a day or two before the festival and then stay a few days in, [hotel] rooms are a little cheaper," McCarthy says.
9. Buy supplies and food locally
If you need to stock the kitchen of a rental or buy other supplies, be smart about where you purchase items. Sunscreen bought in the hotel lobby will likely cost significantly more than what's available at the store next door. For groceries, look for a discount chain such as Aldi or Save-A-Lot.
Another popular trend for Amazon Prime members is to buy household and grocery items online and have them shipped for free to a hotel or rental house.
10. Skip traditional popular vacation destinations
Finally, avoid the normal summer travel hot spots and opt instead for those that may be overlooked — like the literally-hot "hot" spots.
"Scottsdale [Arizona] has great value in the summer," McCarthy says, "but it is hot — really hot — mid-day."
To attract visitors, resorts such as the Fairmont Scottsdale Princess, offer lower rates, resort credits, supervised childcare and other amenities. Travelers may also find summer deals in ski resort towns or in Midwest cities such as Indianapolis or Kansas City.
As far as McCarthy is concerned, going against the grain and trying some place off the beaten path is the best way to stretch vacation dollars.
"You can have fun anywhere," McCarthy says.
Comment: How do you save on travel and trips during the summer?
More from MoneyRates.com:
How to use targeted savings to achieve goals
5 Simple Saving Strategies Slideshow