What Starting Salary Do You Need After Graduating College?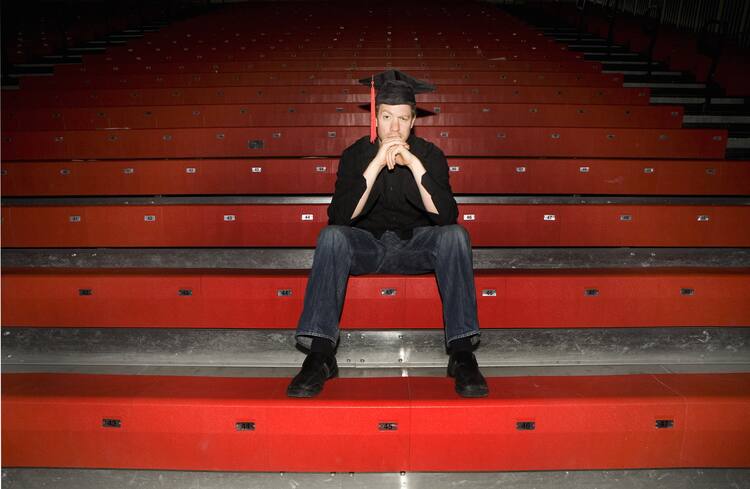 Congratulations! You just got a job offer. You're just out of college, so this offer represents more money than you've ever had in your life. Sounds good, but how can you tell if it's enough?
People just starting out on their own are often are blindsided by the costs involved. Those expenses can quickly eat away at that attractive-sounding starting salary. The whole thing is a little like coming back to your apartment with a pizza, only to find a bunch of uninvited guests there – the pie is not going to go as far as you planned.
6 factors to consider for your starting salary
When deciding whether a salary offer is enough, account for the following factors:
1. Student loan payments
Your loan probably has a grace period that gives you some time after graduation before you have to start making payments, but that grace period will be used up before you know it. Take an advance look at what kind of payments you will be on the hook for, so you don't get surprised when the time comes.
2. Payroll taxes
Just about every modern worker who has gotten a first paycheck has done the same disappointed double-take: the take-home pay is never as much as expected. Social Security, unemployment insurance, federal taxes and possibly state and local taxes as well will all take a bite, so be prepared.
3. Cost-of-living differences
This is a huge factor, especially if you are weighing job offers from different parts of the country. A couple key difference-makers to look at: residential rental costs, and the availability of public transportation. Urban areas without good public transportation can cost you a fortune in parking fees unless free parking is a perk of your job.
4. Retirement savings
A generation that is starting out with bank rates near zero and an unreliable stock market is going to have to do an especially good job of setting aside money for retirement out of their paychecks because investment growth is hard to come by these days.
5. Costs no longer covered by parents
Until they are out on their own, young adults are often unaware of just how much of their monthly expenses their parents are subsidizing. Examples might include piggybacking on their mobile data program, car insurance policy and health insurance plan. Parents may continue to carry you for a while, but eventually you are going to have to confront these expenses independently – and that might be necessary right away if you move out of town.
6. Comparable salaries in field
Most recent grads don't have a ton of bargaining power, but even so, you should not accept a job offer without some idea of what the competitive environment is like – how plentiful are local jobs in your field, and what do they pay?
Going through this exercise will not only help you assess your job offers, but it will also give you the beginnings of a budget to help you stay on top of your financial obligations. The truth is, the right starting salary varies depending on your profession and your lifestyle, but building a budget around it is crucial because the common denominator in all cases is that a good starting salary is one that allows you to live within your means.
More from MoneyRates.com:
Graduating? These financial pros would like a word
6 financial terms every 20-something should know