Thanksgiving 2018 – Be Grateful, Not Complacent
Our articles, research studies, tools, and reviews maintain strict
editorial integrity;
however, we may be compensated when you click on or are approved for offers from our partners.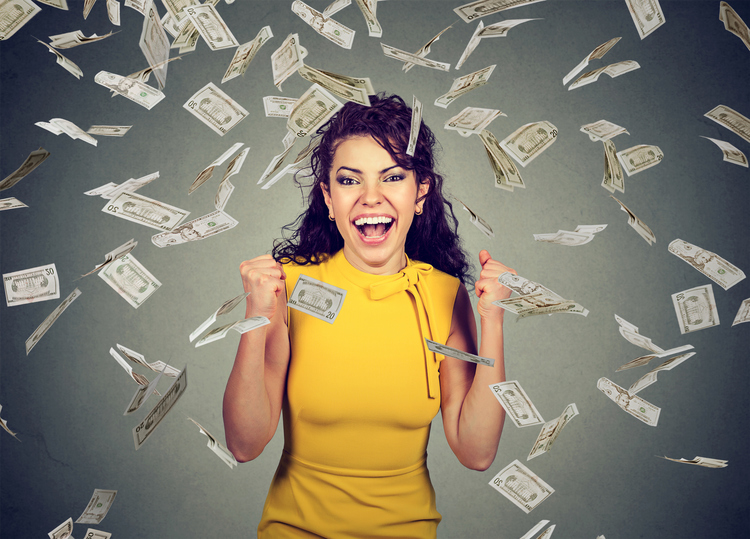 Thanksgiving is a time to count one's blessings. And since our financial well-being adds to our security and happiness, it is appropriate to be thankful for all the good things that have been going well financially.
The economy has continued to grow, helping many to better provide for themselves and their loved ones — and yet each of these blessings also has a potential downside to consider. Perhaps this Thanksgiving, the idea should definitely be one of giving thanks, but not becoming complacent about our finances.
The bull market is going strong…
It's been nine and a half years since the last bear market. The S&P 500 is more than four times as high as when it hit bottom back in March of 2009. That means your 401(k) retirement savings and other investments should be thriving.

… and yet
The problem is that higher prices can mean heightened risk. Higher prices are not as much of an issue if growing earnings keep pace; but in recent years, stock prices have rushed ahead of their earnings support. The price-to-earnings ratio (P/E) of the S&P 500 has risen from a low of 13.01 seven years ago to above 20.

This doesn't necessarily mean the market is heading for a fall, but P/E ratios at this level typically mean it is difficult to earn a good return going forward. This may be a good time to rebalance your investments to make sure stocks have not grown to represent too big an allocation.

Economic growth keeps rolling…
The US economy has been growing since June of 2009, an expansion that is approaching twice the length of the average expansion since 1945. A major benefit of all this growth is job creation. The unemployment rate reached 10.0 percent in 2009 but is down to 3.7 percent now.

…and yet
The downside of strong growth can be inflation. The rate of increase in the Consumer Price Index has been creeping up over the past couple years, and could accelerate as labor gets scarce. So, be prepared to pay more for things.

Rates on savings accounts and money market accounts are rising…
According to the most recent MoneyRates America's Best Rates survey, after years of drifting down to near zero, savings account rates are finally moving in the right direction. The average savings account rate is up by 0.119 percent over the past year, and money market rates have made even more progress.

…and yet
Rates on savings and money market accounts aren't rising nearly as fast as credit card rates. According to Federal Reserve data, the average rate being charged on credit card balances has jumped by 1.57 percent in the past year. That makes this a great time to pay down debt.

Also, if you want the rate you earn on deposits to rise a little faster, it is well worth shopping for one of the best savings or money market rates. The leading rates in each category are rising much faster than the average.

Large tax cuts became effective this year…
The tax-cut bill passed late last year should lower federal income tax rates for many Americans. This kind of thing is always popular since people naturally like to keep more of what they earn.

…and yet
Along with the tax cut comes a soaring deficit, up 17 percent in the 2018 fiscal year. Eventually, there will have to be some kind of reckoning in the form of higher taxes and/or cuts to benefits. In the meantime, the rising deficit could increase upward pressure on interest rates, something that will hurt borrowers. Speaking of being hurt, some people in states with high income taxes will find their overall tax bill has risen rather than fallen since there are now limits on how much their state and local taxes can be deducted.
Again, all of the above are things to be thankful for, but don't be complacent about them. For the reasons noted above, there are some moves you may want to make so you can be equally thankful about your household finances in 2019.
More resources on investing:
Why you need to rebalance your investments today
How much money do you need to retire? Use our retirement calculator
Can I retire on a million dollars?
The best online broker fits your investment goals
How do I invest my 401(k) two years from retirement?
More resources on managing savings and CD investments:
What inflation is doing to your CD rates
Know your CD's inflation-adjusted value at maturity – try our new CD inflation calculator
How do I ladder my IRA CDs without taxes or penalties?
Want a consistently competitive bank? Read our article on High-interest savings accounts
More resources on getting out of debt:
How should I prioritize my debt?
Financial checklist: Have your finances improved since the financial crisis?
Trying to reduce credit card debt? Try our credit card payoff calculator