5 Reasons You'll Blow Your Holiday Budget Again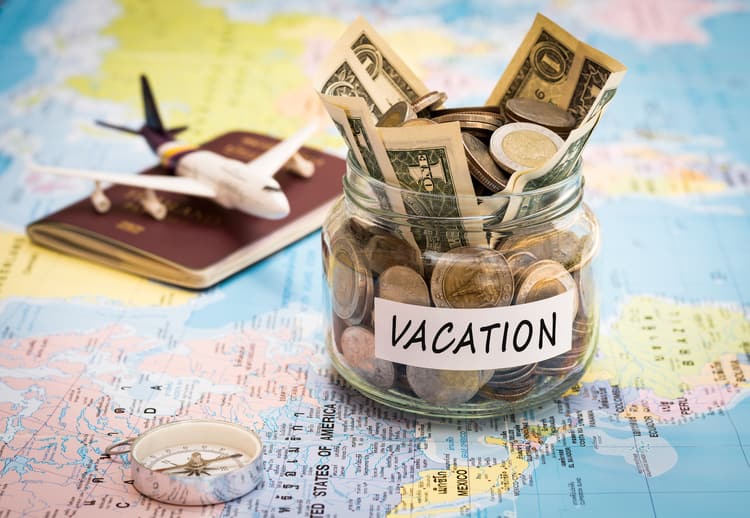 Last year, Capital One reported that 74 percent of U.S. adults were making a budget for their holiday spending — yet 49 percent weren't sure they'd stick to it.
Is blowing your budget the story of your life as a holiday spender? Do you have great intentions each year that you won't overspend for the holidays, only to find yourself again with a spending hangover on January 1?
Here are five reasons you may struggle to stick to your holiday budget — and how you can make this year different.
Reason No. 1: You don't actually have a budget
The reality is that you may not have a true budget in the first place.
"Most people have a target spending number, but not a budget," says Isaiah Goodman, a financial representative with Northwestern Mutual in Edina, Minnesota.
Matthew Boersen, a certified financial planner with Straight Path Wealth Management in Grand Rapids, Michigan, agrees: "(Shoppers) may have a general idea of how much they want to spend, but they do not actively budget the intended destinations of the money, nor do they track to make sure they stay on pace."
In other words, if you want to have a budget, you can't simply plan on spending $500 for the season. Instead, you need to break it down into $30 for Aunt Kathy's gift, $50 for food for the family party, $100 for the tree and decorations and so on.
Not only does breaking down your budget into specific numbers help keep you on track, it also makes it easier to quickly identify money leaks.
Reason No. 2: You think money equals love (or at least the appearance of love)
It may feel great to spread holiday joy through gift giving, but that good feeling is yet another reason so many blow their budgets each year.
You may want your loved ones to know they are important enough for you to have spent a whole boatload of money on, but Boersen says it isn't purely love that causes us to overspend.
"Pride plays a big part in gift giving," he explains, "or needing to keep up appearances."
The best way to combat this tendency to overspend may be to simply be aware of it.
"Don't feel obligated to purchase a certain type of gift at a dollar level. If they spent X on you last year, it doesn't mean that you have to spend X on them this year," says Boersen. "Be thoughtful and thrifty versus writing a bigger check."
Reason No. 3: You forget to include people or events in your planning
Even if you are committed to writing down and sticking to a specific dollar amount for each person's gift or expected holiday event, it is almost inevitable you will forget someone or something. What's more, there may be impromptu parties and Secret Santa exchanges you didn't plan for.
"Unexpected expenses always seem to pop up during the holidays," Boersen says. "Extra gifts that need to be bought, an extra hostess gift for an additional party or a decision to host a party at the last second. All have the potential to make a budget almost worthless."
What can you do? The easiest strategy is to simply build in a buffer to pad your budget. Padding your budget with an extra 10 percent may be enough to get you through all those unexpected pop-up expenses or budget overruns.
Reason No. 4: You get sidetracked by deals and displays
At any given time of the year, retailers are all about using clever tactics to get consumers to spend more. They study where to place displays, how to price items and what colors get shoppers' attention.
During the holiday season, shoppers also have to contend with a myriad of sales that scream "one time only" and a festive atmosphere intended to help loosen purse strings. Even Christmas music has been shown in some studies to encourage spending.
As if that weren't bad enough, well-meaning friends can contribute to the tendency to overspend.
"You may have budgeted for a $50 gift, but been given a really good idea costing $90 that you know the person will love," Boersen says. But overreaching in this way is nearly sure to blow your budget.
Reason No. 5: You decide to treat yourself
Finally, you may blow your holiday budget year after year because you can't resist picking up a little something for yourself while shopping for others on your list.
"Don't buy for yourself at the same time," urges Goodman. "There are a lot of deals out there, and if we find something we like every time we buy something for someone else, we will spend more than we thought."
If you think you want to pick up some household items or other goodies for yourself, be sure to write a specific amount into your budget for that.
If you are tired of entering each new year feeling guilty about your holiday spending, then right now is the time to start planning for the months ahead. Before you get caught up in the spirit of the season, sit down and map out exactly what you need to buy and how much you plan to spend for each item. Then, add a little extra as a contingency fund.
Above all, when you've made a purchase and crossed someone off your list, stop shopping for them. Sure, that scarf or box of chocolates or mug with the witty saying might complement the gift you've already purchased, but is it worth jeopardizing your savings account balance? Remember, it's the thought — not the price tag — that truly counts.