Winning The World Cup of Investing
Our articles, research studies, tools, and reviews maintain strict
editorial integrity;
however, we may be compensated when you click on or are approved for offers from our partners.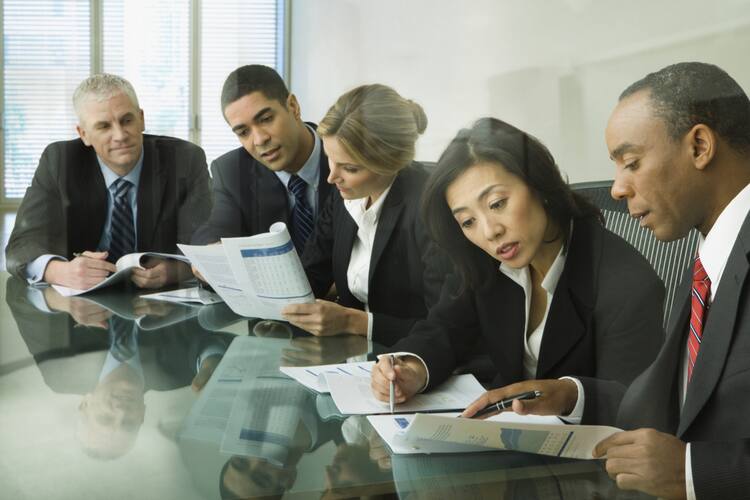 The U.S. Women's National Team won the 2015 FIFA World Cup with a dazzling offensive explosion. Their run to the Cup brought popular attention to a sport that has often left Americans more mystified than captivated.
You might say the same about investing. People who are relatively new to investing are often so turned off by the complexities that they don't delve very deeply into it. That's a shame, because like soccer – or football to the rest of the world – investing can be fascinating once you get to know it.
Here are eight ways investing is like playing soccer:
1. Investing is a global game
The World Cup featured teams from Africa, Asia, Australia, Europe and North and South America. Taking a similarly global view of your investments will broaden your range of opportunities. Even if you prefer to focus on U.S. investments, it is essential that you understand how global economic developments will affect domestic companies.
2. Some countries are safer bets than others
While a multi-national approach can enrich an investment portfolio just as it does a soccer tournament, some countries are more developed than others. The recent tournament featured eight teams playing in their first Women's World Cup, and only three made it out of the preliminary round. Similarly, you may expect investments in less developed nations to play a somewhat limited role in your portfolio.
3. Investing can be a low-scoring, grind-it-out game
The Cup final was a welcome anomaly, featuring a total of seven goals. One-nil is often a more typical soccer score. Investing is the same. As thrilling as the big wins are, often the game involves such little things as shopping for slightly better bank rates for savings accounts or tweaking the diversification of your portfolio.
4. Defense can quickly turn to offense
One of the most exciting plays in soccer is the counter-attack, when a team on defense captures the ball and makes a quick breakaway run to the other goal. As an investor, you might find that trouble can quickly turn to opportunity.
5. You have to capitalize on your chances
Speaking of opportunity, a big reason why the U.S. Women's team scored five goals in the final was that seemingly every time they had an opening, they made the most of it. Good chances can be rare in soccer as they are in investing, and if you fail to capitalize, you might have a long wait before the next great opportunity.
6. Most people don't understand investing
It's great that the World Cup brought new attention to the game, but that also means a whole new wave of fans to be baffled by the offsides rule or why sometimes the goalie can pick up the ball and sometimes she can't. Most people find economics and investing similarly confusing at first glance.
7. The more you follow it, the more it grows on you
If you overcome the initial confusion, you start to see why soccer is called the beautiful game. Investing is another pursuit you can grow to appreciate the more you understand it.
8. Success does not happen overnight
The U.S. Women's World Cup victory was not an overnight success. The U.S. team featured veterans such as Carli Lloyd and Abby Wambach who put in years of work to achieve this ultimate goal. If you take a similar long view to working on your investment game, you should find that you will get your share of victories as well.
Find out more information on the best bank rates for investing and savings accounts to grow your portfolio.
More from MoneyRates.com:
8 hard truths on investing