UFB Direct Savings Account Review 2023
Our articles, research studies, tools, and reviews maintain strict
editorial integrity;
however, we may be compensated when you click on or are approved for offers from our partners.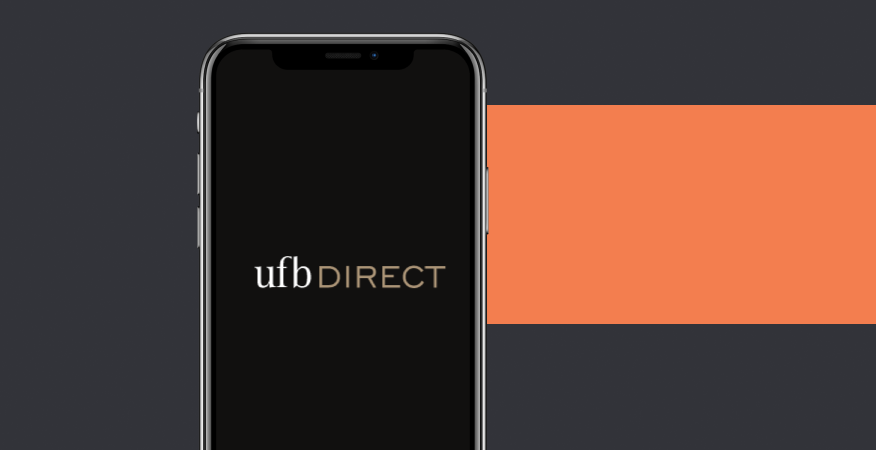 UFB Direct is an online banking division of Axos Bank, and it's considered one of the most reputable banks of its kind.
If you're looking for an online bank that offers a competitive interest rate, read on for a full UFB Direct Savings Account review.
UFB Direct Savings Pros & Cons
The next step in comparing savings accounts is to look at the advantages — and potential drawbacks. The UFB Direct Savings Account has several features you might appreciate, although it may not be right for every saver.
Compare rates and features of some of the best savings accounts to see how UFB savings stacks up.
UFB Direct Savings Account Essentials
When comparing savings accounts, your first question might be: What's in it for me? Here's an at-a-glance overview of what you can expect with the UFB Direct Savings Account.
Earn a competitive APY, with interest compounding daily
Competitive APY applies to balances of $10,000 or more
No minimum deposit requirement
No maintenance or service fees
Complimentary ATM card
Free transfers between direct deposit accounts
Mobile and online banking access and bank account management tools
FDIC-insured coverage for deposits
Compare rates and features of some of the best savings accounts to see how UFB savings stacks up.
Compare UFB Savings to Other Online Bank Accounts
Marcus by Goldman Sachs Savings Account
The Marcus by Goldman Sachs Savings Account does not give consumers access to any physical branches or ATM machines. While this is the case for many online banks, keep in mind that UFB does offer ATM access to its savings customers and limited brank banking that is only available to people who do their banking in San Diego, California.
Like UFB, Marcus charges no monthly fees, and there is no minimum deposit requirement and no minimum threshold for earning interest. Marcus offers a full line of banking products including a no-penalty CD, credit cards, and personal loans.
Barclays Bank Savings Account
Barclays Bank consistently offers one of the highest APYs out there for a savings account. You'll find that most online banks are able to offer higher interest rates because they don't have banking branches. Barclays is another online savings account that doesn't offer ATM access, but there is direct deposit and other ways to transfer money into the savings account.
Barclays smartphone app is full service and offers some cutting-edge tools such as the Barclays savings assistant. Customers can also use the app to deposit checks.
Citi Accelerate Savings Account
If you like the convenience of online banking but get peace of mind from having access to branch banking, you should consider the Citi Accelerate Savings account. Cit has over 700 branches in the U.S. and over 2,500 worldwide.
Citi's brick-and-mortar branches offer free ATM access to customers, which is another big plus. Citi also has a full line of banking products such as loans and credit cards.
While Citi offers a savings interest rate that is well above average, you will still probably be able to find higher interest rates at banks that don't have physical branches.
UFB Direct Savings Account Rates
The UFB Direct Savings Account is a high-yield savings account, meaning it pays an above-average interest rate. Currently, savers who maintain a balance of $10,000 or more can earn an APY which is well above the national average that other financial institutions pay.
The America's Best Rates survey has found it to be one of the best interest rates you'll find among online bank offers.
If your balance is $0 to $9,999, on the other hand, you'll earn a 0% APY on your savings. That's a disadvantage if you're still in the early stages of saving and you're working on building up a bigger cushion.
In that scenario, you may want to consider one of UFB Direct's competitors for online savings accounts. Ally, for example, offers a very competitive APY on savings accounts, with no minimum balance requirements or monthly maintenance fee. CIT Bank also offers high interest rates to savers who open their account with $100 and make a $100 minimum deposit each month.
You could open a savings account at another online bank, then transfer your savings to UFB Direct once you reach the $10,000 threshold. This adds another step to the savings process, however, so you might be better off starting with a UFB Direct Savings Account and growing your balance to $10,000 as quickly as possible.
UFB Direct Savings Account Monthly Fees
The UFB Direct Savings Account has no monthly maintenance fee and no service fees. That's typical of what you'll find at any online bank since they tend to charge fewer fees overall compared to traditional financial institutions.
There's no hidden monthly fee or service charge that kicks in if your balance drops below a certain amount either. So you don't have to worry about making a certain number of deposits or posting a set number of transactions to avoid a monthly fee.
Other Savings Account Fees
While you won't pay a monthly maintenance fee or account minimum fee, the UFB Direct Savings Account does have other fees of which you should be aware. Those fees include:
Paper statement fee: $5
Outgoing domestic wire transfer fee: $35
Outgoing international wire transfer fee: $45
Deposited check returned item fee: $10
Non-sufficient funds fee: $25
There's also a $10 excess-withdrawal fee that applies when you exceed the number of withdrawal transactions allowed each month. Under Federal Regulation D, you're limited to six withdrawals per month from savings accounts. Each time you have a transaction that exceeds the monthly limit of six, UFB Direct can apply the $10 excess-withdrawal fee.
Additional UFB Direct Savings Account Features & Benefits
As mentioned earlier, the UFB Direct Savings Account comes with a complimentary ATM card. You can use this card at any ATM to check your account balance, make withdrawals or perform other transactions. UFB Direct does not charge any ATM fees.
You may, however, have to pay a fee for using another bank's ATM. These service fees will vary, based on the machine you're using.
It's also worth mentioning that there are daily limits on ATM transactions.
The daily limits for ATM cards as follows:
Cash withdrawal from an ATM using an ATM card – $510.00
Point-of-sale transaction using your ATM card – $500.00
Aside from managing your account at the ATM, you also have digital banking tools at your disposal. With online and mobile banking, you can check your account balance, schedule transfers between accounts or deposit checks using mobile check deposit.
Are There Other Ways to Save with UFB Direct?
You may be looking for a place to keep checking, savings, and other accounts altogether. While you can't open checking accounts with UFB Direct, you can open a money market account. The Premium Money Market account combines features of checking and savings.
You can earn the same competitive APY while enjoying limited check-writing privileges. In place of an ATM card, you'll get a Visa Debit Card that you can use to make ATM withdrawals or purchases anywhere Visa is accepted.
This account has a $5,000 minimum balance to open and a $5,000 average daily balance requirement to avoid a monthly maintenance fee. The interest rates for this account are tiered as well.
This account offers convenience since you can write checks or use your debit card. But you'll need at least a $25,000 minimum balance to earn the best interest rates on savings.
These accounts also have daily limits on ATM and point-of-sale activity:
Cash withdrawal from an ATM using a Visa® Debit card – $1,010.00
Point-of-sale transaction using your Visa® Debit card – $2,500.00
How to Open a Savings Account
If you are thinking that a UFB Direct Savings Account might be a good fit for your savings, the next step is opening an account. Fortunately, UFB Direct offers easy and convenient online account opening access.
To get started, you first need to choose whether you want to open a savings account or money market account. From there, you can start the enrollment process.
To get your account up and running, you'll need to tell UFB Direct:
Your name
Valid driver's license or state-issued ID number
Social security number
Address
Citizenship status
You must be at least 18 and a U.S. citizen or resident alien to open a bank account with UFB Direct.
After entering your personal information, you can add your financial details. Specifically, tell UFB Direct how much money you want to deposit into your account initially and from where the money is coming. Keep your current bank's routing number and account number handy for that part.
Once you enter that information, UFB Direct will review it and open your account. Note that you have to verify two trial deposits that are made into the external bank account you want to link for transfers to finish the account setup process.
Frequently Asked Questions
Does UFB Direct offer ATM access?
Yes, you can get access to your UFB accounts through 91,000 ATMs that UFB has partnered with to offer free ATM access.
Are there limits to the number of transfers I can make in a month?
Unlike some banks that may limit you to six savings transfers or withdrawals a month, UFB doesn't limit the amount of these transactions.
How do I know my money is safe in a UFB account?
UFB uses several cybersecurity measures to keep your account safe, including fraud protection, SSL encryption, and automatic logouts. UFB is backed by Axos bank and insured by the FDIC.
Bottom Line: Should You Open a UFB Direct Savings Account?
A UFB Direct Savings Account could be a good fit if you're comfortable keeping your savings at an online bank, you don't want to pay any monthly maintenance fees. and you have at least $10,000 to start saving. Otherwise, you won't earn any interest at all on the money you keep in your account, which might defeat your main goal in saving.
If you're starting off with less than $10,000 in savings, you may want to check out some of UFB Direct's competitors, such as Ally or CIT Bank, to find an online savings account that pays a great rate with no minimum balance requirements.