Online Broker Review – Interactive Brokers
Our articles, research studies, tools, and reviews maintain strict
editorial integrity;
however, we may be compensated when you click on or are approved for offers from our partners.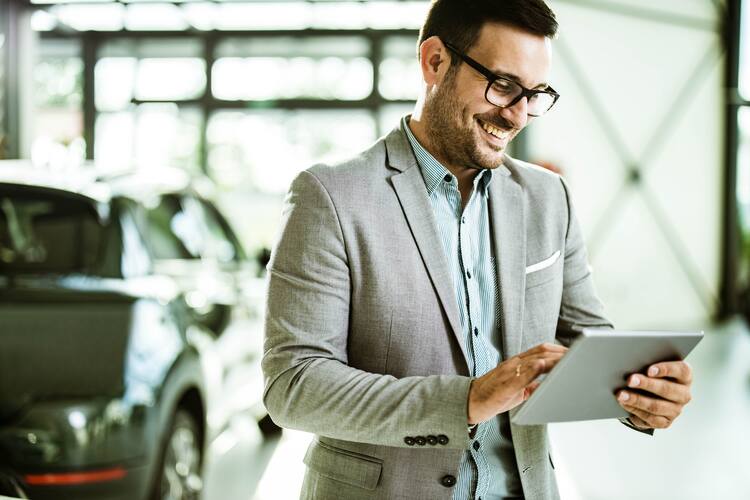 Though it may not advertise as heavily as some of the household names in the online brokerage business, Interactive Brokers is an international trading firm with roots going back 40 years. Today, the firm and its affiliates conduct almost a million trades a day, spread across 100 different markets worldwide.
Although Interactive Brokers came out in the bottom half of the MoneyRates.com 2017 survey of the best online brokers, it easily scored the number one spot for best margin rates. This is an example of how rating online brokerage firms is not a one-size-fits-all evaluation. What is best for you depends on your trading needs and preferences.
Who is a good fit for Interactive Brokers?
Many investors will find that Interactive Brokers offers some clear cost advantages.
Interactive Brokers fees
Its $1 flat-rate commissions for ordinary stock trades tied with one other firm for the cheapest in the MoneyRates survey 19 online brokers. Compared with the overall category average of $6.05 per trade, this means Interactive Brokers could save you five dollars per trade, or a total of $10 in round trip (buy and sale transactions) commissions for any given security.
That commission difference would be especially significant for high-volume traders, whose often-technical trading strategies suffer the most from friction in the form of transactions costs.
Another clear cost advantage for Interactive Brokers was in margin rates. Margin trading involves buying securities with money borrowed from the brokerage firm. Brokers charge an interest rate on the money borrowed, so investors must earn a rate of return in excess of that interest rate in order to be successful. Therefore, the lower the margin rate, the easier it is for this type of strategy to succeed.
At the time of the MoneyRates survey, Interactive Brokers offered a margin rate of just 2.16 percent on a $25,000 margin balance. This represented a clear savings over the next-lowest margin rate of 6.50 percent, and an even bigger savings over the category average of 7.52 percent. Margin rates vary according to the size of the balance and are subject to change, so be sure to check the applicable rate for your needs when comparing brokerage firms.
Other considerations
The cost advantages outlined above will be very appealing to many investors, especially those utilizing complex strategies involving a high volume of trades or investing on margin. On the other hand, the cost advantages offered by Interactive Brokers would be offset for some small investors or infrequent traders by their minimum account and activity requirements.
Interactive Brokers requires an initial investment of at least $10,000 to start an account. It also has a minimum commission charge of $10 per month. If you are not using that charge in active commissions, this becomes a steep price for inactivity.
Interactive Brokers will waive this monthly minimum requirement if your balance exceeds $100,000. On the other hand, if your balance drops below $2,000, that monthly minimum jumps to $20. This means a $2,000 account would pay a hefty 12 percent a year just to maintain an account at Interactive Brokers.
This adds up to make Interactive Brokers a cost-effective option for larger or more active traders to consider, while it is not structured to be as good a fit for smaller, passive investors.