Green Banking Tips
Our articles, research studies, tools, and reviews maintain strict
editorial integrity;
however, we may be compensated when you click on or are approved for offers from our partners.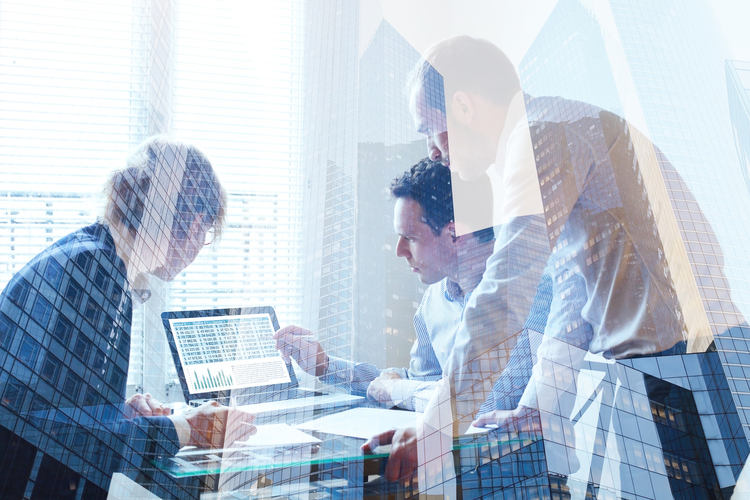 Americans are starting to turn to eco-friendly banking as a way to help reduce the carbon footprint from their normal banking activities. This movement away from branch and paper banking is being led by green banks that believe in social responsibility.
The easiest way for you to bank green is to start using the online banking services that are available. Benefits of online banking include less paperwork, less mail and less driving to branch offices, which all have a positive impact on the environment. Interestingly, online banking can also increase the efficiency and profitability of a bank. A bank can lower their own costs that result from paper overload and bulk mailing fees as more customers use online banking.
Green banking can also reduce the need for expensive branch banks and customer service representatives. So if a bank is not yet utilizing green banking, shareholders of the bank may start asking … why not?
Green banking: the next level
Banks can do much more to help the environment than just promote online banking. A truly green bank will reduce their carbon footprint by building more efficient branches, implementing energy-efficient operational procedures, offering transportation services for their employees, promoting sustainable banking and increasing their lending in environment-sensitive industries. Banks can also support eco-friendly groups and raise money for local environment initiatives.
Bank products and services can also reflect a green banking commitment:
Green deposits. Banks can offer higher rates on CDs, money market accounts, checking accounts and savings account if customers opt to conduct their banking activities online.
Green mortgages and loans. A bank can offer green mortgage with better rates or terms for buyers of energy-efficient houses. Some green mortgages allow home buyers to add as much as an additional 15 percent of the price of their house into loans for upgrades including energy-efficient windows, solar panels, geothermal heating or water heaters. The savings in monthly energy bills can offset the higher monthly mortgage payments and save money in the long run. An Energy Efficient Mortgage (EEM) is a type of HUD-approved green mortgage that will credit you for your home's energy efficiency in the mortgage itself. Many home improvements also qualify for the energy tax credit. Anyone undertaking an energy-saving house project, should shop around for a bank that offers a special rate for a green mortgage or loan.
Green credit cards. A green credit card allows cardholders to earn rewards or points which can be redeemed for contributions to eco-friendly charitable organizations. These cards offer an excellent incentive for consumers to use their green card for their expensive purchases. Imagine the millions of dollars that could be raised for worthwhile environmental groups if green credit cards really took off.
Green rewards checking accounts. Rewards checking accounts may pay a bonus rate for customers who go green. Customers can earn higher checking account rates if they meet monthly requirements that might include receiving electronic statements, paying bills online or using a debit or check card. With this type of banking product, higher rates and eco-friendly living go hand-in-hand.
What can you do?
Converting to online banking and mobile banking are two ways that you can do your part to bank green and help the environment. Green banking via your computer or cell phone includes setting up direct deposit to receive your paychecks, receiving electronic statements from your bank and paying bills online. All of these steps can drastically reduce the amount of paper produced by your bank. Online banking and mobile banking are also highly effective ways to keep track of your finances and to avoid late payment fees.
Another green banking step you can take is to suggest that the company you work for sign up for a product called "remote deposit". This service is offered by a growing number of banks to their commercial customers. Remote deposit is the digital scanning and processing of checks from your computer or smartphone. It is a convenient service without the paperwork and environmental costs associated with traditional branch deposits.
Many banks claim to be be eco-friendly, but in fact do little to support environment initiatives with the money you deposit with them. Ask your local bank exactly how they support the environment before assuming that their self-anointed "Green Bank" label is deserved. Chances are good that there is a bank in your local area that is more socially conscious than its competitors. If you open an account with that bank, you are doing your part to support the environment.
Finally, the more people who actively search for and support eco-friendly banks, the more competition for deposits will increase. This will help raise the awareness for green banking.
Finding a greener bank
MoneyRates is a good place to start your search for a greener bank. Many of the banks that post the highest CD rates are online-only banks or online divisions of FDIC-insured banks. Most of these banks offer the types of online and mobile banking services that are much more eco-friendly than traditional branch banking.
You should also check a bank's website to see if they have any sustainability or green policies that they have implemented internally. Most banks that have made a green commitment will have detailed highlights on their site of their latest eco-friendly developments.
Finally, you should do a little research to see if a bank is active in their local community or in national green initiatives. Green banks are sometimes very active in promoting and sponsoring environmental projects. You may find a green bank that shares the same interests as you.
If living green is important to you, where you bank should reflect that. The money that you keep on deposit can be used for projects that help the environment, so take the time to find a greener bank.