Finding The Best Way to Save for College
Our articles, research studies, tools, and reviews maintain strict
editorial integrity;
however, we may be compensated when you click on or are approved for offers from our partners.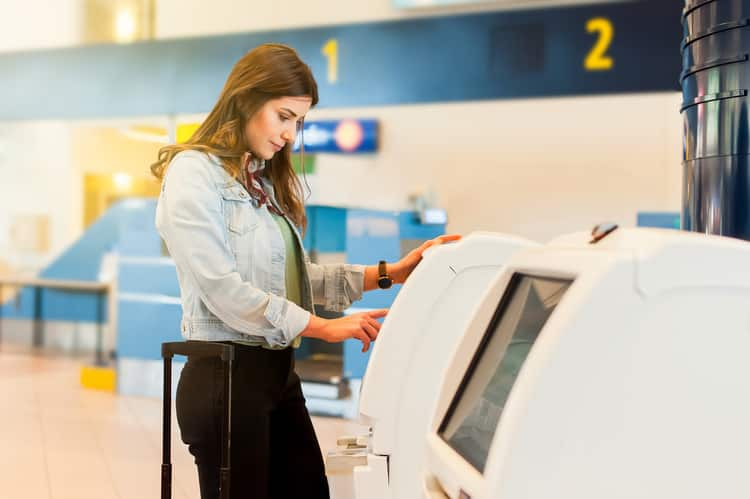 What is the best way to save for college?
Considering the size of the challenge, there is no simple answer to that question. Instead, like many big jobs, saving for college may require a variety of approaches which can each get you a little closer to your goal. Saving for college is never going to be easy for most households, but apply a few different methods over a long enough period of time and you should find that it becomes much more feasible.
The three keys to college saving plans:
Start early.
Use money from multiple sources.
Grow the money you've saved responsibly.
This article will describe each of these keys in greater detail.
When to start saving for college
According to the College Board, the average annual cost of tuition at four-year colleges is now $9,410 for in-state students at public colleges, and $32,410 for private colleges. For demonstration purposes, imagine a cost somewhere in-between, say $20,000 a year.
Coming up with $20,000 a year out of normal income would be an impossible task for most households. However, suppose you started saving for college as soon as you started planning a family. Assuming a modest 5 percent annual investment return and the use of a tax-advantaged college savings vehicle like a 529 college savings plan, saving $2,500 a year for 20 years should allow you to accumulate a little over $80,000 in savings – enough to afford four years of college tuition at $20,000 a year.
That's not to say that saving $2,500 a year is easy, but when you compare it with the alternative of trying to come up with $20,000 a year when your child enters college, it is clear that an early start makes it much easier to fit college savings into your budget.
How to start saving for college
Spreading your savings out over a period of years and allowing time for investment growth to kick in can make saving for college easier in theory, but how do you make this a reality? Here are five ways you can make it happen:
1. Set your college savings goal early

The previous section provided some sample tuition figures, but these are likely to grow over time and there are a variety of other expenses associated with college. Do some research to figure out what type of cost you might be facing by the time your child is ready for college, and use a college savings calculator to see what level of annual savings you should accumulate to cover the necessary funding.
2. Earmark part of raises and bonuses for a 529 college fund
If your household budget is already tight, you might not see where you could possibly find room for college savings. However, as you earn raises and bonuses over time, set aside a portion of this additional money for college savings in a 529 college savings plan.
3. Encourage 529 college fund contributions as gifts
Well-meaning relatives often give children gifts they are likely to outgrow very quickly. When it comes to birthdays and holidays, always give relatives the option of a gift that will have long-term value: a contribution to 529 college savings plans.
4. Deposit summer job earnings into college savings plans
Not only is it reasonable to ask your child to contribute to the college saving effort by getting a part-time or summer job while in high school, but there are benefits to this beyond the extra money it can provide. Sharing the effort of saving for college can help a child better appreciate the importance of not wasting the college opportunity, and the work experience may bolster college applications.
5. Consider the pros and cons of a gap year
If you can't quite get to your savings goal despite your best efforts, consider the benefits of having your child take a year off to work after graduating from high school. While some students don't like to lose the academic momentum they have coming out of high school, a gap year can provide an extra year of savings, an extra year of investment earnings, and possibly an extra year of maturity that will help the student be ready for college.
Grow your college savings plans
In the example above, saving $2,500 over 20 years produced in excess of $80,000 for college. While $50,000 of this total came from the money put directly into savings, another $30,000 was produced by investment returns. Here are some keys to growing your college savings:
1. Use 529 college savings plan tax advantage
While contributions to 529 plans are not tax-deductible, investment earnings are tax-free as long as the money is ultimately used for qualified education expenses. This benefit has particular value for long-term savings.
2. Make age-based investment choices
Education costs tend to escalate over time, so growth-based investments can help counter this inflationary effect. Growth investments such as stocks are most appropriate and can have their greatest impact over a longer time horizon, so use growth investments in particular when saving on behalf of a very young child, then gradually ease back the risk level as the time for tapping into savings approaches.
3. Keep a close eye on 529 college fund fees
Not all 529 college fund programs are the same – in fact, you have several choices of 529 plans, and within those plans you are likely to have a range of different investment options. While you cannot control the returns your investments earn, one thing you can control is the fees that you pay. Always compare fees before choosing a 529 college savings plan and when choosing investments within your plan.
When it comes time to start paying for college, grants, scholarships and loans can be used to help fill gaps between your savings and the total cost of attendance. However, the degree to which these may be available when the time comes is difficult to know in advance. Loans simply increase the long-term cost of college, while saving in advance reduces that cost.
Effective advance saving is as important as academic training in making sure a student is prepared to start college on the right foot, but if you're are getting a late start on college savings, there are vehicles that might serve your needs over a short horizon.