Is a Specialty Bank for You?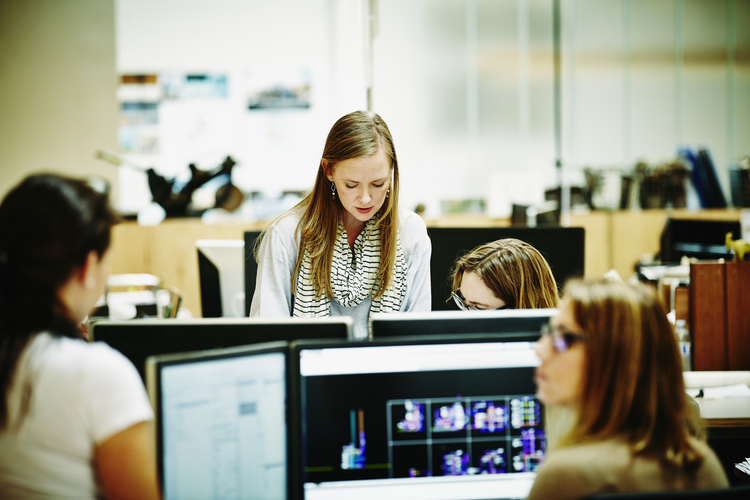 A specialty bank is an institution that handles products aimed at a particular group of people or specific demographic. For instance, a specialty bank could target a particular ethnic background, age group or even personality type. Students, farmers, senior citizens or foreign nationals living in the U.S. could all potentially be the selected demographic of a specialty bank.
Specialty banks are often more focused on developing a relationship with a customer than offering a one-time bank rate special on a certificate of deposit, money market account or online savings account. The goal of these banks is to try creatively market bank products to a target audience that is not widely served by other banks.
Some examples of specialty banks include the FDIC-insured institutions listed below.
Bank of China
Bank of China is a leading Hong-Kong based banking group with branches in Hong Kong, mainland China and the U.S. Bank of China offers a wide menu of personal and commercial banking features, including online banking and foreign exchange trading accounts. Individuals, investors or companies that do business in China or Hong Kong can benefit from the ability to transfer money quickly from the U.S. to Bank of China's Asian branches. Bank of China was established in 1912 and is FDIC-insured under certificate number 33652.
The Best Savings Account Rates Are at Your Fingertips
Finding the bank with the best savings account to meet your needs is as simple as using our search tool. Try it now and find your high-interest savings account.
SmartyPig
SmartyPig is a website that combines a high-yield online savings account with a social networking platform that can be used to raise funds for a financial goal. Customers use social networking tools to encourage friends and family to contribute to a financial goal such as a vacation, wedding or college tuition. Social networking tools can be used to publicize and promote to friends and family. When a financial goal is achieved, cash rewards are available from participating retailers and travel companies. SmartyPig accounts are held at BBVA Bank.
Rabobank America
Anyone looking for a bank that supports the growth and success of farmers, ranchers and agribusiness in the U.S. should take a look at Rabobank America. This FDIC-insured bank is based in California and has branch locations in smaller farming communities. Its mission? Long-term relationships in the agricultural industry with a special focus on the American farmer. Rabobank is a full-service bank with mortgage, loan and deposit products.
One United Bank
One United Bank is the largest African-American-owned bank in the country. One United has committed itself to developing urban communities across the country and has won awards for community development lending. One United Bank has raised funds for urban projects by offering some of the highest deposit rates in the country on CDs, money market accounts, savings accounts and checking accounts.
Redneck Bank
Redneck Bank is the Internet banking division of Bank of the Wichitas. If you are looking for a bank with a sense of humor, look no further. But beyond the humorous website designed to appeal to country folk, Redneck Bank offers a variety of accounts that can be opened online, including regular checking accounts, reward checking accounts and money market accounts. Banking at Redneck Bank can include a good interest rate and a few laughs along the way.
East West Bank of China
Chinese-Americans can find a full compliment of banking services from East West Bank, including a Chinese-version of the bank's website. Products available to East West Bank customers include a Chinese Renminbi-linked CD and a Greater China Index CD. These equity-indexed CDs allow CD investors to receive a rate of return indexed to the Chinese stock market. Currency transactions and online banking for Chinese-language customers are also available.
State Bank of India
This New York-based, FDIC-insured bank serves as a major financial gateway to India. Any person or business doing business in India can likely benefit from the banking services at State Bank of India. Currency exchange, money transfers and deposit investing can all be done online. In addition to serving as a portal to India, State Bank of India also offers excellent CD rates for U.S. depositors.
Alden State Bank
A senior citizen checking account is available to customers of Alden State Bank who are 55 years of age or older or permanently disabled. A minimum deposit of $25.00 is required to open the account, but there are no minimum balance requirements. In addition, no monthly maintenance fees or per item charges are charged on this account.
The Bank of East Asia
Investors or businessman who deal with foreign exchange or currency speculation can find a full complement of global banking services from The Bank of East Asia. Cyber banking options include currency exchange, international wire transfers, and the ability to purchase CDs denominated from currencies that include the Australian dollar, Canadian dollar, euro, Hong Kong dollar, Japanese yen, New Zealand dollar, pound sterling and Swiss franc. CDs issued from The Bank of East Asia can be purchased with deposits of $25,000 USD or more for deposit terms of seven days, one month, three months or six months.
Cathay Bank
The Chinese-American community in the greater Los Angeles area has been serviced by Cathay Bank for more than 40 years. The bank has operations in Taiwan, China and Hong Kong and can handle foreign exchange transactions from their California offices. While the bank focuses on relationships with the Asian community, anyone can take advantage of the Cathay Bank foreign currency time deposits with terms ranging from one month to 12 months, though currency risks exists when converting funds back to U.S. dollars.
Wainwright Bank
The bank that has garnered the most recognition for serving the gay and lesbian community is Wainwright Bank in the Boston area. This progressive bank has a long history of supporting socially conscious banking. One initiative of note is the bank's program to reach out to organizations that support AIDS and HIV issues.
EverBank
EverBank offers a variety of CDs and money markets that are denominated in different foreign currencies. Investors earn interest as with a normal CD or money market account, but these accounts are also subject to the market fluctuations of the underlying currency selected. EverBank also offers Basket CDs, which are multi-currency CDs, but again, FDIC-insurance applies only to losses resulting from the failure of the institution and does not cover potential currency fluctuations with these products.
Hanmi Bank
Serving the Korean-American community for more than 25 years, Hanmi Bank is the largest Korean-American bank in the country. Hanmi offers online banking through both an English-version and Korean-version of its website, and a wide variety of checking, money market and savings products. Visit Hanmi Bank online to find more information on its banking services.
American Bank
This bank offers individuals age 50 and over special rates on their American Gold Checking account, as well as no monthly minimum balance or monthly fees. A $100 minimum opening balance is required, and tiered rates apply. You can learn more at pcbanker.com.