Does It Make A Difference Where I Have My Savings Account?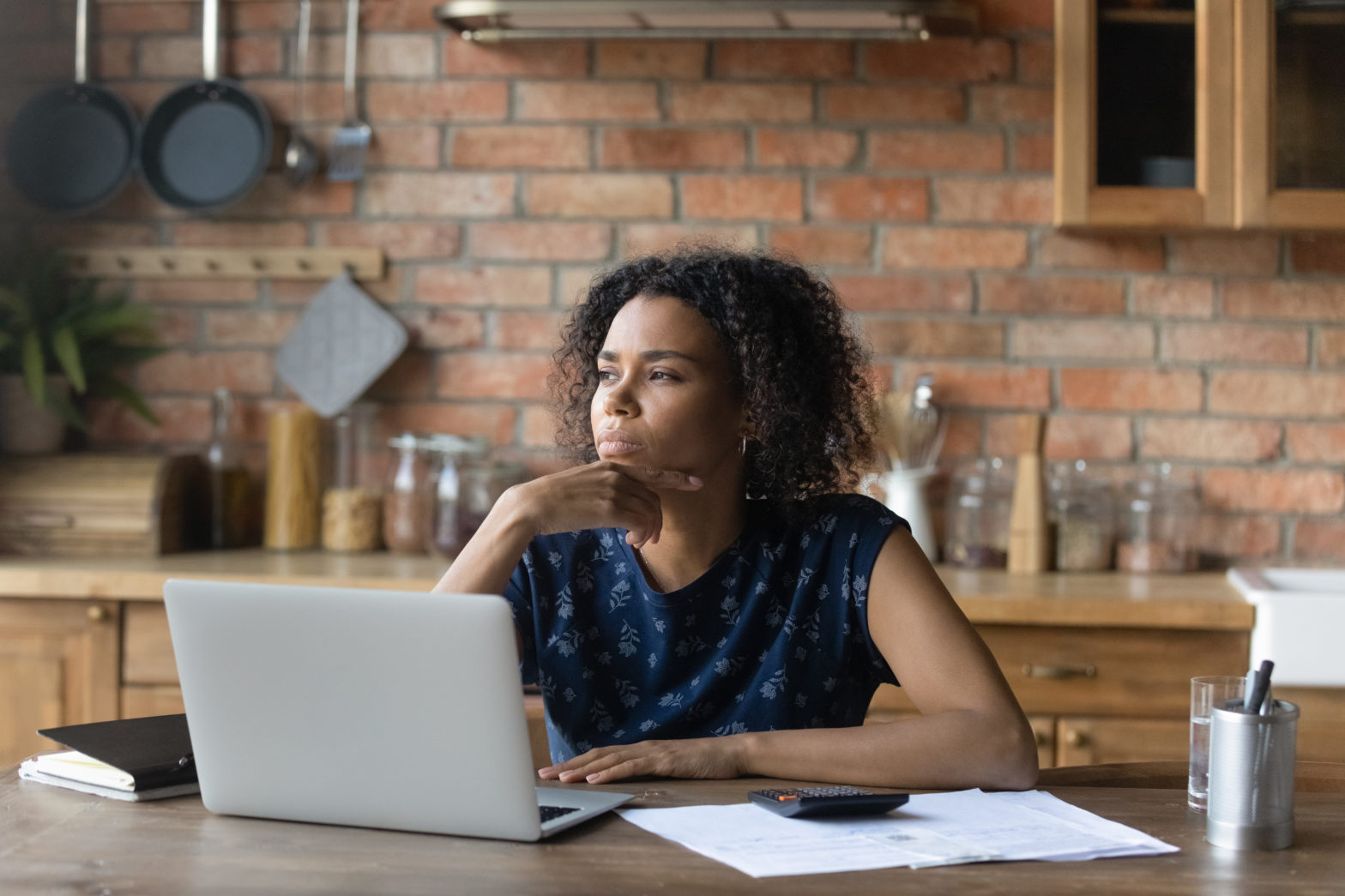 There are more than 5,000 FDIC-member banks, so does it matter which one you choose?
It matters a great deal, actually, for the very reasons you deposit money in a bank in the first place: Your choice of bank determines how well your savings are protected and how fast they grow.
The right choice can put extra money in your pocket not just now, but for years to come.
High Yield Savings Account: Does It Matter?
Not all savings account rates are the same. In fact, it's not even close.
The difference between a high-yield savings account and an average account can earn you more than five times as much interest.
Using a recent example, here's how the two compare in annual interest on a $10,000 account:
| Saving Account Type | Savings Account Average Interest Rate | Annual Interest Earned |
| --- | --- | --- |
| Average Savings Account | 1% | $100.00 |
| High Yield Savings Account | 5% | $512.00 |
With differences like that, why settle for average?
Which Banks Have the Best Savings Account Rates?
Finding the bank with the best savings account to meet your needs is as simple as using our search tool. Try it now and find your high-interest savings account.
How Much Better Than Average Can You Get?
Not only can you do a lot better than average if you choose the right account, but there's a good chance you are currently doing a lot worse than average.
That's because the biggest banks – those that have the most deposit money – typically offer the lowest rates.
The four biggest financial institutions in the America's Best Rates Survey have a combined total of $5.6 trillion in customer deposits. That means that just these four banks, out of over 5,000 FDIC members, represent approximately 39% of all U.S. bank deposits.
That's unfortunate, because in the most recent America's Best Rates survey these four banks offered an average savings account rate of less than 0.02%. They would yield an average of just $1.84 per year in interest in a $10,000 account.
That makes the $27.40 you could have gotten from an average savings account look pretty good, and the $157.15 you could have gotten from the top bank look great.
| Saving Account Type | Savings Account Average Interest Rate | Annual Interest Earned |
| --- | --- | --- |
| National Bank Savings Account | 0.01% | $1.00 |
| Average Savings Account | 1% | $100.00 |
| High Yield Savings Account | 5% | $512.00 |
So look beyond the biggest banks, and chances are you will end up with a bigger savings account.
How effective is shopping for the best savings account rates?
"What's the point in shopping for savings accounts? The rates are all pretty low anyway."
It may seem hard to get excited about rate differences when even the top rates are only around 1%. However, with the average rate sinking toward zero, the multiplier effect of finding one of the top rates just gets bigger and better.
Suppose the average savings account rate was 2%, and you found a way to earn 0.50% more. In that case, with your 2.5% rate you'd earn 25% more interest than someone with the average rate.
Now that the average rate is at 0.274%, an improvement of 0.50% would earn you 0.774%. That would earn you 182% more interest than someone with the average rate.
That type of improvement is easy to find with just a few minutes of shopping around.
Lasting Advantage: The Secret of High Yield Savings Accounts
Another reason why shopping around is so worthwhile is that the advantage you find today is likely to stay with you for years to come.
That's because of a little-known advantage that the best high-yield savings accounts have: rate consistency.
Competitive banks stay competitive
Over several years of doing the America's Best Rates survey, MoneyRates.com has found that the same banks tend to be up among the leaders year after year.
Rates on savings accounts and money market accounts are subject to change at any time. However, since the same banks tend to remain the most competitive, even as rates go up and down you can still stay ahead of the pack.
While consumers should always stay aware of interest rate trends, rate consistency means consumers don't need to spend time chasing the highest interest rates.
Of course, rate-shopping can be especially valuable if you put money into a CD. Since CD rates are locked in, the rate advantage you find today should benefit you for the entire term of the CD.
Avoiding Fees is More Important than Ever
As much as banks like to advertise interest rates, don't overlook fees when choosing an account.
MoneyRates.com research has found that 64% of checking accounts charge a monthly fee, regardless of how you use the account.
Fully 55% of savings accounts charge a monthly fee.
These numbers mean that you may have to do some shopping to avoid a monthly fee on your bank account, but it can be done.
In particular, with interest rates so low, shopping to avoid a monthly fee is something you absolutely should do. Otherwise, you may well find the fees you pay on your bank accounts far exceed the interest you earn.
Here are the fees to avoid:
Monthly maintenance fees or monthly service charges
Excess withdrawal fees
Best Savings Account: Does It Meet Your Financial Goals?
As described above, shopping for the best interest rates and picking the right bank makes a difference. But it's also important to pick the right type of account.
Think through how you want to use the account to determine which suits your financial goals best, whether it's a savings account, a long-term CD, or a checking account.
Access to your funds: Which account to choose?
Select a checking account if…
… you intend to use the account frequently to make payments (more than six times/month).
Select a savings account (or money market savings account) if…
…you need a safe place for savings to grow but that you still want immediate access to from time to time.
Select a certificate of deposit (CD) if…
… you have savings that you want to keep safe but don't expect to need for months or even years to come. Long-term CDs generally pay higher interest rates than savings or money market accounts. So, you can match the term of the CD to the timing of your needs.
Only when you've decided on what type of account you need can you do some meaningful rate-shopping. That way you can compare rates for the same type of account.
Minimum balance requirements
One thing to check on when rate-shopping is the minimum balance requirement.
This can take two forms:
There may be a minimum amount of money you need to deposit just to open and maintain the account.
There also may be a certain level of money required in order to qualify for the best interest rate.
So, when comparing rates among bank accounts, be sure you have enough money to open each account you consider. Also, check to see that the rate advertised will apply to the size of deposit you intend to make.
What online management tools do you need?
With the introduction of online tools, banking has evolved a lot over the past several years. The pandemic has forced that evolution to speed up.
A large, local network of branches used to be a sign of strength for banks. Now that people are limiting in-person visits due to COVID-19, online tools have become much more important.
In fact, those large branch networks have become major cost burdens for some banks. This causes them to charge higher fees and pay lower interest rates.
If you find yourself doing more business online these days, it may be a good time to switch to a bank that is geared to that kind of business. You may find you can get better service, lower fees and a better interest rate by switching to one of the leading online banks.
Consider different banks
Don't fall into the trap of simply turning to your existing bank whenever it's time to open a new account.
You might have a great checking account with your bank – no monthly fees, great service, useful online apps.
However, if you decide to put money into a 5-year CD, you may well be able to find another bank has much better rates. You'll never know unless you shop around.
So choose each account separately, according to the strengths of each bank for that type of account.
For all of the above reasons, it does matter where you deposit your savings. If you make the right choice, you could see the difference in your account every month.
Frequently Asked Questions
Q: A common restriction seems to be that the high yield only applies to a limited amount of money, like $20,000. Is there a drawback to spreading my money around to a few of these accounts, so I can capture the higher yield on as much of my money as possible?
A: Today's limits on high-yield balances in savings accounts are a sign of the times. Traditionally, banks have offered an interest rate premium for large deposits. Today, those big-deposit premiums are virtually nonexistent. Instead, some banks are willing to offer a little extra on a limited amount of cash, but not on larger deposits.
What's going on here? The answer is that with the lending business weak and few good investment opportunities available, banks can't make much money on your deposits, so they aren't willing to pay extra to attract bigger deposits. Some are, however, willing to pay extra on a limited amount in order to attract new relationships. The thinking is that they can find ways of making money from those new customers by cross-selling into other products, such as credit cards and financial services.
The question becomes whether it is worth it to you to spread a few smaller deposits around to capture a few of these high-yield deals from different savings accounts. The answer comes down to a matter of time. Savings accounts are typically less labor-intensive than checking accounts (i.e., fewer transactions mean less time spent balancing your records against the bank's). Still, it does take some time to set up and monitor extra savings accounts.
So, compare the extra interest you expect to earn against the time that effort will take. If the extra interest pays you a good hourly rate for the time you expect to spend, then consider it a good deal.