Survey: Are Your Spending Habits Retirement Ready?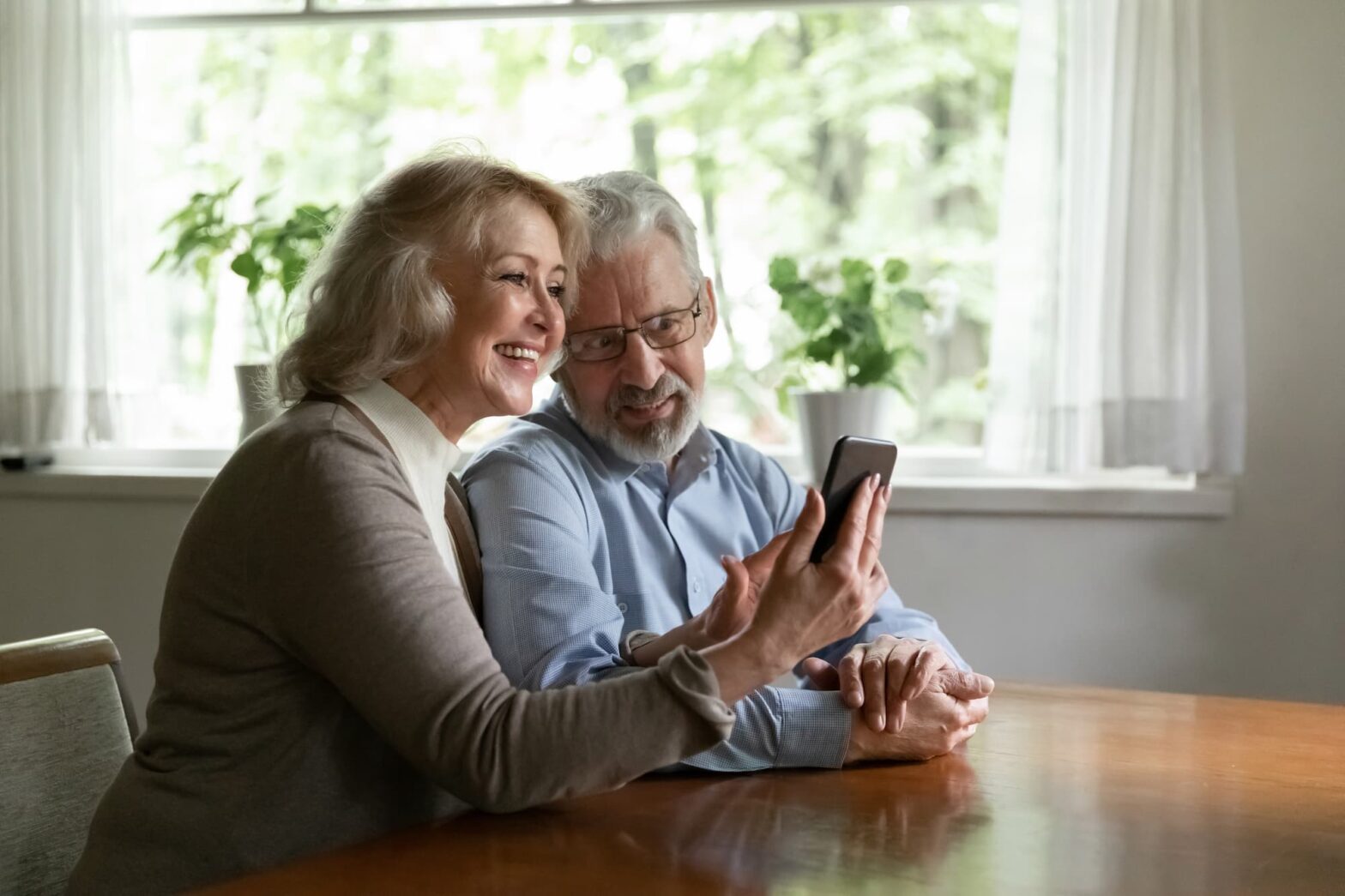 People face significant financial challenges as they reach retirement. New survey results show that many Americans appear poorly prepared.
With the upcoming election raising questions about the future of Social Security and Medicare, the survey results show that large percentages of Americans are adding to the uncertainty by failing to take basic steps to secure their financial security.
SURVEY HIGHLIGHTS
A large majority of survey respondents who are either within 20 years of age 65 or have already reached retirement age have not even done a basic projection of how long they can expect their retirement savings to last.
A significant percentage of survey respondents don't know how much they can afford to spend from month to month in retirement. (Many may be underestimating their retirement living expenses by failing to properly account for inflation and the cost of elder care facilities.)
This lack of planning leaves a huge portion of Americans without enough savings to see them comfortably through retirement.
The survey results detailed below show the extent of these problems, including:
62% of retirees don't know how long their savings will last
47.8% of retirees don't have a monthly budget for their retirement spending
52.4% of survey respondents underestimate inflation's potential impact
71% of those within 20 years of retirement have not researched costs of nursing home or assisted living facilities
This article includes tips on how people can avoid the problems highlighted by this survey.
Methodology – About the Survey
MoneyRates.com designed a survey which was administered by Op4G. This survey asked 1,000 Americans several questions about their finances, including their retirement plans.
For the purposes of this analysis, many of the survey results were broken into two groups of 500 respondents each. One group was people within 20 years of retirement (ages 45 to 64) and the other group was people who had reached retirement age (65 or older).
Americans Don't Know How Much to Save for Retirement
Will you have enough money to live on in retirement?
Sadly, many people have no idea. They may be saving for retirement, but they haven't done any planning to see how long those savings should last.
Seventy-one percent (71%) of survey respondents between the ages of 45 and 64 had not done any projections to see how long their retirement savings would hold up in retirement.
This lack of planning makes it very difficult to save enough to support yourself in retirement. How can you reach a goal when you don't even know what it is?
Most Americans have no retirement budget
Even those who have reached an age where they are living off retirement savings don't have a clear picture of how long those savings may last. Sixty-two percent (62%) of survey respondents aged 65 or older have not calculated how long their retirement savings should last. These people may be on track to run out of money long before they die.
Another basic component of retirement planning is to figure out a monthly budget to see how much you can afford to spend.
Sixty-two percent (62%) of respondents in the 45-to-64 age group have not worked out what their monthly expenses will be in retirement.
Even people who have reached retirement age often don't know how much they can afford to spend from month to month. More than 47% of survey respondents aged 65 or older do not have a monthly budget for retirement spending.
Without figuring out what your monthly retirement spending could be, you can't plan ahead to know how much to save before you reach retirement. Once you reach retirement, without a budget you have no way to know whether or not you are spending down your resources too quickly.
How People Underestimate Retirement Spending
How does retirement work? Not very well if you don't have a monthly budget. Without a clear plan, retirement expenses can easily take you by surprise.
Retirement planning is a long-term process. Even once you reach retirement, you may still have a long life ahead of you.
According to the U.S. Centers for Disease Control, at age 65, the average American has a life expectancy of 19.4 years. Obviously, if you are still ten or 20 years from reaching retirement age, you have an even longer life expectancy ahead of you.
Inflation – How much your living expenses increase
One of the tricky things about retirement planning is that, over such long periods of time, inflation has a big impact on what things cost.
When asked how much they expected their expenses to rise due to inflation over the next ten years, more than half the survey's respondents (52.4%) answered "by less than 10%." The reality is that inflation is likely to have a much greater impact than that.
Over the past 50 years, the average annual rate of inflation has been 3.86%. That would cause prices to rise by 46.11% over ten years.

Even at a more moderate inflation rate of 2% – the inflation target the Federal Reserve is striving to maintain – prices would increase by 21.9% over the next ten years.
Given that retirement planning generally involves dealing with periods much longer than ten years, it's important to recognize that the prices you'll pay in retirement are likely to be significantly higher than they are now. The survey suggests that more than half of Americans don't fully recognize the impact inflation may have.
Healthcare assumptions – How much your medical expenses increase
Another way people underestimate retirement spending is that they assume it will roughly resemble their current spending habits. Worse, some assume they will simply spend less in retirement.
The fact is that retirement expenses tend to be very different from expenses when you are younger. Healthcare eats up a bigger chunk of your budget as you get older.
According to figures from the Bureau of Labor Statistics, healthcare expenses represent 8.1% of consumer spending generally. However, for people aged 65 and older, that figure jumps to 13.4%.
Retirement spending can really escalate if you have to move into an elder care facility. The average annual cost of an assisted living facility is now $48,612, according to research from Genworth Financial. The average annual cost of a nursing home is now $90,155 for a semi-private room, and $102,200 for a private room.
Despite facing those significant potential costs, most people haven't factored them into their retirement planning. MoneyRates' survey finds that 71% of people in the 45 to 64 age group have not researched what moving into an elder care facility would do to their retirement spending. Even 64% of people 65 or older have not looked into it.
Retirement Savings Expectations – 10 Years or Less
Without an accurate picture of what retirement expenses they will face, it is no surprise that people often reach retirement with less than adequate savings.
Even though the average life expectancy at age 65 is 19.4 years, 37.2% of survey respondents age 65 or older reported that their retirement savings would last ten years or less at their current rate of spending. This includes 19.4% who project their savings to run out in five years or less.
This isn't surprising when considering how many people have failed to build up much of a retirement nest egg. The MoneyRates.com survey shows that most people (53%) within 20 years of reaching retirement age expect to have less than $100,000 saved by that age.
Among people aged 65 or older, 46.8% report having less than $100,000 in retirement savings.
DIY Retirement Planning Help
The survey results strongly suggest that most Americans need help with retirement planning.
One way to get started is to run some simple projections on a retirement calculator. This should help you get a feel for where you are now and where your finances need to be by the time you retire.
Also, many 401(k) programs have tools you can use to figure out how much you need to save to reach your retirement goals.
What Is a Robo Advisor and How Do They Work?
More Retirement Planning Options
Doing those kinds of basic projections might make you feel you need more detailed help. A certified financial planner can dig deeper to show you how to meet your retirement goals. This can involve not only showing you how much you need to save, but also how to set up a budget to make it happen.
Investing for retirement
As you build up your retirement nest egg, you need to invest that money with your future needs in mind. There are a number of ways you can get help with this:
In addition to assisting you with savings targets, a financial planner can also suggest investment options that might be appropriate for your needs.
Target date mutual funds can give you a mix of investments structured to your planned retirement date. These funds are offered on many 401(k) investment menus. If you do not have a 401(k), target date mutual funds are available directly from major mutual fund companies or through many online brokers.
Another approach to setting up an investment program geared to specific financial goals is called a robo advisor. These offer an automated approach to suggesting investments based on your situation.
Uncertainty over some government retirement programs underscores the fact that the ultimate responsibility for retirement planning rests on each individual. There are plenty of ways to get help, but starting the process in motion depends on you.