Best Savings Accounts for Kids in 2023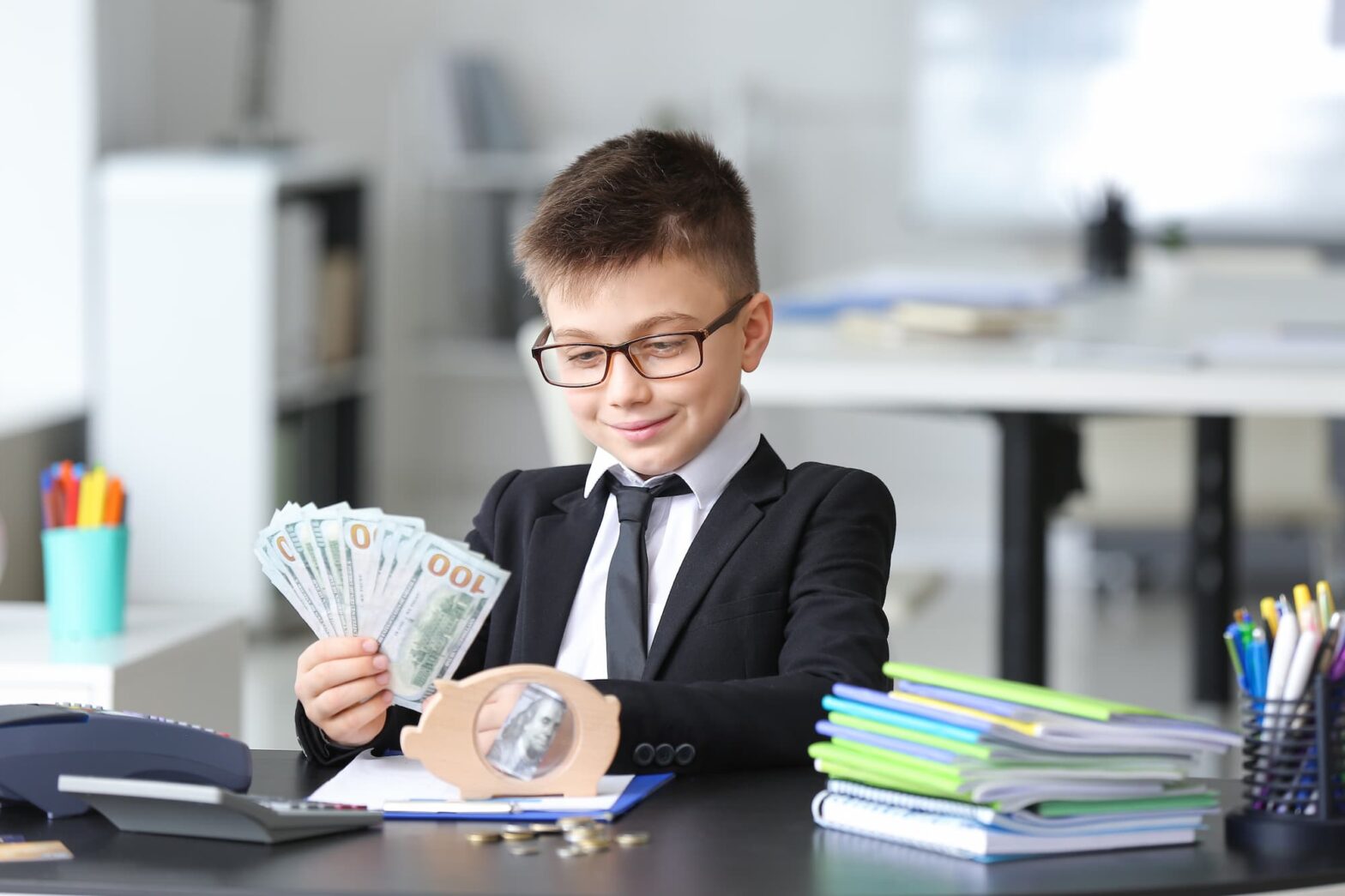 Starting a savings account is an important step in your child's financial education.
Besides giving you an opportunity to teach your child about how to manage a bank account and set savings goals, there is a lot to learn from the process of choosing an account.
For example, how would you teach your child to prioritize savings account features?
Certainly, interest rate should be high on the list. After all, if you would make your decision based on which savings account pays the highest interest rate, shouldn't that be the case for your child's savings account as well?
When MoneyRates started looking into where to find the best savings accounts for kids, we found that the best savings accounts also make the best savings accounts for kids.
Don't limit yourself to accounts that specifically identify themselves as savings accounts for kids. Most of the best savings accounts for any type of customer have features that happen to be right for a child's account, such as low minimums, competitive interest rates, and online access.
While annual percentage yield (APY) is paramount for any saver, it isn't the only criteria to consider for your child's savings account.
To help you consider the possibilities, MoneyRates.com looked at four issues you might prioritize when choosing an account.
Best for High-Yield
Best Online Account
Best for Fees and Minimum to Open
Best Branch-based Account
Our choice for best high yield was also our choice for best online account, best for fees, and best for the minimum to open. So here are the top savings accounts and money market accounts for kids – and for you too.
Which Banks Have the Best Savings Account Rates?
Finding the bank with the best savings account for kids is as simple as using our search tool. Compare savings accounts and find the best rates being offered today.
Best High-Yield Savings Account for Kids
MySavings Direct MySavings Account
ACCOUNT MINIMUM $0 to open an account
RATES Top savings account rate in each of the past three America's Best Rates surveys.
FEES None
ACCESS Online
FDIC-INSURED Yes
Best Online Savings Account for Kids
MySavings Direct MySavings Account
ACCOUNT MINIMUM $0 to open an account
RATES Top savings account rate in each of the past three America's Best Rates surveys.
This is a repeat of the above listing for one simple reason: Online bank accounts generally have higher rates than traditional, branch-based accounts. That means the best online account is likely to also be the best high-yield account.
FEES None
ACCESS Online
Online accounts have another important advantage when it comes to supervising a child's account. As long as you and your child share the user ID and password with each other, you can access the account at any time to keep tabs on how it is doing.
FDIC-INSURED Yes
Best for Fees and Minimum to Open for Kids – Money Market Account
Sallie Mae Bank Money Market Account
ACCOUNT MINIMUM $0 to open an account
RATES Top money market account rate in each of the past four America's Best Rates surveys.
FEES None
ACCESS Online
FDIC-INSURED Yes
Best Branch-based Savings Account for Kids
Arvest Bank Cool Blue Savings
ACCOUNT MINIMUM $50 to open an account for children under 18
RATES Top savings account rate of any branch-based account in each of the past two America's Best Rates surveys.
FEES None for children under 18
ACCESS Branch-based, through a network of over 250 branches
FDIC-INSURED Yes
Best Branch-based Money Market Account for Kids
BBVA Money Market Account
ACCOUNT MINIMUM $25 to open, $10,000 to qualify for top rate and waive monthly fee
RATES This is the rare branch-based account that has consistently ranked as well as some of the best online money market accounts for rates, though it requires a $10,000 balance to qualify for this competitive rate.
FEES $15 per month – but this fee is waived for accounts of $10,000 or greater so this account is really best suited for balances of that size.
ACCESS Branch-based through a network of over 600 locations and also available online. The top rate may not be available in all locations.
FDIC-INSURED Yes
A number of other strong choices of savings accounts for kids can be found in the table below.
How We Found the Best Savings Accounts for Kids
The savings accounts were identified by comparing rates and account types from the most recent America's Best Rates survey. This survey looks at a cross-section of U.S. banks that includes nearly three-quarters of all money in U.S. deposit accounts.
To take stock of all types of banking choices, this cross-section of banks includes both online and branch-based accounts, as well as large, medium-sized and small institutions.
What We Compared – Child-Friendly Savings Account Features
In identifying the best savings accounts for kids, we expanded the search beyond competitive interest rates. Here are the other child-friendly features MoneyRates.com considered:
Competitive interest rate
Savings account rates are subject to change at any time, so you and your child should compare rates when you are ready to start an account. Fortunately, over many years of researching savings account rates, MoneyRates has found that the accounts offering the highest yields tend to consistently stay among the most competitive accounts.
So, while MoneyRates.com based its analysis primarily on the most recent America's Best Rates survey, many of the leading accounts in that survey have also been among the leaders regularly in past surveys. Thus, there's a good chance that the leading account from that survey will be very competitive when you go to compare rates.
Low minimum-balance requirement
On the assumption that a child's savings account balance is likely to start small, MoneyRates.com looked for accounts with reasonably low minimum-balance requirements for starting and maintaining an account.
Fortunately, several accounts had little or no minimum-balance requirements, so it's not hard to find a savings account you can open with a modest amount of money.
Monthly maintenance fee
On a small balance in particular, a monthly maintenance fee can more than wipe out any interest the account earns. So, MoneyRates.com recommends looking for a savings account with no monthly service fee, or one where your child's balance would be large enough to qualify for a fee waiver. Fortunately, there are several such examples.
Type of access
MoneyRates.com recommends online banking for a child's savings account. This is because these typically offer the highest rates and allow a parent easy access to supervise the account.
Also, with online banking becoming increasingly popular, it makes sense to teach a child financial responsibility through experience with the type of account they are likely to have in the future.
FDIC insurance
Don't take this for granted. It is worth checking whenever you open a bank account, and it's easy to do. Always check for the FDIC symbol at your bank branch or on the bank's website. FDIC insurance guarantees that your deposits up to $250,000 are backed by the full faith and credit of the U.S. government in the event of a bank failure.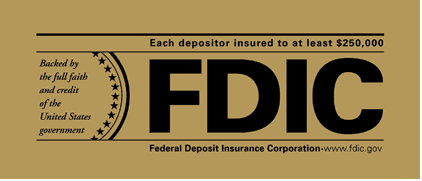 Financial Companies We Surveyed
Again, the best savings accounts for kids don't have to be labeled as being specifically for children. As long as they have low minimum-balance requirements, no monthly fees and competitive rates they should meet the need of a kid's savings account. Here are some leading examples:
How to Get the Best Savings Account for Your Child
To get the best savings account for your child, start with the factors described previously that MoneyRates.com used in its analysis, including:
A competitive interest rate
A low minimum-balance requirement
No monthly maintenance fee
FDIC insurance
These additional factors may depend on your specific needs or preferences:
Type of access
Online banking can be a great way to supervise how your child's account is being used. However, if you prefer to do your banking at a branch using traditional paper statements and want your child to learn to bank the same way, you should focus your search on banks that have convenient locations in your area.
Savings and financial literacy tools
In addition to competitive account terms, you may also want to look for an account that offers special online tools to help a child work toward a specific savings goal or learn more about managing personal finances.
In addition, the very process of shopping for an account should be something you share with your child to show how much account terms can differ and why it is important to compare those terms before signing up for an account.
Special new-account incentives
Sometimes banks offer special incentives such as cash bonuses and gifts for starting an account. While these can seem attractive on the surface, the ongoing fee and interest rate terms mean more financially than these one-time incentives typically do.
However, if you identify two or more savings accounts that offer essentially the same terms, special incentives can be a useful tie-breaker when choosing between these accounts.
Benefits of Opening a Savings Account For Your Child
Besides the financial benefits of having a savings account for your child, it can help teach them valuable financial lessons and develop good banking habits. Here are some examples:
Comparison-shopping among savings accounts can demonstrate the importance of being an informed consumer when it comes to making financial decisions.
Putting money into an account can show the value of accumulating savings rather than leaving money available for immediate spending.
A savings account demonstrates how compound interest can work in your favor – essentially, how your money can make money.
Monitoring the account can help your child learn how to balance a bank statement, which is a vital personal finance skill.
Working toward a savings goal can teach your child the value of delaying spending and planning ahead.
All of the above can sharpen your child's math skills by showing that there are real-world applications for those skills.
Teaching Your Child to Use the Account
Setting up an account is just the start. Your child's first bank account represents an ongoing opportunity to teach good banking habits.
If your child is old enough to understand any of it when you first open the account, include them in the selection process described above. You want to demonstrate that all banks are not the same and that discriminating customers can do better than average.
So, once you've opened an account, review the following topics regularly with your child:
Shopping for a bank accountShow your child how to gather information on savings accounts, and have them participate in the process of comparing savings account rates and features. Ask them to explain their choices and why they would be effective.
Filling out application paperworkBefore long, your child may need to fill out applications for colleges and financial aid. Helping them fill out a bank application under your supervision can give them a head start. It can help them become familiar with the terms, the process, and how to make sure everything is accurate and complete.
Record-keepingAs convenient as online statements are, customers should always keep their own set of records for comparison with the bank's records. This ensures your balance is fully up to date and can help you spot new bank fees or errors.Let your child manage the record-keeping for their account. The math involved is pretty simple, so you should be able to show him or her how to keep and update these records at a fairly young age.
SecurityIf it's an online account, stress the importance of keeping passwords confidential. Teach them about making passwords hard to guess. Help them understand the dangers of accessing the account from an unsecured wireless connection and show them how to log off when finished.
Goal-settingTalk to your child about what they hope to save and help them create a plan for how to meet their goals.
Ongoing evaluationChildren – and adults – need to understand that bank account terms are subject to change. Periodically check that all the conditions that were in place when you chose the account still apply – for example, that there are no new fees and that the interest rate is still competitive.
The day will come soon enough when your children will be grown-ups handling their own banking relationships. If you've passed on these skills, they'll have a foundation that can help them manage their finances so they can meet future situations.
Frequently Asked Questions
Finally, here are answers to some frequently asked questions about savings accounts: