The Best Online Brokerages for Stock Trading in 2023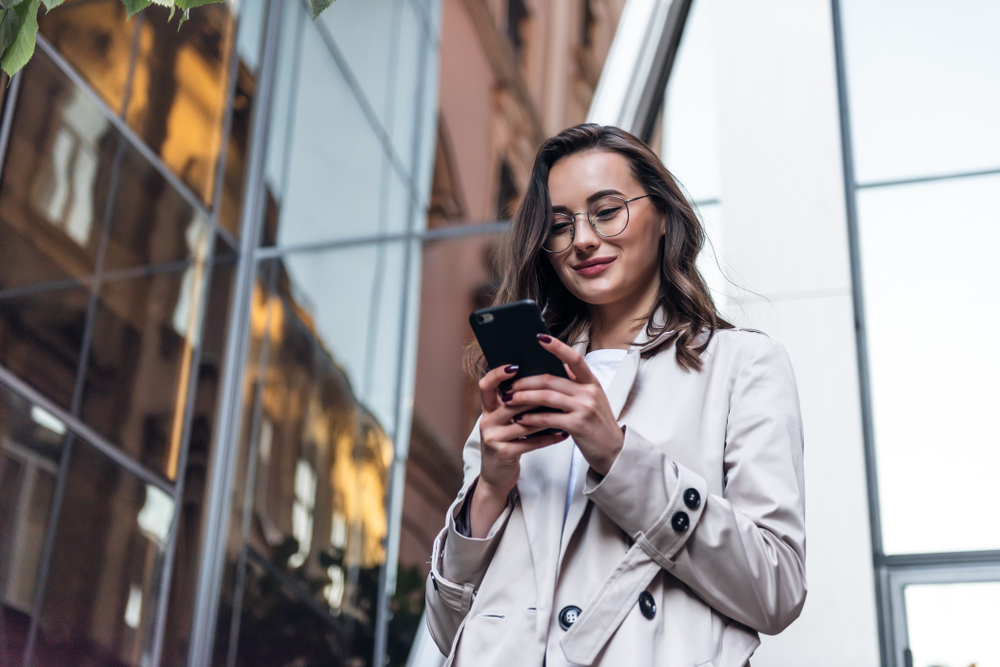 Investing in stocks starts with setting up a brokerage account, which is a relatively simple process.
After adding money to your account, you're ready to learn, buy, sell, and invest. There's an online broker for every type of investor, from beginner to seasoned expert. One thing all investors have in common is that they want the easiest way to buy stocks and invest.
The best online brokerage for you depends on where you're at in your investing journey.
Best Online Brokerages for 2023
Compare Online Brokerages
The best brokers make it possible to invest in various financial products, including mutual funds, stocks, and bonds. Shop and compare online brokerages to find the lowest fees and opening balances.
Best Online Brokers by Investor Type
Which is the best online broker? That depends a great deal on what type of investor you are:
High-volume trader for whom low commissions are paramount
New investor looking to get started with a relatively small amount of money
Serious investor doing your own investment research
Margin investor ready to dial up the risk/reward characteristics of your portfolio
Active investor for whom desktop and mobile experience is most important
Compare Online Broker Features
Note: Amounts and characteristics are subject to change at any time at the sole discretion of the brokerage firm. Visit the brokerage's website to verify the terms and conditions.
Best Online Brokers for Low Commissions
Most brokers charge a flat rate per trade rather than basing the commission on the size of the trade. That works very well for people making large trades, but people who trade smaller amounts or trade very frequently need to pay close attention to the size of the flat-rate commission.
Competition among online brokers has driven commissions down to the point where some offer routine trading for absolutely no commission. Brokerage firms have found that they can make money from customer accounts in other ways such as securities lending. Under extreme circumstances, securities lending could expose investors to risks such as counter-party defaults or operational delays but, for the most part, it helps reduce costs for investors.
The following four online brokers are listed in alphabetical order because, with no charge for ordinary commissions, the four vie for the distinction of being the best broker for low commissions:
Firsttrade Bank
With no commissions on ordinary stock trades, mutual fund transactions, or options trading, Firstrade represents a low-cost choice for a variety of investor needs.
Robinhood
Robinhood offers commission-free investing in stocks, ETFs, options, and cryptocurrencies – with some restrictions (visit the website for specifics). This can represent a low-cost way to access everything from conservative funds to speculative investments.
Stash Invest
With a Stash Invest subscription fee of $1 per month (or 0.25% for accounts of $5,000+), you can invest in fractional shares of stock with as little as $5 cash. This could be an affordable source of market access for very low-budget investors.
Vanguard
Vanguard offers commission-free online trading of many ETFs (even from other companies), many Vanguard ETFs and mutual funds, and some of its large flagship accounts requiring deposits of $1 million or more. The pricing structure is complicated, however, so visit the website for particulars.
The most recent MoneyRates Online Broker Survey found that the average flat-rate trading commission was $5.10. So by charging no commission on trades, the four firms above stand to save you over $5 every time you trade – and the more frequently you trade, the more money firms like these can save you.
Learn more about commissions
A brokerage commission is a charge for executing a securities transaction. The following are some basics to know about commissions:
Commissions are typically generated by activity, meaning the more you trade, the more you pay.
When pursuing high-volume strategies like day trading, keep in mind that incurring a higher volume of commissions may make it harder for you to earn a positive return.
While online brokerage commissions are typically quoted as a set dollar amount (such as $4.95 per trade), a key figure to pay attention to is what that commission will represent as a percentage of your trade.
The higher the percentage, the harder it is for your investments to come out ahead.
When figuring out commission costs, plan on what the "round-trip cost" will be, meaning the cost of both buying and selling the security.
In other words, ultimately you will need to pay two commissions for each security.
Best online brokers for beginners
Cost can be a significant barrier for investors trying to get started.
A high minimum-investment requirement may shut out smaller investors while high commissions or fees represent a higher percentage of small accounts and thus take a deeper bite.
Investing is tough enough without high costs making it even more difficult to earn a decent return.
To consider which online brokers are most welcoming to new investors, MoneyRates focused on firms that make a point of lowering the cost barrier and looked at these factors:
1. Commission rates
MoneyRates.com found that it can cost from zero to $19.95 to place a trade, so shopping around can make a big difference.
2. Maintenance/inactivity fees
These are fees the broker may charge month after month. Maintenance fees are charged regardless of your activity in the account. Inactivity fees are charged as a way of earning revenue from customers who didn't trade in a given month – something that may be more likely for some newer investors. Fortunately, most online brokers do not charge maintenance or inactivity fees, but those who do have these fees charge as much as $99.95 per month. This could represent an especially onerous expense for smaller accounts.
3. Minimum account size
Our review found several online brokers with no minimum account size; but in other cases, minimums were as high as $30,000. If you are looking to start small, you are better off avoiding brokers with account minimums. MoneyRates reviewed all 20 brokers based on each of the criteria mentioned above to identify the best online brokers for new investors. These two firms were notable because they charge no commissions, no monthly maintenance or inactivity fees, and have no minimum account size. It doesn't get any more accessible to new investors than that:
Firsttrade Bank
With no commissions, monthly maintenance fees, inactivity fees, or minimum account size, Firstrade offers you the opportunity to start small without having brokerage charges eat up your investment capital.
Robinhood
Like Firstrade, Robinhood represents an attractive entry point for smaller investors because they have no commissions, monthly maintenance fees, inactivity fees, or minimum account size.
More basic information for new investors
New investors typically have a lot to learn. Even getting a handle on basic terminology can make your head spin. Here are some definitions of frequently used investing terms for starters:
What is a stockbroker?
A stockbroker, or registered representative, is a financial professional licensed to perform the buying and selling of stocks on behalf of individuals and companies. They are authorized to sell a variety of financial products – stocks, bonds, options, and mutual funds – and typically charge a commission on each transaction for their service in executing a client's orders.
What is a mutual fund?
A mutual fund is a financial product that allows individuals to pool their investments in professionally managed portfolios that provide a greater level of diversity in the market. Each share in a mutual fund could represent a number of different holdings in stocks and bonds of various companies or government entities.
What is a dividend?
A dividend is a payment made to distribute the profits of a corporation to its shareholders. Dividends may be paid to the shareholder in cash or in the form of further shares of stock. Not all stocks pay dividends.
What is the total return?
The money you make or lose from a stock will be a function of any dividends paid and the change in the stock's price from when you bought it to when you sold it. This combination of income and price change is known as the total return.
Best Online Brokers for Research Capabilities
Serious investors try to gain an edge by doing their own investment research, and some online brokers do more than others to facilitate this.
Research capabilities available from online brokers can be anything from trading simulators to fundamental company research. Evaluating research capabilities can be a somewhat subjective exercise, so MoneyRates.com went to three different sources – Kiplinger, Barron's, and TheStreet.com – and came up with a composite ranking based on information from all three. This analysis yielded a close race, with a top-ranked firm followed by a three-way tie for second:
Fidelity
Fidelity garnered near-perfect ratings from both Kiplinger and Barron's for its research capabilities to take the top spot.
Charles Schwab
With strong ratings from Kiplinger and Barron's and a full suite of the research capabilities listed by TheStreet.com, Charles Schwab offers a good combination of quality and quantity for people who want to research investments. 2. (tie) Merrill Edge
Merrill Edge
Merrill Edge mirrored Charles Schwab's ratings across all three sources; so they, too, offer stock researchers an attractive combination of quantity and quality of resources.
TD Ameritrade
Ameritrade's ratings matched those of Charles Schwab and Merrill Edge, making it yet another good option to consider for the quality and quantity of research tools.
Best Online Brokers for Margin Investors
Margin investing means using borrowed money to buy investments. This increases the amount of money you have available to invest, making any gains or losses disproportionately large relative to your net investment (your total investment minus what you owe on your margin loan).
Margin investing is a high-risk activity that only sophisticated investors with a high tolerance for volatility and potential loss should consider.
A key issue affecting the returns earned from margin investing is the interest rate you pay on the money you borrow. This becomes a hurdle you must clear in order to make money – i.e., the return on your investments must recoup the margin interest charges in order for you just to break even.
The margin interest rate is a key issue for margin investors. Margin rates tend to vary according to the amount you borrow; so to evaluate all the brokers on a level playing field, MoneyRates.com compared margin rates on a $25,000 margin balance. Based on this, the following were found to be the best online brokers for margin investors:
Interactive Brokers
At 3.69 percent, the margin interest rate charged by Interactive Brokers represents substantial savings over the category average of 8.73 percent.
Zacks Trade
While not as low as that of Interactive Brokers, Zacks Trade's margin rate of 5.69 percent is also significantly lower than the average.
Best Online Brokers for Desktop and Mobile Experience
The usefulness of an online broker to an active investor relies greatly on how easy to use their digital interfaces are. MoneyRates looked at both desktop interfaces and mobile apps to rate the best online brokerage digital experience. For desktop interfaces, MoneyRates.com measured how long it took to find basic information an investor choosing a broker would want to know (commissions, fees, minimums, and margin rates) to see how efficient each site was to use. For mobile apps, MoneyRates relied on user ratings from the Apple and Android app stores. The average rating from each app store was combined to come up with an overall ranking for mobile apps. Based on a combination of desktop and mobile scores, the following brokers were found to have the best digital interfaces:
Robinhood
Robinhood's mobile trading platform had the highest average score among the two app stores, and their desktop interface tied for second as the most efficient to use.
Tie Charles Schwab
The Charles Schwab desktop site was found to be the most efficient to use, and their mobile app earned the fourth-highest average score from app-store users.
Tie Stash Invest
Stash was tied with Robinhood (and three others) for having the second-most efficient desktop interface, and their mobile app earned the third-highest average rating on the two major app stores.
Whether your priority is low commissions, robust research resources, or any other of the categories above, the variety of characteristics presented on this page can help you gauge whether an online broker would make a good match for your needs. Then, as you evolve as an investor and your needs change, check back with MoneyRates to see how online brokers have adapted to this rapidly changing field.