What Is an Accredited Investor?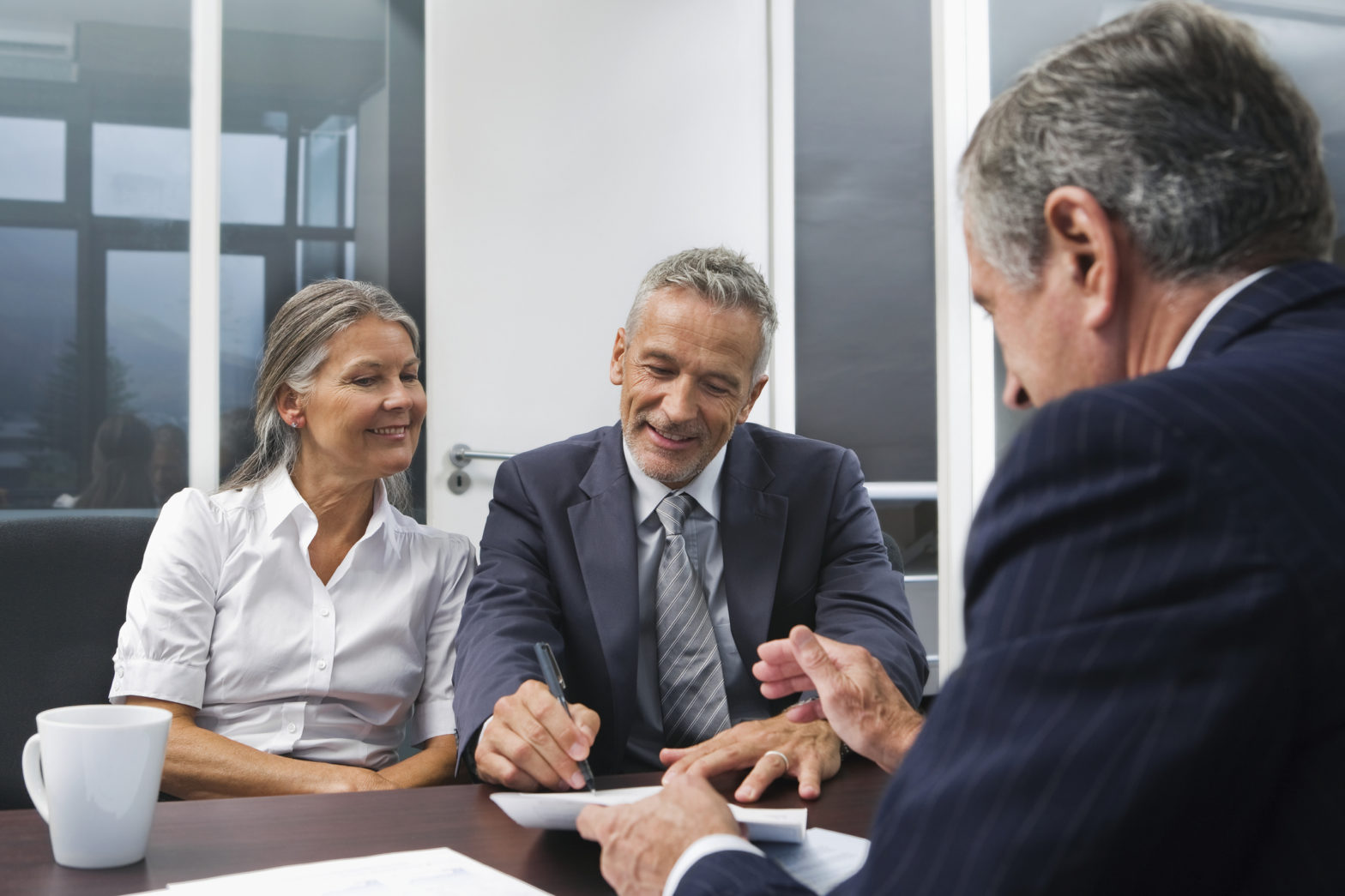 To issue financial securities such as stocks and bonds, an issuer typically has to register those securities with the Securities and Exchange Commission (SEC) before they can be made available to the investing public. A notable exception exists for offerings that will be made only to accredited investors.
An accredited investor is a person or entity that is determined to have a level of financial sophistication appropriate for investing in certain securities that are not required to be registered with the SEC.
Accredited investors are high net worth individuals, professionals, and certain financial institutions like banks or insurance companies.
What Can Accredited Investors Do?
Accredited investors are able to invest in unregistered securities that would otherwise be inaccessible to the general public. They can still invest in publicly traded securities as well, but as accredited investors, they also have access to these non-public opportunities.
Compare Online Investment Accounts
The best online investment accounts are at your fingertips. Shop and compare online investment accounts to find the lowest fees and opening balances.
How to Become an Accredited Investor
There are two paths for an individual investor to become accredited. One path is through meeting certain financial criteria, and the other is through professional knowledge or experience.
Financial
To satisfy the financial criteria required to be deemed an accredited investor, a person must either have a net worth of over $1 million, not including their home, or an annual income of at least $200,000 in the previous two years with a reasonable expectation of at least that amount of income in the current year as well. The income requirement increases to $300,000 for a couple.
Professional criteria
There are a few ways that a person can satisfy the professional criteria.
Holding one of the following licenses qualifies someone broadly as an accredited investor:
Series 7 General Securities Representative License

Series 65 Investment Advisor Representative

Series 82 Private Securities Offering Representative
Beyond professional licensure, someone can qualify as an accredited investor by holding a key position within the bank or brokerage that is issuing the securities. This includes being a general partner, director, or executive. Notice that this does not mean the individual is broadly considered to be an accredited investor, but only in regard to investing in that particular company's securities.
If the investment in question is a private investment fund, then knowledgeable employees of that fund would be considered accredited investors as to that fund. Again, this is limited in scope. Being a knowledgeable employee of an investment fund doesn't mean you qualify as an accredited investor to all private funds.
Why Become an Accredited Investor?
The SEC requires the registration of publicly traded securities in order to protect the investing public. Since the registration process requires issuers of securities to file documents that provide information as to their risks and financial position, the public can use that information in deciding whether or not the securities are a good investment.
As previously mentioned, that is not the case for unregistered private investments and they are therefore riskier because investors don't have that information readily available. That doesn't necessarily mean that unregistered securities are bad. It's just that they require more time and effort to evaluate.
Because of their financial resources, accredited investors should be better able to handle the risks of investing in unregistered securities. It is also often suggested that accredited investors are more sophisticated and better able to assess those risks in the first place.
How Does It Work?
Although it may seem like the kind of thing that is tightly monitored, there is actually no formal regulatory process for determining who is and who is not an accredited investor. You don't file an application with a government agency, and as such, there is no legal declaration of accredited investor status and no list to reference.
It's up to each institution or fund manager wishing to issue unregistered securities to determine whether a particular investor qualifies.
Pros of Being an Accredited Investor
As an accredited investor you have access to a broader range of investments. Many of these investments have unique risk and return characteristics. This could help you increase your diversification. In that regard, some accredited investors can lower their overall risk profile by investing in unregistered securities.

Unregistered securities can provide opportunities to earn significant returns. That's because many of these investments are in smaller startups that have not yet grown to their full potential. Only accredited investors have access to these opportunities.

Private investments will often have a higher yield than similar public investments.
Cons of Being an Accredited Investor
When companies register securities with the SEC they are required to disclose certain information about their company and the securities in question. That is not true of private placements offered exclusively to accredited investors. That means that accredited investors who invest in these securities need to be very careful and perform their own due diligence.

Because investments that are not registered with the SEC cannot trade on the stock exchanges, investments only offered to accredited investors are often less liquid. If an accredited investor wished to sell, they may have a hard time doing so.

Often the investments that require someone to be an accredited investor will have much higher minimums than securities that are offered to the general public.

Private investments are also usually associated with higher fees. Hedge funds, for example, will often have a higher expense ratio and require that the investor pay a portion of any gains as well.
Frequently Asked Questions (FAQs)
How do I become an accredited investor?
To become an accredited investor, you simply need to satisfy the requirements outlined above. You do not need to satisfy each requirement, you just need to satisfy enough requirements to qualify. For example, if your income is sufficient ($200k as an individual or $300k as a couple) you do not also need to have a net worth of $1,000,000.
How do I verify that I am an accredited investor?
Ultimately it is up to the fund or company that you'd like to invest in to verify your accredited investor status. They will have a process to follow that will allow them to verify you meet the criteria. Reach out to the issuer of the security you'd like to invest in and let them know you are interested in becoming an accredited investor.
How do I calculate my net worth?
The basic formula for calculating your net worth in order to determine if you qualify as an accredited investor is the same as it is in any other context. The key difference is that your primary residence is excluded. That applies to both the value of your home, as well as the mortgage on your home.
Your net worth is the sum of all of your assets (except your home) minus all of your liabilities (except your mortgage).
So, suppose your assets are worth a combined total of $1,000,000 and your liabilities are $760,000. Your net worth is $240,000 which does not meet the net worth standard to be an accredited investor. If, however, your total assets are $2,000,000 with $760,000 in liabilities then your net worth is $1,240,000 and you are an accredited investor.
Where Can I Learn More about Being an Accredited Investor?
You can learn more about the regulatory requirements and definitions at the Securities and Exchange website.
For detailed information about applying to become an accredited investor with a particular issuer contact that issuer directly.