How Long Does It Take to Get a Personal Loan?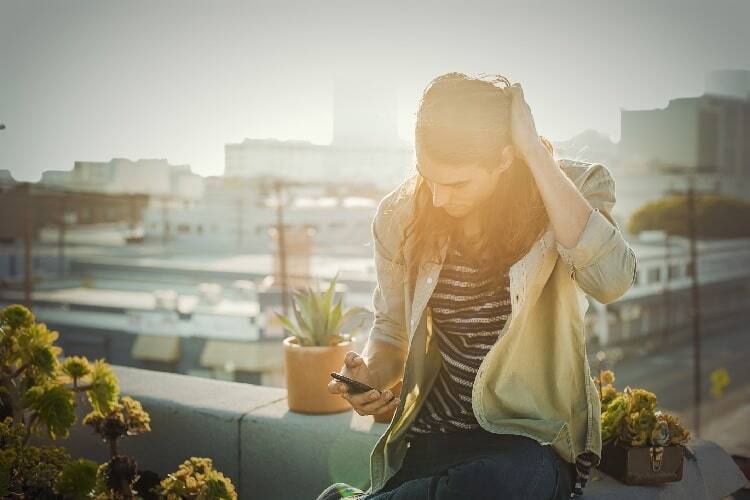 If you need to borrow money quickly, you have a few options. Fast personal loans minimize the time it takes from application to approval and funding. How long does it take to get a personal loan? That depends on the lender, the loan terms, and how prepared you are when you apply.
How Long Should It Take to Get a Loan?
Normal processing times for personal loans range from hours to weeks. Here are the factors that influence your personal loan turnaround time:
The source — online personal loans take less time in general.
Loan type — larger loans, secured loans, or education loans take longer.
Borrower preparation — Speed up your loan by having your data and documents ready.
The application takes only a few minutes if you're working with an online lender and have two years of address and employment history plus accurate income and banking information. Working in-person with a hand-written application at a brick-and-mortar bank or credit union can take much longer.
Peer-to-peer (P2P) lenders normally take about a week to process and fund an application.
Loan approval times also vary. Online personal loan providers use software that renders a decision in minutes, while old-school lenders rely on human underwriters to verify your income, debts, and other information. Note, however, that while apps offer preliminary approval right away, they must finalize your approval before funding. That can take a few days.
Funding the loan can take hours to days. The fastest funding occurs when the lender can electronically move the loan proceeds directly into your checking account.
Find the Best Personal Loan Rates
Finding the lender with the best personal loan to meet your needs is as simple as using our search tool. Compare personal loans and find the best rates being offered today.
Strategies for Faster Approval
If speed is a priority, you can control your destiny. Here are five ways to put money in your wallet faster.
Check with a bank you already use. If it has your income, debts, and credit information, it may be able to offer instant approval and transfer money to your account within hours.
Before applying with a lender, determine that it approves people with your credit profile and offers the loan amount and term you want. If you're unsure how much you need and what your payments will be, use a personal loan calculator to figure it out.
Get your information together and your documents in order before applying. Lenders may decline incomplete applications instead of making multiple requests for documents.
Only apply with faster providers. Unless a traditional bank or credit union has your information and commits to fast funding, your best option is an online lender or an app.
Consider the total time when comparing lenders. Some approve in minutes or hours but then take days to fund your loan.
This might seem like a lot of work. One way to minimize it is to work with a company like AmOne personal loans. You can apply with a single form and get matched with lenders that meet your requirements.
What Are Some Fast Lenders?
Here are some reputable lenders with a reputation for fast funding:
Upgrade delivers personal loans from $1,000 to $35,000. You can get a decision in one day but it normally takes up to four days for the company to fund your loan.
LightStream offers personal loans up to $100,000. Loan approval takes a day or two (add more time for self-employed applicants) and funds in one or two business days.
Marcus offers its entire process online and with no application fees. It takes about three days to get your money once you have final loan approval.
Prosper is a well-known P2P lending platform offering loans up to $35,000. It can take one to seven business days for your application review and one to three days to fund once you have final approval.
LendingPoint offers personal loans from $3,500 to $25,000. The company says it can do same-day approvals and fund as soon as one day after approval.
If speed is not your top consideration, you have a bit more leeway to shop for the lowest rate or best terms for your situation. Note that not all lenders approve loans for any purpose.
Does Where You Get the Loan Impact How Fast You Get It?
The biggest factor determining how quickly you get your money is the personal loan lender you choose. Note that while some categories of lender are in general faster than others, there is also a wide variety of funding and approval times within each category.
Online Lenders
Online direct lenders normally have the fastest process from start to finish. That's because you submit your information electronically and processing occurs automatically. A human usually reviews your documents before approving your loan for funding.
Peer-to-Peer Lender
P2P platforms are not lenders. They are intermediaries that underwrite your application while individual lenders fund your loan. This intermediate step can add processing time. However, they operate online, which can speed the process.
Banks and Credit Unions
Traditional banks and credit unions can take much longer to approve personal loans for new customers. These institutions offer a wide range of products and services and they examine potential clients carefully. Once you're in the door, however, they can offer almost instant approval and funding.
Why Your Loan Could Take Longer
Some issues can cause loan approval or funding to take longer. If you're self-employed, for instance, it's harder to verify your income. Or if your credit report is not accurate, underwriters have more to double-check. Sometimes, one document will trigger additional questions — for instance, if your bank statement is littered with bounced checks or contains a large deposit (possibly an undisclosed loan?) you'll have some explaining to do.
Finally, if you borrow to pay off a student loan or for education, federal law requires the lender to wait three days before funding your loan.
Frequently Asked Questions
Can I get a loan the same day?
Be very careful when looking for fast personal loans. Many online advertisements for "same-day personal loans" are actually ads for check advance loans, payday loans, title loans or pawn shop loans that come with punishing fees and average interest rates of over 400% per year.
Online personal loan providers often issue "same-day personal loan approval." However, they still have a human underwriter review your documents and information before they fund the loan. That's why you can get a same-day approval but it still takes a few days to get your money.
Other lenders offer "same-day funding" after approval. But they usually take longer to issue the approval because they do the finalizing (verification) before approving the loan. So it's very difficult to find a lender that approves and funds in one day.
How do I get my money?
Most of the time, lenders deposit your loan proceeds directly into your checking account. Some lenders, if you borrow for debt consolidation, pay your loan proceeds directly to your creditors. A few lenders offer alternative ways to receive your cash — some apps will open an account for you and deposit your proceeds into it. Others cut a check, allow you to pick up your loan proceeds in person at a brick-and-mortar location or deliver them on a prepaid debit card.
Will I pay a higher interest rate for a faster loan?
You might. The fastest legitimate personal loan experience would likely come from a traditional institution that you already bank with. That means no comparing rates to get the best personal loan interest rate possible. The other same-day options are mostly title loans and check advance schemes that are extremely expensive.
To get the fastest and cheapest loan available to you, compare offers from a handful of lenders with guidelines you can meet and timeframes that work for you and choose the best rate and terms. That's easier to do with a service like AmOne.