Smart Money Management: Finding the Perfect Checking Account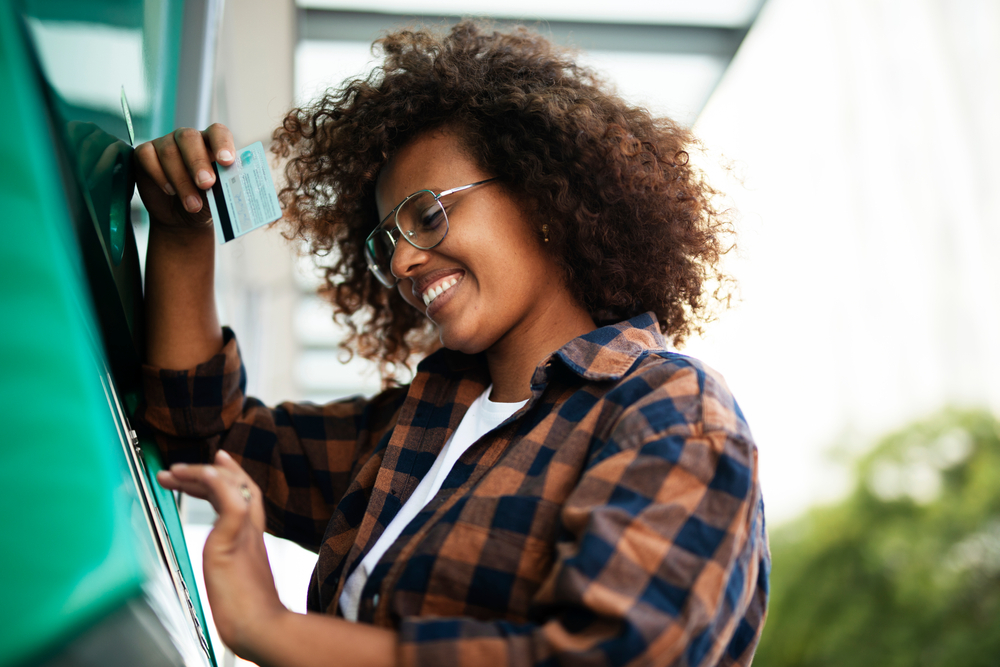 Opening a checking account at an FDIC-insured bank is your ticket to financial convenience.
Checking accounts typically provide you with a debit card, checks, and the ability to pay bills online. This means no more trips to the corner store to pay your utility bill using an expensive payment service provider.
There are many different kinds of checking accounts. We've created this guide to checking accounts to help you determine which type of account best fits your needs.
How Does a Checking Account Work?
A checking account is a basic financial tool that allows individuals to manage their day-to-day expenses and transactions easily.
It provides a safe place to deposit money, offers quick access through methods like checks and debit cards, and enables online bill payments.
Essentially, it serves as a financial hub for personal or business finances, making it a fundamental part of modern banking.
There are various types of checking accounts tailored to specific needs:
Traditional Checking: Standard accounts for general banking needs, offering basic services like check writing and online bill pay.
Premium Checking: These accounts provide additional benefits such as ATM fee reimbursements, financial counseling, and safe deposit box access. They are ideal for those with larger account balances.
Interest-Bearing Checking: These accounts offer modest interest on the account balance, making them suitable for individuals with significant funds.
Cash-Back & Rewards Checking: Reward account holders with cash, points, or perks for using their debit cards.
Student Checking: Designed for students, offering features like overdraft forgiveness and no monthly fees.
Business Checking: Ideal for small business owners and gig workers to manage business finances and accept card payments.
Second Chance Checking: For individuals with a negative banking history, providing a fresh start.
People should have a checking account for its convenience and essential functions. It enables easy money management and online transactions and can help build financial responsibility. Additionally, it offers security through FDIC insurance and ensures access to essential banking services. The type of checking account chosen should align with an individual's financial goals and lifestyle.
Find and Compare the Best Checking Accounts Online
Compare rates, fees, accessibility, customer service, and more. Find the best checking account for your needs.
7 Types of Checking Accounts
In addition to increased financial convenience, checking accounts are an excellent tool for money management. Choosing the "best" checking account depends on your needs. Some checking accounts waive monthly maintenance fees — who wants to give $10 to $15 per month to a bank? – while others offer premium services not available on standard accounts.
Let's take a closer look at seven of the most common types of checking accounts, the features offered, and whom they typically work best for.
Traditional Checking
Traditional checking is the standard checking account from most financial institutions.
Pros
A wide range of options for waiving monthly maintenance fees, as well as overdraft protection
You'll get a debit card, checks, and the ability to pay bills online with automatic account debiting
Cons
Typically, zero interest is offered
Overdraft fees can be high if you don't have overdraft protection
Limit on the number of transactions you can make each month
Best For
Consumers who need basic checking account services and keep modest account balances.
Premium Checking
Premium checking accounts work just like traditional accounts, but they usually offer a wide range of additional benefits unavailable to standard banking customers.
Pros
Perks may include free access to a safe deposit box, no-cost money orders, ATM fee reimbursement, and free financial counseling
You may be able to make unlimited transactions with no fees
Cons
You'll likely have to maintain a large account balance
Best For
Banking customers who maintain account balances in the high five-figure range and customers who often make substantial payments using their checking accounts.
Interest-Bearing Checking
With this type of checking account, your money earns a modest bit of interest each month.
Pros
Account balance earns you additional money
Accounts also may offer access to automatic payroll deductions, easy access through a mobile banking app, overdraft protection, and other services
It is possible to earn a higher interest rate as your account balance increases
Cons
Interest rates are usually relatively low, so interest earned doesn't impact your balance much
Account may have a threshold on the balance that can earn interest
It may have higher fees than other types of accounts, which could reduce account yield
Best For
Consumers with large account balances.
Cash-Back & Rewards
Who doesn't like earning money while spending it? Cash-back or rewards accounts give account holders points or cash back on most debit card purchases.
Pros
Earns a slight percentage on purchases through points, cash, airline miles, or similar perks
These accounts may not have any monthly fees
Cons
May need to meet minimum monthly purchase requirements to trigger benefits
May need to keep a minimum monthly balance
Potential cap on cash-back and other rewards
Best For
Frequent shoppers who prefer using their debit cards.
Student Checking
Commonly offered to new banking customers ages 13–25 who lack any banking history.
Pros
May include overdraft forgiveness, reimbursement for using out-of-network ATMs, free checks, and no monthly maintenance fees
Cons
Zero interest earned on account balances
May require an adult cosigner
The account may be converted to a traditional account after graduating
Best For
Younger students who are eager to establish a relationship with a bank or credit union and older students who want to manage their money responsibly.
Business Checking
Small business owners and people working in the gig economy should consider having a business checking account to manage better and track their business income and expenses.
Pros
Simplifies tax preparation and automated bookkeeping
Helps create a distinction with the IRS between hobby and business income
Allows you to accept credit or debit card payments
Cons
It may impose fees on an excessive number of transactions, such as deposits and withdrawals
Higher monthly fees
Best For
Gig workers, freelancers, and small business owners who want to avoid commingling business income with their personal finances.
Second Chance Checking
If you've ever had problems with a bank and it closed your account due to excessive overdrafts or a negative balance that went unpaid, this type of checking account may be your only option.
Pros
Offers a chance to start over with a clean slate
Cons
Account may require monthly fees, as well as maintaining a minimum account balance
It may not offer robust account services common with traditional checking accounts
Best For
Banking customers who can't open standard checking accounts due to adverse banking history.
9 Things to Consider When Choosing a Checking Account
It's easy to see many different types of checking accounts, all with their own unique set of benefits and potential drawbacks, but choosing a checking account that's right for your needs can be a complicated decision.
Here are nine things you should consider before opening a checking account.
Average Account Balance
Some checking accounts require you to maintain a certain minimum balance. If you always run on a shoestring budget, consider finding an account with no monthly minimum balance requirements. Alternatively, you can have a checking account with modest account balance requirements within your financial reach.
Banking Habits
Good banking habits are the cornerstone of financial wellness. Do you want to manage your money better, pay bills automatically, or tuck money away instead of having a lot of cash on hand? Your banking habits will help determine which type of checking account offers the best services for your needs.
Fees
Checking account fees vary significantly between financial institutions. Non-branch ATM fees may cost a few dollars, but insufficient funds and overdraft fees can be a big hit. Make you fully understand a bank's fee structure before opening a checking account. You also may have the ability to have monthly maintenance fees waived through direct deposit or automatic monthly transfers from your checking to your savings account.
Access
Availability can be a blessing and a drawback. Major national banks have ATMs on countless street corners, while small regional banks and credit unions only offer limited ATM access. This may prove beneficial if you are trying to save your money. Some people also prefer in-person banking, so having a bank with multiple nearby locations makes it easier to complete your banking tasks.
Technology
The ability to deposit checks with a few taps on your smartphone is incredibly convenient, as is online banking. If these features are essential to you, larger banks typically offer more robust mobile and online banking platforms than regional banks, yet the latter will still prove quite serviceable. Features such as bill pay, account notifications, and text alerts can also be helpful for your banking satisfaction.
Safety & Security
Your bank should be FDIC-insured, which means you have guaranteed account protection up to $250,000. Features such as multi-factor authentication, fraud alerts, message encryption, and other security measures are common at most banks to protect online account access.
Interest Rates
Most interest-bearing checking accounts offer nominal returns; however, regional credit unions and online banks may offer better interest rates. Make sure you compare potential fees against returns to weigh the viability of an interest checking account.
Perks and Incentives
Banks may offer a range of sign-up perks, including free checks or a cash bonus for using your debit card to make a certain number of purchases in a set time frame.
Customer Service
There will undoubtedly come a time when you need to call your bank to discuss a financial matter. Whether you need to order new checks, cancel a check, apply for a loan, or inquire about another issue, you won't want to sit on hold for 10 to 15 minutes just to reach an overseas support agent. Personal, immediate, and friendly customer service goes a long way toward having a favorable banking experience.
Frequently Asked Questions (FAQ)
Will my account come with online and mobile banking access?
Banking is a highly competitive industry. Online access and mobile banking are standard features for even small regional banks.
Is my money protected?
Opening an account at a bank insured by the Federal Deposit Insurance Corporation (FDIC) provides deposit insurance up to $250,000.
When are the deposited funds available for me to use?
Cash deposits (in person and through ATMs) are typically available instantly. Paychecks and mobile deposits may be available in at least one business day.