7 Ways Retirees Can Profit From Downsizing
Our articles, research studies, tools, and reviews maintain strict
editorial integrity;
however, we may be compensated when you click on or are approved for offers from our partners.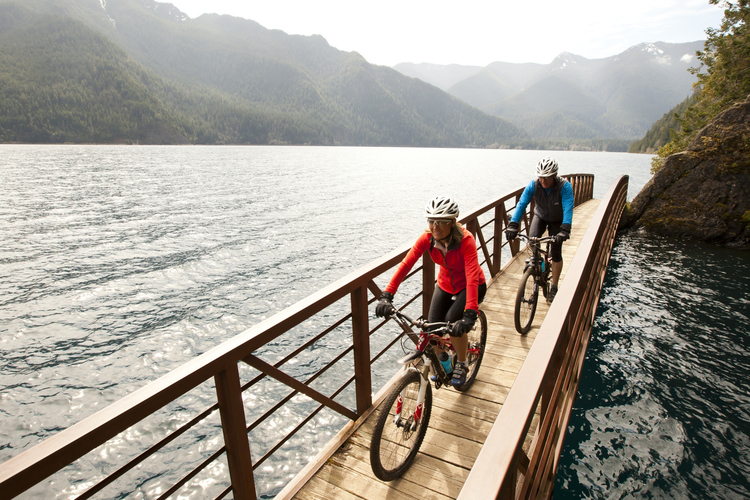 Your instinct may be to view downsizing your home in retirement as a necessary evil, but it may actually be an opportunity in disguise.
If you bought your house decades ago, you probably had a very different lifestyle than you do now. Paying for all that extra space can put an unnecessary strain on your retirement income. Why be saddled with the expense of a property that doesn't fit your needs anymore?
Downsizing, on the other hand, may improve your financial situation and help you avoid depleting your savings account in the long run. Preserving your wealth in retirement is one of the main reasons for downsizing, but there are other important benefits of downsizing to consider as well.
Downsizing your home for retirement
To be clear, downsizing in retirement doesn't mean moving into a senior-living center or long-term care facility. It's about finding a place that better suits your current needs as opposed to the needs you had 25 years ago. There are a lot of possibilities — an apartment, condo or smaller house. Here are some other good reasons for downsizing:
Unlock equity in your home
Your home may be your biggest asset, but its value may be under-utilized if you're living in a house that is larger than you need. Selling your home is one way to unlock the equity you have built up and make it available for use.
Lower your utility bills
The larger your property, the larger your utility bills are likely to be. This is an ongoing expense you could reduce by downsizing.
Avoid health/safety emergencies
As people get older and start to have trouble getting around, their homes may pose risks to them in the form of steep stairs, slippery bathroom surfaces, etc. These risks are exacerbated if you live far away from emergency help. Moving to a property that is easier to navigate and closer to medical aid could help keep you safe.
Reduce property taxes
Property taxes are generally assessed as a percentage of the property's value. Move to a less expensive home and you can reduce this ongoing expense.
Save on routine travel
When you bought your house, you may have focused on how close it was to things like schools and your job. Once the kids leave home and you retire, a more convenient location would be one close to shopping and services you routinely need.
Cut down on repairs/maintenance
Any homeowner knows that property comes with regular needs for repairs and maintenance. Cut the size of your property and you can cut the number of bills. Switch from owning to renting and you can avoid most of these expenses altogether.
Pay for fewer services
It may be a lawn service, house-cleaning, or perhaps something else, but, if you are regularly paying for help keeping up with your property, this is another way you can save money by downsizing.
Thinking to relocate after downsizing? See the full list: Which states pay the most federal taxes?
When is the right time to downsize?
Aside from the decision whether to downsize, another tough call is when to do it.
Many homeowners hold out for as long as possible and only make the move when forced into it by physical decline or financial distress. However, doing it earlier and on your own terms might help preserve your physical and financial health.
Financially, it is always best to look ahead and make decisions when they have the most chance to have a positive impact. A full-sized house can represent an unsustainable strain on your finances. If you pour a lot of your retirement savings into keeping up a home before you decide to sell out, there is no getting those savings back.
Conserving your assets in retirement is always an exercise in uncertainty because you don't know how long you will live or what expenses you will incur. So the best strategy is to look for ways to control spending before you are forced to. This allows you to remain constructively invested longer and make less drastic choices about your budget.
Therefore, a good time to first consider downsizing is when you are approaching retirement and trying to figure out if you have enough money to retire. When you are trying to work out your financial future on a retirement calculator, it helps to know if you can anticipate spending less on housing at some point in the future.
Downsizing does not have to mean losing the great memories you associate with living in your house. It just means preserving those memories through photographs and by sharing stories with friends and family, rather by than continuing to pay for space you no longer need.
More resources for reducing your tax burden:
9 savings accounts with sweet tax breaks
More resources for retirement planning:
Checklist: How to manage your money better
More resources for credit card holders:
Calculator — Should I switch to a lower-interest credit card?
Want to compare credit cards? Read up on different types of credit cards: Credit card essentials
What to do when banks raise rates
More resources for bank depositors:
Want a consistently competitive bank? Read America's Best Rates survey of the top ten
Shopping for the best CD rates? Use our CD rate finder tool
Ready to work on your savings goals? Try the savings goal calculator
Emergency funds: Why opening multiple money market accounts is a smart move