Smart Money Moves to Make in 2023: Savings, CDs, & Investing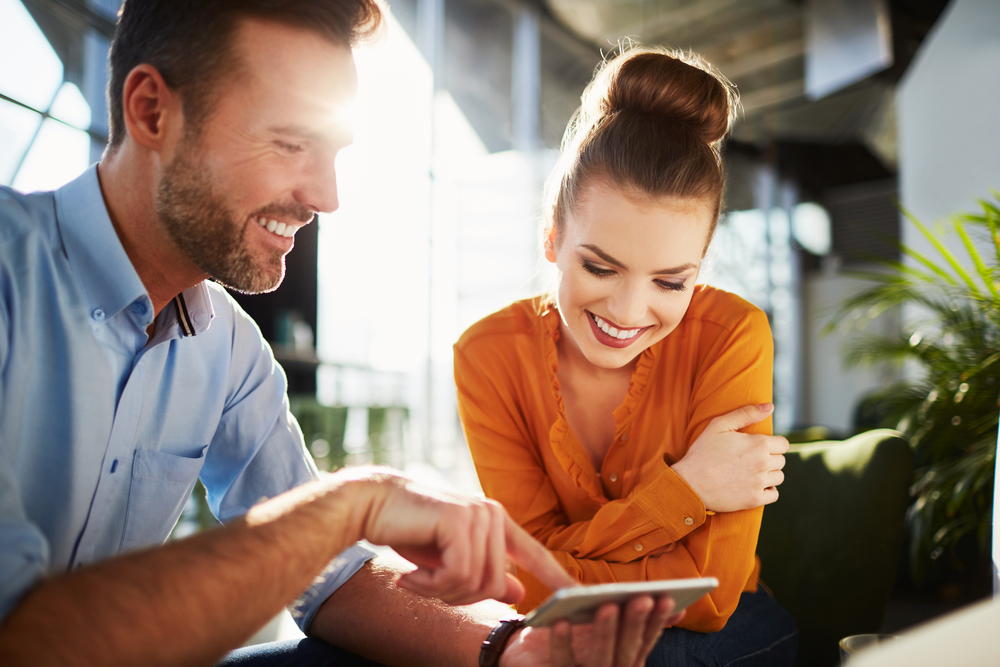 The start of a new year is the perfect time to improve your money habits and try out some of the hottest new money management products on the market.
With a better handle on your finances, you can meet (or even exceed) your short and long-term goals.
Whether you'd like to pay off debt, come up with a down payment for a house, fund your child's college, or simply go on vacation, a new year is a great time for a fresh financial start.
Find the Best Savings Account
If you haven't checked savings interest rates lately, you'll want to take a look. Some online banks are paying interest rates of over 3%. If you're still keeping your money in a savings account that earns less than 1% APY, make it a point in 2023 to make more money from your money.
The best savings accounts make it easy and convenient to save your hard-earned money and pay you the best interest rates.
While you can keep all your money in a checking account, doing so will make it difficult to keep track of and prioritize saving.
With a savings account (or a couple of them), you'll be able to focus on savings.
As you shop around for a savings account, it's important to consider interest rates and annual percentage yields (APYs). The interest rate is the percentage of your deposited funds that the financial institution will pay you over a year.
The APY includes the interest rate plus any compound interest you may earn. It's in your best interest to look for savings accounts with higher APYs so you can grow your money faster.
Typically, online banks offer more competitive APYs than their brick-and-mortar counterparts.
Some savings accounts come with extra perks like minimal to no fees, low minimum balance requirements, built-in savings tools, and automatic deposits.
A few examples of solid savings accounts include:
CIT Savings Connect
With the CIT Savings Connect account, you can enjoy interest rate increases for qualifying deposits as well as a low minimum balance requirement. The baseline APY offered by CIT for its savings account is competitive.
Bread Savings
Bread Savings, formerly known as Comenity Bank, comes with a handy mobile app, no monthly fees, and a low minimum opening balance. Bread also offers a savings account APY that is well above the national average.
Compare savings account rates, terms, fees, and more. 
Get Involved With Investing
Investing can seem like an overwhelming endeavor, especially if you're new to it. That's where investment apps come in.
If you're ready to grow your wealth through investing, these apps can simplify the process and eliminate the need to work with a broker or advisor. Depending on the app, you may be able to invest with spare change or a bit of cash.
While every investing app is unique, most of them require you to connect to a bank account or other payment source and decide what you'd like to invest in. Some apps even come with online brokers to take the responsibility of choosing and tracking your investments off your plate.
Before you open an investment account with an app, be prepared to share your legal name, address, phone number, email address, birthdate, and Social Security number. You might also be asked to upload an ID, like a driver's license or passport.
If you'd like to try an investment app, here are some options to consider.
Acorns
Acorns is a robo-advisor that uses ETFs to choose your investments for you. Through roundups, you can invest in pocket change.
Acorns offers a personal and family plan so you can choose the ideal one for your situation.
Betterment
Betterment also uses ETFs to help you succeed. Once you take a short quiz, the app will design a portfolio on your behalf.
You'll pay an annual fee that will be a percentage of your balance.
Explore online investing, compare rates, and learn more about investing apps.
Try a Certificate of Deposit
A certificate of deposit pays a fixed interest rate for a set period of time.
Unlike traditional savings accounts, CDs require you to keep your money in them for a set term of a few months to several years. In exchange, you'll often receive a fixed interest rate that will stay the same.
If you park your funds in the CD until it matures, you'll benefit from guaranteed returns.
Here's how a CD works:
You agree to put a certain amount of money into a CD account upfront.
After your term is up, you get all your money back plus any interest you earned.
If you withdraw funds before the maturity date, you may be on the hook for an early withdrawal penalty.
What to Know About CDs
Before you commit to a CD, make sure you know its term or length, interest rate, and whether there is an early withdrawal penalty.
Be sure to choose a term that aligns with your future cash flow needs. If you're saving for a house you plan to buy in two years, for example, a shorter term makes the most sense.
You can also try CD ladder where you buy a series of CDs with different maturity dates. This strategy can give you cash at regular intervals. It's worth considering if you don't want to tie up all your money in one CD.
Here are a few CDs accounts you may want to explore:
Bread
Bread, formerly known as Comenity Bank, offers higher-than-average rates, a variety of maturity dates, and a robust mobile app. Bread consistently offers some of the higher rates out there, and it also offers savings accounts with competitive rates as well.
Brio Direct
Brio Direct's shorter-term CDs come with great interest rates plus low minimum deposit requirements and live customer service. Brio Direct offers a useful, intuitive mobile app that can help you track your finances.
See which banks offer the best CDs, compare rates, and get the terms that work for you.
Consider Money Market Accounts
A money market account is a lot like a savings account. However, it differs in that it also offers a debit card and check-writing capability to make withdrawals.
If you're looking for a place to park your emergency fund or store funds in between investments, a money market account can be a good option.
Just like online savings accounts, money market accounts usually earn higher yields. The caveat with them is that you may only be able to make six withdrawals per month.
If you exceed this limit, you might pay an early withdrawal fee.
In addition, most money market accounts require a minimum to start and maintain.
Fortunately, you can use these restrictions to improve your finances.
Limited withdrawals may encourage you to save your money and let your balance grow. If you're interested in a money market account, here are some options to consider.
Axos Money Market
The Axos money market account comes with no minimum balance requirement or monthly fees.
First Internet Money Market
With the First Internet money market account, you can enjoy a competitive APY and handy mobile app.
See how money market accounts stack up and compare.
Try a Cash Management Account
A cash management account can be a good alternative to a traditional checking or savings account, especially if you'd like to deposit a large sum of cash.
Offered by brokerages and robo-advisors, cash management accounts keep your money safe while earning high interest.
These accounts are known for perks like higher FDIC insurance limits plus banking services, such as direct deposit, online bill pay, access to third-party payment sites, and fee-free ATMs. You can think of them as hybrids between checking and savings accounts.
If you shop for a cash management account, make sure you choose one that makes it easy to access your money and doesn't charge costly monthly maintenance fees or require a high opening deposit.
Here are some cash management accounts to keep on your radar.
Wealthfront
You can open a Wealthfront cash management account with as little as $1 and lock in a competitive interest rate and no fees.
Aspiration Spend & Save
Aspiration Spend & Save has a focus on environmental sustainability and offers cash back when you spend at certain retailers.
Money Resolutions Dos and Don'ts for 2023
As you pursue your money resolutions this new year, consider these dos and don'ts.
Do Be Patient and Persistent
You won't meet your resolutions overnight. It may take months or even a few years so it's important to be patient and persist, even when you feel like giving up.
Once you check one resolution off your list, you'll be motivated to tackle the rest.
Do Customize Your Resolutions
Your resolutions should cater to what's important to you and your family.
This may be a new house or car, college, retirement, home improvements, an emergency fund, or vacations.
Remember your resolutions may be different from your friend's or family member's resolutions.
Do Write Down Your Resolutions
Jot down your resolutions. Then, hang them up somewhere you'll always see them, like your fridge or mirror.
This way you'll never forget what they are and receive daily reminders to continue working toward them.
Don't Procrastinate
The sooner you focus on your resolutions, the sooner you'll be able to meet your goals. Procrastination can deter you from success. Ideally, you'd take steps toward your resolutions as soon as you make them.
Don't Get Discouraged
There's a good chance you'll encounter a hiccup or two along the way. Work through any obstacles you face. Realize that they'll make you appreciate your successes that much more.
Bottom Line
You can change your financial outlook at any time during the year, but sometimes the beginning of a new year feels like a clean slate and a chance to make changes in every aspect of your life, including your finances.
You don't have to make too many choices at once if you find that prospect overwhelming. Starting simple, with a savings account, and then branching out into CDs and investments, could be a great way to to end the year on a much better financial note than when the year started.
Frequently Asked Questions
What are some examples of money resolutions?
You might want to save for a down payment on a house or car, remodel your kitchen, boost your retirement savings, or build up an emergency fund.
What types of products and accounts can I use to keep me on track?
Investment apps, savings accounts, certificates of deposit, money market accounts, and cash management apps are all good places to start.
When should I start working on my money resolutions?
It's wise to begin your money resolution journey as soon as possible as putting it off can prevent you from meeting your goals.