Guide to Finances for Nontraditional Students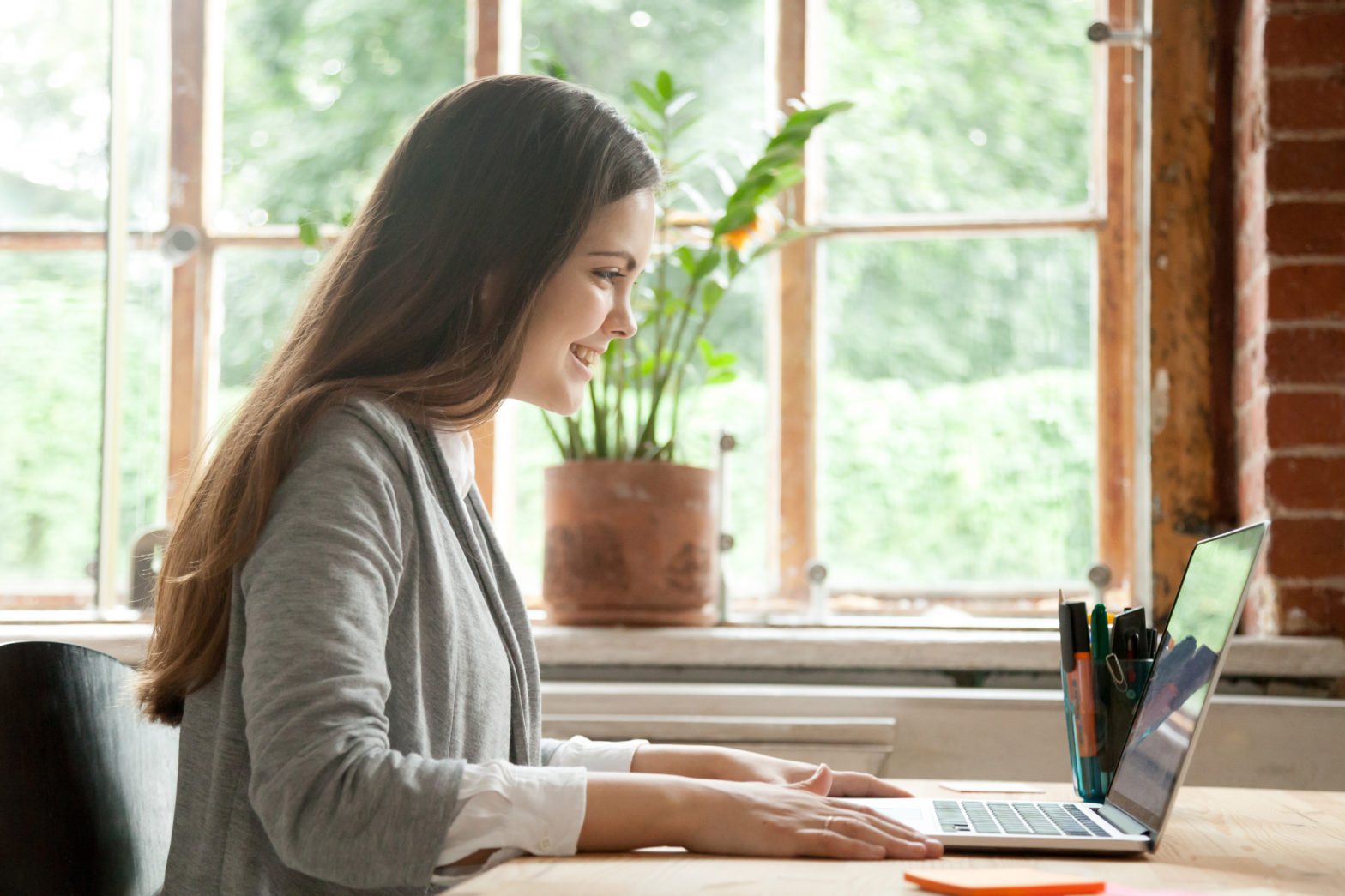 Head to a typical college campus, and you're likely to see plenty of young adults fresh out of high school. However, they aren't the only ones preparing for a new career.
About a quarter of students enrolled in public, four-year colleges were between the ages of 25 and 34 in 2019, according to the National Center for Education Statistics. Another 16% were older than age 35. These percentages were even higher for private institutions.
Older students and other nontraditional degree-seekers have special considerations that younger students often don't. They may be managing their own money, returning to school after an absence, or juggling other obligations such as children or a job.
This guide is written specifically for these students in mind. If you are a nontraditional student, keep reading for tips to help you successfully manage your money while pursuing higher education.
Who Is Considered a Nontraditional Student?
Typically, nontraditional students are those that fall into one of the following categories:
Students who delayed enrollment and did not enter college immediately after high school.
Students enrolled on a part-time basis.
Students who work 35 hours a week or more.
Students who are financially independent for purposes of applying for financial aid.
Students who have dependents other than a spouse.
Students who are single parents.
Students who have a GED instead of a traditional high school diploma.
Which Banks Have the Best Savings Account Rates?
Finding the bank with the best savings account to meet your needs is as simple as using our search tool. Try it now and find your high-interest savings account.
Select the Right Bank Accounts
When you're trying to be smart about your college finances, you don't want your money siphoned away by excessive and unnecessary bank fees. Pay attention to where you are banking and how you are managing your money.
Why it matters
The average monthly maintenance fee for a checking account was $13.95 per month during the first half of 2021. Banks also charge overdraft fees, ATM fees, and, in some cases, a fee just for transferring money between accounts. All that money could be put to better use when you're a college student.
How to do it
Look for a bank that offers student checking accounts. These typically have lower fees and may come with discounts on checks or other services. If you can't find a student checking account, credit unions often have inexpensive options, as do the newest generation of online banking apps.
Boost your efforts
MoneyRates has a list of the best checking accounts that makes it easy to compare options and find fee-free accounts.
If you have a mortgage or loan at a specific institution, that could make you eligible for free checking.
Some banks offer welcome bonuses when you open a new account and deposit a certain amount.
Compare checking accounts and find the one that works best for you.
Select the Right School
Your success as a college student starts by picking the right school. You have plenty of choices — from community colleges to online colleges — but they won't all be right for your situation.
Why it matters
Nontraditional students aren't just older. They may have families and jobs which could result in them taking classes in the evening, studying on a part-time basis, or looking for online or hybrid class options. However, not all schools are equipped to meet these needs.
How to do it
Start by identifying what you need from your education program. Will you study online or in person? Can you go to classes full-time during the day or do you need more flexibility?
Then, identify schools that meet your criteria. If you plan to attend in person, consider whether the school's location is convenient to your home and work. Ask if there is an office that works specifically with nontraditional students and meet with them to see what sort of support and resources they provide. Finally, ensure that part-time enrollment is offered if that's what your schedule requires.
Boost your efforts
If you have young children, see if there is on-campus child care available to students.
Check if meal plans are available to off-campus students and how the pricing compares to buying your own meals.
Some schools have on-campus apartments for nontraditional students and families which may be a more affordable housing option.
Apply for Federal Financial Aid
Once you know where you'll be going to school, it's time to figure out how to pay for it. Most people need financial aid, and your first stop should be the federal government.
Why it matters
The average cost of college tuition and fees for the 2021-2022 school year range from $10,338 for in-state students at public, four-year colleges to $38,185 for private institutions. That's according to data analyzed by U.S. News & World Report for its college rankings. Most people don't have that much extra in their budget so financial aid is essential.
How to do it
The federal government makes it relatively easy to apply for financial aid. To do so, you need to complete the Free Application for Federal Student Aid, more commonly known as the FAFSA. This application will determine eligibility for federal grants and loans.
Even if you don't plan to take out loans, you should still fill out the FAFSA. Many schools use it when making their financial awards.
Boost your efforts
Pay interest on student loans while in school.
Use loans only for tuition and essentials.
If available, manage your account online to easily track how much you've borrowed.
Apply for Scholarships
The government isn't the only place to get funds to pay for college. There are also countless scholarship opportunities available from schools and private organizations.
Why it matters
College students who take out loans borrow, on average, nearly $30,000, U.S. News & World Report says. Having that much debt could be a financial strain, even with a good job after college. However, scholarships can reduce your need to take out loans.
How to do it
Start by talking to your school's financial aid office. They should be able to tell you what, if any, scholarships are available through the college. Some institutions may have awards specifically for nontraditional students.
You can also search online for scholarships. In addition to general awards and those for specific degree programs, be sure to look for scholarship programs reserved for nontraditional students.
Boost your efforts
Even if a scholarship award is small, apply if you're eligible. Every little bit helps.
Organizations you belong to may have scholarships available to members.
Beware of scammers. Any scholarship requiring a processing or redemption fee isn't legitimate.
Claim Tax Breaks
Paying tuition and fees can save you money at tax time. There are currently two tax credits available to college students: the American Opportunity Tax Credit and the Lifetime Learning Credit.
Why it matters
Federal tax credits provide a dollar-for-dollar reduction in the amount you owe in taxes. What's more, up to $1,000 of the American Opportunity Credit is refundable, meaning you could get a check from the government even if you don't owe any taxes.
How to do it
Taxpayers have the option of claiming one of the two credits on their federal tax return. Students who are in their first four years of undergraduate studies will get the most benefit from the American Opportunity Credit, which is worth up to $2,500 per year. The Lifetime Learning Credit is worth up to $2,000 per year and can be claimed by anyone with higher education expenses.
There are income limits and other criteria that must be met to claim the credits. More information is available on the IRS website, or you can consult with your tax preparer for details.
Boost your efforts
Even if you don't owe taxes, file a return to see if you might be eligible for refundable tax credits such as the American Opportunity Credit.
You don't need to be enrolled in a degree program to claim the Lifetime Learning Credit. Continuing education expenses may be eligible as well.
After graduation, you may be able to deduct the interest you pay on student loans.
Take Advantage of College Perks
When you are trying to pay for college, every little bit of savings can help. Don't overlook the many perks and benefits offered to college students by businesses.
Why it matters
Small everyday expenses can quickly add up to take a bite out of your budget. However, many companies offer incentives to students — obviously hoping that they will become customers for life. These perks aren't just for traditional students. As a nontraditional student, you are likely eligible too.
How to do it
As long as you have a .edu email address, you can get all sorts of benefits from discounts on cell phone service to free software.
For instance, you can Prime Student from Amazon free for six months. That comes with not only free two-day shipping for eligible Amazon purchases but also discounts on streaming services, travel, and food delivery.
Search online for student discounts and perks, and you may be surprised at just how many benefits you find.
Boost Your Efforts
If your campus has a fitness center, use that instead of paying for a gym membership.
Your school library may have a certain number of textbooks available to use free of charge.
Ask your insurance company if they offer a student discount.
Put Your Job to Work
If you'll be working while you go back to school, your employer can be a valuable ally. Many companies are supportive of students who are seeking to improve their skills and knowledge.
Why it matters
Nearly half of all employers offer some type of tuition assistance, according to the Society for Human Resource Management's 2020 Employee Benefits report. And yet, fewer than 10% of employees use these benefits annually.
How to do it
Talk to your human resources office to see what, if any, tuition assistance is available. Amazon, Target, Walmart, and Starbucks are among the major companies offering this benefit. However, smaller businesses may have this perk as well. Some companies may not pay tuition but will help cover student loan interest instead.
Boost your efforts
1. If you're a jobseeker and college is in your future, prioritize employers offering tuition assistance.
2. Some businesses also have scholarship programs for employees.
3. At a few schools, your work experience may qualify you for college credit.
Frequently Asked Questions (FAQs)
What schools are best for nontraditional students?
Nontraditional students are a diverse group so no one school will meet their needs. Those looking for affordability and career training may find a community college is best while a public four-year college will usually be most affordable for those seeking a bachelor's degree. If flexibility is top-of-mind, then private, online schools often let students complete coursework on their own schedule.
What are the advantages and disadvantages of being a nontraditional student?
Nontraditional students often have more life experience which can help them home in on what they want out of their education. The maturity that comes with age and experience can also help them better weather the stresses of being a student.
Disadvantages of being a nontraditional student include potential difficulty relating to younger classmates and juggling life responsibilities with study and class time.
Additional Resources
American Association for Adult and Continuing Education (AAACE)
This association works to promote resources, research, and support related to nontraditional students. It also offers several scholarships specifically for nontraditional students.
Consumer Financial Protection Bureau
A federal agency, the Consumer Financial Protection Bureau mediates complaints about financial services and also provides information on a variety of topics – including paying for college.
Found within the U.S. Department of Education, the Office of Federal Student Aid provides information about federal loan and grant programs, a link to the FAFSA, and checklists to ensure you are ready academically and financially for college.
If you're a veteran, military member, or eligible family member, you can use this tool, offered by the U.S. Department of Veterans Affairs, to see how your benefits can help you pay for tuition and expenses at various schools.
A major provider of student loans, Sallie Mae offers clear, easy-to-understand information about the loan process. Their website also has an extensive college planning section covering scholarships, savings tips, and a college planning calculator.
University of Minnesota Extension
Although geared toward parents, the University of Minnesota Extension has a personal finance section on its website that provides suggestions about paying for college that nontraditional students may find useful as well.