How Many Bank Accounts Should I Have?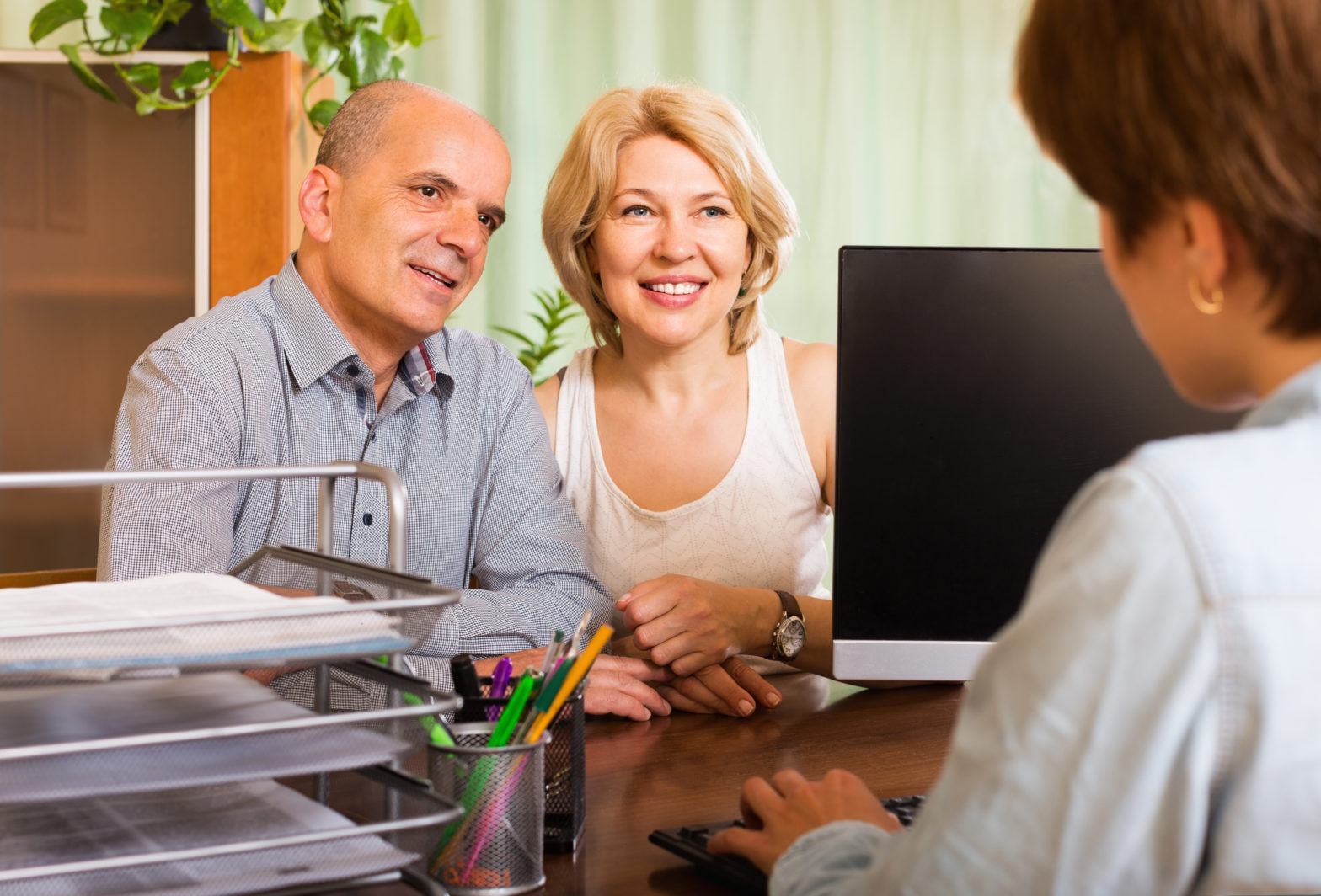 Unless you enjoy bookkeeping, you may prefer the simplicity of balancing a single bank account every month.
But it's a bit like trying to get through life with a single pair of shoes.
Chances are you'll find it won't meet your needs for all occasions and circumstances.
It may be necessary to have more than one bank account to best meet the needs of even fairly simple household finances.
This article will look at the issues involved in having multiple bank accounts, including:
Why you may need multiple bank accounts
The roles of checking vs. savings accounts and others
Finding the best of each type of account
Managing multiple accounts
How Many Bank Accounts Should I Have?
People seem to acquire multiple bank accounts as their finances become more complex, and it's natural to question how many bank accounts you really need.
As long as you have a purpose in mind for each account, it shouldn't be a problem having an assortment of bank accounts. In fact, it's almost inevitable for many people.
Assess how many bank accounts you need
Consider these four factors as you think through the issue:
1.The right tool for the job
Bank accounts are financial tools. They're designed to accomplish different things. You probably need a checking account for frequent transactions like paying bills and withdrawing cash.
On top of that, you should have a separate account to accumulate savings.
If you want to maximize the interest you earn, you could open a certificate of deposit (CD) account or multiple accounts if you want to set up a CD ladder.
2.Keeping business and personal expenses separate
If you run your own business, or have regular business expenses, it makes sense to separate your business accounts from your personal accounts.
This can make deducting expenses easier at tax time and can help make it easier to evaluate the performance of your business activities.
3.Individual spouse accounts
Married couples share a lot with each other, but that doesn't have to mean joint bank accounts.
Retirement accounts like IRAs are designed to have individual owners, so those need to be separate.
As for more day-to-day banking, it might be easier to keep track of your balances and transactions if you and your spouse have separate checking accounts.
4.Managing FDIC insurance coverage
Here's a nice problem to have: You've accumulated so much savings that your bank account exceeds the $250,000 FDIC insurance maximum.
Since this ceiling applies to each account holder at a given bank, you can insure larger amounts of deposits if you spread your money among multiple banks.
Compare the Best Online Checking Accounts
Use our tool to find the best checking accounts with low or no fees. Some even earn interest.
How to Know Which Bank Accounts You Need
Picking the right tool for the job comes down to understanding what purpose each different account serves. There are a lot of options, but these descriptions can help you navigate your choices:
Checking accounts – for frequent transactions
A checking account is the first type of bank account you're likely to get as an adult. It's a place to put your paycheck and pay your bills. It allows easy access to your money.
Main checking account features
The main thing about checking accounts is that they are designed for frequent transactions. Your pay comes in. You pay bills. You buy things. You withdraw cash. All of these tasks can readily be handled by a checking account.
Many of these tasks can be automated. You can arrange to have your paycheck directly deposited, and automatic bill-pay can make sure you keep up with regular expenses without having to write checks continually.
Managing checking account fees
Many times, though, convenience comes at a cost. Most checking accounts charge a monthly maintenance fee, and there are additional fees for things like overdrafts and ATM usage.
Depending on how you use your account, these fees could amount to hundreds of dollars a year. However, there are ways you can avoid the monthly maintenance fee:
Online checking accounts generally do not charge monthly maintenance fees.
Balance waivers are a common way you can qualify to have fees waived if you maintain a large enough balance.
Although many checking accounts pay some interest, fees are so large that they should be the primary factor you consider when choosing a checking account. For most customers, the size of these fees easily outweighs the amount of interest you could earn.
Consumer tips: picking the best checking accounts
Compare checking account offers from different banks or credit unions
Consider only accounts backed by FDIC or NCUA insurance
Consider online banks for best terms and greatest access
Look for accounts with no monthly maintenance fee
Make sure you meet minimum account requirements
Check that the ATM network meets your needs
The Latest MoneyRates Update on Bank Fees
Money market accounts/savings accounts – for safety and interest
Money market and savings accounts perform similar functions to each other. They are not intended for frequent transactions (monthly limits often apply). Instead, their role is to keep your money safe and earning interest.
Money market and savings accounts pay similar interest rates, so it is worth comparing them to each other when choosing an account.
The term "money market" refers to the type of short-term securities banks invest in to generate the interest for these accounts. Since the bank insures the principal in these accounts and sets the interest rate, the nature of the underlying investments does not directly impact you.
Money market rates and savings account rates are subject to change at any time, so you don't know in advance how much interest you will earn over the course of a year. Frequent rate changes mean that you should regularly check the account to make sure it is still offering a competitive rate of interest.
Consumer tips: picking the best money market/savings accounts
Limit your search to accounts backed by NCUA or FDIC insurance
Consider both money market and savings accounts because they perform similar functions
Narrow your search to accounts with minimum requirements you can meet
Compare money market and savings account rates
Since rates can change at any time, watch for banks that are consistently among the rate leaders
Avoid accounts with a monthly maintenance fee
Improve your chances of finding a competitive rate by looking at online banks
Certificates of deposit (CDs) – for higher, predictable yields
If you want more rate stability than you can get from a money market or savings account, you should consider a certificate of deposit, more commonly known as a CD.
CDs are set for a prescribed length of time, known as a term. CD terms can be as short as one month or as long as several years.
Committing to a longer CD term has two advantages:
The best CD rates are generally found on long-term CDs.
Locking in a CD rate gives you a predictable return on your money over the term of the CD.
As with savings and money market accounts, CD rates vary greatly from bank to bank. So it is critical to shop around before you make your choice.
Besides comparing rates, you should also consider the early withdrawal penalty when choosing a CD. This is a penalty for taking money out of the account before the CD's term is up.
Consumer tips: picking the best CD accounts
Decide on the right CD term length, based on your needs
Compare CD rates for that term length
Consider online accounts for better chances of finding higher rates
Make sure you choose an account covered by FDIC or NCUA insurance
If you find two accounts with similar rates, look for the smaller early withdrawal penalty as a tie-breaker
Individual Retirement Arrangements (IRAs) – for tax-advantaged savings
An individual retirement arrangement (IRA) is a tax-advantaged retirement plan. You can put a variety of investments in an IRA, including bank products like savings accounts, money market accounts and CDs.
There are two main types of IRAs:
Traditional IRAs allow you to deduct contributions to the account from your taxable income. You don't pay tax on this money until it is withdrawn after you reach retirement age.
Roth IRAs don't offer a tax deduction on contributions but allow you to take money out tax-free once you reach retirement age.
Both forms of IRA allow investment gains and income to accumulate tax-free in the account. The downside is that until you reach age 59 ½, withdrawals from these accounts are limited. Taking money out before then may subject you to ordinary income taxes and a 10% penalty.
Because of their special tax characteristics, money in IRAs can't be mixed with ordinary taxable money. So an IRA requires that you have a separate account.
Consumer tips for finding the best IRA accounts
When using deposit products, make sure they are covered by FDIC or NCUA deposit insurance
Compare rates specific to IRA accounts – these may differ from rates for ordinary deposit accounts
Check for IRA trustee fees
Consider online banks for better rates, especially since short-term service needs should be minimal
Favor institutions with wide product ranges, so you can change investments without having to transfer your IRA
How Many Bank Accounts Should I Have?
With all these choices, what's the right number of bank accounts?
Well, since they all play different roles, you might find yourself with a distinct need for four or five different accounts. For example, you might have:
a checking account to handle routine payments
a savings or money market account to keep money on hand for emergencies
a CD for future needs
an IRA account for retirement savings.
Another factor creating a need for multiple accounts is the FDIC insurance limit.
Your bank deposits are insured up to $250,000 per depositor per institution (or $500,000 for joint accounts). If you have multiple accounts at a bank, they are all added together for the purpose of this insurance limit.
So, if you have more than $250,000, you may want to spread your money across different banks so you have no more than $250,000 at any one bank. This way all of your deposits can be covered.
Is It Bad to Have Multiple Bank Accounts?
While there are legitimate needs for having multiple bank accounts, it is possible to have too much of a good thing.
All accounts should be checked regularly for changes to rates and fees and to make sure no unauthorized transactions are occurring.
You should keep your own records of transactions and regularly balance your records against the bank's statement.
If you reach a point where you can't keep up with monitoring all your bank accounts, it may be a sign you have too many. See if there is any overlap between how you use some of these accounts so you can combine them. Just make sure that, in doing so, you don't exceed the FDIC insurance limit.
Opening Multiple Money Market Accounts is a Smart Move
Should Multiple Bank Accounts Mean Multiple Banks?
It can be convenient having all your accounts at one bank. Your statements come from the same source. There's one phone number to cal for all your customer-service needs. Having a single login for all your online accounts can make managing your accounts easier.
Having your accounts at the same bank can also facilitate balance transfers between accounts. Plus, a higher total balance may qualify you for fee waivers or other perks.
On the other hand, staying within FDIC insurance limits may require you to spread your money across multiple banks.
Another reason to work with multiple banks is that different institutions are good at different things. A bank that offers a free checking account may not necessarily be the one with the best CD rates. Working with multiple banks can be a way to get the best of each type of account.
Better ways to shop for a bank
How to Manage Multiple Bank Accounts
As noted earlier, you should regularly monitor your bank accounts. You should also keep records for tax purposes in case there are future questions about transactions.
So, you should develop a routine for regularly checking each account. Also keep separate records for each account.
If you handle some of this monitoring and record-keeping online, be sure to keep your passwords well-hidden and make them hard for anyone else to guess. Also, avoid accessing financial accounts on public networks.
Keep up with managing your various bank accounts and you should find it can help ensure each one is serving the purpose it is designed for, and that your money is available when you need it.