Guide to Online Banking: How to Find the Best Online Bank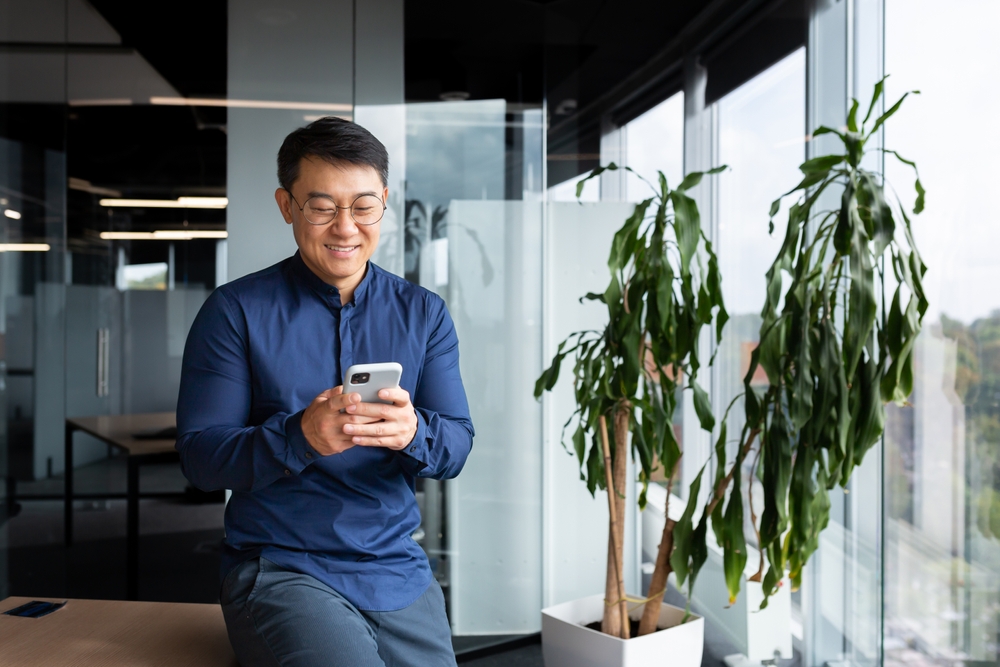 Long before it became possible to manage your financial affairs with a few keyboard strokes and mouse clicks, people had to visit bank branches to complete their banking business physically. Sure, you could take a few $20s out of your account using the automated teller outside, but most transactions required you to work directly with a bank teller.
Today, people rarely, if ever, must visit brick-and-mortar bank locations. Some people still prefer working with bank tellers to complete their financial transactions, but most bank business can be conducted online, from opening new accounts to taking out $20,000 personal loans.
The Internet also led to the rise of online banks – banks with no physical locations. If you've ever wanted to open an account at an online bank but needed help with how to do it or what features online banks offer, keep reading.
This guide explores all aspects of online banks, from how they handle data security to unique account features. We'll also review essential financial products online banks offer, including checking and savings, and personal loans.
Traditional Bank or Online Bank: What's the Difference?
Although online and traditional banks offer the same services, they are different.
Traditional Bank
Traditional banks have physical locations. Regional financial institutions likely have several physical locations scattered throughout your hometown, and the larger regional banks may even have additional locations in a few nearby states.
Meanwhile, the large national bank synonymous with a stagecoach boasts more than 4,700 locations and 12,000 ATMs in the U.S.
These banks offer customers a full suite of online banking services, but they also have locations you can visit for face-to-face interaction with bank executives and tellers.
Online Bank
An online bank has no physical locations at all. You complete all your banking transactions using a computer or your mobile phone. All the trappings are the same, though, such as paying bills online or direct deposits and electronic transfers to your checking account.
One of the most significant differences between the two types of banks is traditional banking's focus on "relationship banking," or in-person service.
Having a personal banker used to be common for traditional bank customers, but as routine banking functions shifted online and became digitized, relationship banking fell out of fashion and is now primarily for high-net-worth clients.
However, many online banks offer personal banking and banking concierge services to stand apart from competitors.
Find Banks With the Best Savings Account Rates?
Finding the bank with the best savings account to meet your needs is as simple as using our search tool. Try it now and find your high-interest savings account.
Is Online Banking Safe?
Online and traditional banks are the same regarding rules, regulations, and federal oversight. The Federal Deposit Insurance Corporation (FDIC) protects both kinds of banks.
Each banking customer is covered for up to $250,000 per account under the FDIC. Digital banking transactions, meanwhile, are highly encrypted and protected by numerous security measures.
Here are five additional common concerns about online banks (and why you need not worry about them):
Hacking
Just like other prime targets, banks are routinely attacked by hackers. Online banks, just like traditional banks, employ the latest security measures to protect customer data.
Hacking instances can stem from your personal computer as well.
Identify Theft
Though your data is as safe at an online bank as any other, cases of identity theft can still happen.
Using two-factor authentication and biometric login is standard practice to safeguard sensitive information further.
Bank Going Offline
Your online bank's servers may go down occasionally – it happens in every business. Service interruptions aren't likely to last long.
Customer Service
Complex banking transactions may require human interaction. Online banks have customer service departments just like normal banks.
Technical Issues
Planned service interruptions for maintenance, poor system stability, connectivity issues, and the like can pose serious setbacks when you need to complete essential banking transactions. Avoid complications by working ahead of any payment or transaction deadlines.
How to Choose an Online Bank
Online banks offer the same services and financial products as traditional banks. However, two significant differences between the institutions are lower fees and higher interest rates.
Online banks often offer better deals for customers on both because they don't have the massive overhead associated with operating brick-and-mortar locations.
When searching for an online bank, you'll find a tremendous range of options from which to choose. The guide below can help you narrow your choices and find the best online bank that meets your needs.
Safety and Security
Safeguard your money by ensuring the bank you are considering is an FDIC-insured financial institution. Meanwhile, transactions and login information are secured through data encryption, multi-factor authentication, and text alerts for any suspicious activity.
Above Average Rates
Online banks often tout their higher interest rates and lower fees. They can offer these savings to customers because they don't carry the expense of operating physical banking locations on their balance sheets.
Regional and national banks typically offer paltry savings rates below 0.1% percent, but according to the FDIC, the average interest rate on all savings accounts is 0.37% APR. Meanwhile, interest rates for high-yield accounts at online banks typically range between 3.5% and 5%.
Fees
Here's where online banks can shine when compared to many national and regional banks. Many online banks don't charge monthly fees; if they do, the charges are nominal.
You also may not have to meet certain conditions, such as an average minimum daily balance or having a qualifying direct deposit, to get any monthly account fees waived.
More Access to Your Accounts
Your online bank will likely issue you a debit card so you can make purchases or use ATMs to withdraw money.
If your bank has a relationship with another financial institution that lets you use their ATMs at no charge, you can find a map of partner ATMs within your bank's mobile app.
If your bank has no ATM partnership in place, check to see if they charge to use competitor institutions' ATMs. Lastly, many online banks offer to reimburse customers up to a certain amount for any ATM charges incurred by using another financial institution's cash machine.
Robust Mobile Banking Apps
You'll find that most online banks have robust mobile banking apps since that's the primary way you'll interact with your bank. A few essential aspects of a robust banking app could include:
Text-based fraud warnings and transaction alerts
Online check deposits
Ability to pay services providers and other bills online
No-fee transfers between accounts
It may be hard to make a side-by-side comparison of mobile banking services and features without having an account; however, you can discuss these features with a customer service representative before opening an account.
Engaging Online Bank Account Tools
Many online banks provide a wealth of no-cost extras features that can help you budget, save, or track your spending habits.
These tools can be crucial to helping you meet your overall financial goals since they show in great detail where your money is going. Many apps allow you to create unique "buckets" to earmark additional savings for different goals or financial objectives.
Cash-back Perks
Who doesn't like cash back for the purchases you make? Some online banks may offer a 1–4% cash-back perk for using your ATM card at gas stations, retailers, and restaurants.
No Overdraft Fees
Traditional banks may levy fees of $35 or more for returned checks or overdrawing your account.
Online banks often don't charge their customers fees from overdrawn accounts; some will even let their customers overdraw their ATM cards to a certain limit, such as $200.
Credit Building Tools
There will likely be few times in your life where building and maintaining credit aren't critical financial goals.
You may be able to accelerate your credit score by using a prepaid Visa credit card issued in the name of your online bank.
Pay Anyone, Anywhere
The popularity of peer-to-peer payment apps hasn't escaped notice from online banking software development teams.
Some online banks offer the ability to pay friends and family directly (peer-to-peer) or your favorite service providers (peer-to-merchant) through their mobile apps.
What Kind of Accounts Are at Online Banks?
Online banks offer the same menu of services as traditional banks. Here's a look at four of the most common types of accounts found at online banks.
Savings
Interest rate and APY are primary considerations for any type of online savings account. Interest rates for savings accounts at traditional banks are often .01 percent. Expect an online bank to beat that number by several percentage points.
Checking
Checking account benefits and fees vary between online-only financial institutions. Shop around to find the one that works best for your financial situation and needs. The benefits of opening a checking account through an online bank include no late, transfer, or service fees and no minimum daily balance requirements. Some online banks will even let you draw upon a regularly scheduled direct deposit up to two days early.
Money Market
The higher interest rates tied to money market accounts can help you grow your wealth faster. Online-only banks tend to offer even higher interest rates on money market accounts. Although these accounts allow you to write checks and use a debit card, transactions are limited to six per month per Federal Reserve Board regulations.
Loans
Online banks may offer various loan products, from personal loans to debt consolidation loans. Rates and terms for personal loans largely depend on the borrower's creditworthiness since these loans are generally unsecured. Other factors affecting loan terms include amount, length, and banking history with your financial institution.
Account holders can seamlessly navigate the intricacies of each type of account using a mobile phone, tablet, or personal computer.
Frequently Asked Questions
Here are a few commonly asked questions about online banks.
Can I use an ATM with my online bank?
Yes, but most online banks don't operate their own ATMs. Online banks may co-brand with other financial institutions to use their ATMs for free, or you can use another bank's ATM and pay the fees.
What mobile device works best for online banking? 
Online-only banks typically offer a robust user experience across all mobile and desktop operating systems.
Do online banks have mobile apps?
Online banks feature robust mobile apps that promote ease of use and user familiarity.
How do I open a checking account at an online bank?
The process couldn't be more straightforward – simply download the bank's mobile app or log into their website, complete an application, and fund your account once the application is complete.