Want Better Service? Try Banking Online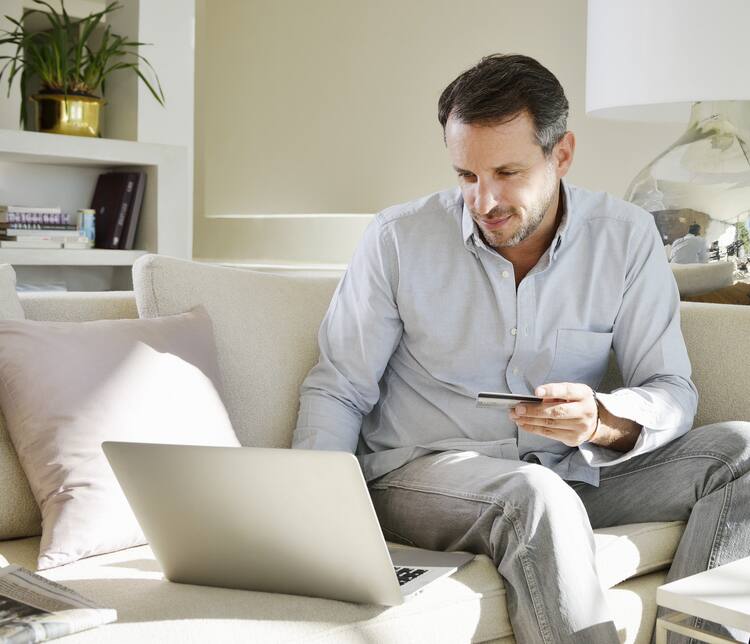 Would you miss seeing your bank teller as often as you do now? For many Americans, the answer may be "no."
A new survey commissioned by MoneyRates.com finds that customers who bank online are more satisfied with the service they receive than customers who do not. This finding appears to undermine the notion that branch-based interactions represent the pinnacle of customer service in banking.
Online services enhance the banking experience
According to the survey data, which was collected for MoneyRates.com by Toluna, 86.1 percent of the customers who bank online said they were satisfied to some degree with their bank's customer service. This consisted of 49.2 percent who said they were completely satisfied, and 36.9 percent who said they were somewhat satisfied. Only 2.4 percent of online banking customers said they were either not satisfied or very unsatisfied.
In comparison, 83.7 percent of banking customers who don't bank online reported some level of satisfaction with their bank's customer service, including 48.9 percent who were completely satisfied. Customers who said they were either not satisfied or very unsatisfied represented 3.9 percent of this group.
In short, while the numbers are quite similar, the use of online banking appears to provide a slight edge in customer service satisfaction. This may come as a surprise to those who imagine automated services such as online banking as a detriment to customer service — rather than an asset.
The rise of online banking

The increased acceptance of online banking is the result of a few trends that have significantly changed banking habits:
ATMs make it easier to interact with a bank outside the branch.
Customers increasingly prefer to use paperless statements.
More customers are now handling their finances via smartphones.
Many banks have cut the number of branches they have and may cut more in the future.
These trends illustrate how much banking has evolved, but the changes are by no means complete. Cost pressures are encouraging banks to automate as much as possible, and technological developments continue to improve the ability to deliver that automation. Meanwhile, generational changes in the customer base mean that banks must increasingly cater to a market that is not only accepting of automation, but demanding of it.
Besides asking about their general feelings about customer service, the MoneyRates.com survey also asked online customers how they would rate the online experience offered by their banks. While an impressive 92 percent described themselves as somewhat or completely satisfied with the online experience offered by their banks, among those who were dissatisfied, the most common complaint was that the website is difficult to use. Given the rise in online banking use, banks that cannot deliver a user-friendly online experience will have to improve — or else customers will seek a bank that can do better.
The online-only future?
If it's true that customers are relying increasingly on online banking services — and not perceiving a penalty in customer service for doing so — could it mean that more banks may be based entirely online in the future?
Some banks have already adopted this model, and they're growing in popularity. Online banks have cost advantages over traditional banks that generally allow them to offer customers higher savings account rates and lower bank fees, according to recent MoneyRates.com research. If customers can access these benefits without sacrificing customer service quality, it could spell trouble for banks that can't adapt.
Online banks derive a cost advantage over traditional banks in several ways. They do not have the real estate and maintenance costs of physical branch buildings. They are able to consolidate customer service operations, which reduces personnel costs. By providing client records online rather than via paper statements, online banks are able to save on printing and mailing costs.
Change in progress
The transition to online banking is still a work in progress. According to the MoneyRates.com survey, while a majority of customers are comfortable with paying bills and checking balances online, when it comes to handing over a check for deposit, most still like to do it in person. Even among consumers who bank online, less than one-third have made a deposit through an Internet-enabled device.
In other words, online banking has not yet made the traditional bank branch completely obsolete. But on the whole, customers who bank online are happier with their services than those who don't.
About the survey
Toluna asked more than 800 bank customers about whether they used online or traditional banking services, and then asked them about their satisfaction with the customer service they received. With the line between online and traditional banks becoming somewhat blurred by institutions that offer both types of accounts, the responses were not separated by the type of institution, but by whether the respondent does or does not use online banking services.