Blooom Financial Advisor Services Review 2023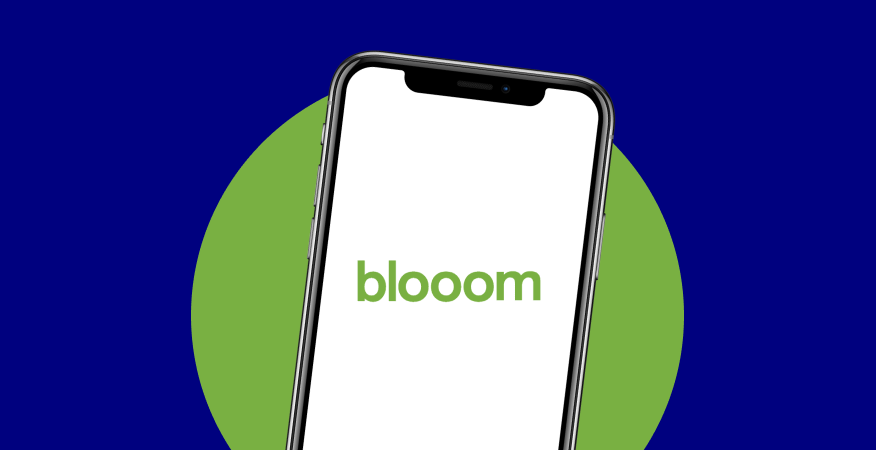 Editor's note: Blooom stopped providing services in November 2022. Customers can access existing accounts by going onto Blooom's website.
The best robo-advisors offer extensive account services including portfolio management, planning, and investor
education. Clients should expect tight account security, low fees and responsive customer service departments. This review details the pros, cons, costs and services of Blooom financial advisor.
Find a Robo-Advisor
The best robo-advisors make it possible to invest in various financial products, including mutual funds, stocks, and bonds. Shop and compare robo-advisors to find the lowest fees and opening balances.
Blooom: Best For
Blooom is a robo-advisor specializing in management services for most employer-sponsored plans and IRAs at Vanguard and
Fidelity. The robo-investor analyzes the investment options available to you in your retirement plan and helps you
optimize your portfolio to best meet your needs. Blooom is best for:
Investors with an IRA at Vanguard or Fidelity
"Autopilot" investors who rebalance but don't do a lot of trading
Investment newbies who want support and access to a human advisor when needed
Blooom focuses mainly on the employer-sponsored retirement account – 401(k), 403(b), 457, TSP and 401(a) in addition to
traditional and Roth individual retirement accounts. (As of this writing, Bloom only manages IRAs held at Vanguard or
Fidelity.) Investors can try out the company's analysis tool for free before signing up.
Blooom at a Glance
 
Blooom
Minimum balance needed to access advisory services:
$0
Cost per stock trade:
It depends. Blooom says you may incur transaction fees with some funds, and that it will get your
permission before incurring any transaction fee over $50.
Cost per options trade:
N/A
Promotions:
Anyone can try Blooom with a free 401(k) analysis.
Tradeable securities:
Available stock and bond and mutual fund offerings depend on your retirement plan. The plan
administrators determine your investment options and Blooom helps you choose among those options.
The number of commission-free mutual funds or ETFs:
Trading is done through your retirement plan and the fees, if any, come from them. Blooom says you may
incur transaction fees with some funds, and that it will get your permission before incurring any
transaction fee over $50.
What securities are used in portfolios(options, stocks, mutual funds, ETFs, derivatives)?
Blooom limits your options to those offered by your retirement plan.
Is Blooom Personal Advisor Services Right for You?
Robo investing with Blooom can help you make the best retirement account choices, aligning your investments with your
retirement goals.
Blooom
Pros
Cons
There is no minimum account balance.
For small accounts, the fees are high.
Manages employer-sponsored retirement plans (most robo advisors do not).
Investments are limited to what's offered by your retirement plan.
Offers a free analysis so you can be sure that you want the service before you pay.
The least-expensive option does not include access to an advisor, and no plan offers phone support –
only online.
Blooom does not require you to open a new retirement account. You can apply its services to existing
accounts.
There's no app. You have to use Bloom's website to conduct your business.
Financial Planning Services at Blooom Personal Advisor Services
Blooom reviews your retirement goals and risk tolerance and makes recommendations to maximize your return and minimize
fees.
However, Blooom is limited to the funds available in your retirement plan. Its algorithm classifies those funds into 14
categories and selects a mix of those options for you.
Blooom tends to favor funds with low expense ratios. Blooom diversifies your asset class allocation based on your age
and years left until retirement to maximize long-term growth.
You can manually rebalance your account after looking at Blooom's recommendations or elect to have Blooom do it
automatically for you. As you near retirement, Blooom's algorithm swaps out aggressive investments for more conservative
vehicles.
If you have individual stocks in an IRA, however, Blooom won't make any changes to them as it manages the rest of your
portfolio. But you can allow Blooom to sell those stocks so it can manage your entire account.
How Blooom Personal Advisor Services Invests Your Money
Blooom is not a full-service brokerage putting all investment vehicles at your disposal. Its focus is very narrow and
you can either go with Blooom's recommendations automatically or make your own choices after reviewing its suggestions.
However, your only investment choices are those offered by your retirement plan.
Getting Started with Blooom Personal Advisor Services
Here's how Blooom works:
First, you'll launch its free retirement account analysis. You complete an online questionnaire and Bloom generates a
retirement portfolio based on your responses.
Next, you link your retirement account to Bloom in just a couple of easy steps. It then analyzes your actual portfolio
against the ideal retirement portfolio it built for you. Blooom reports your current portfolio's asset allocation
weaknesses and recommends changes.
Once you sign up for Blooom and pay the annual fee, Blooom builds your custom retirement portfolio, selecting funds for
you and placing your trades.
Fees at Blooom Personal Advisor Services
The management fee for Blooom, unlike most robo investment management services, is a flat dollar amount – not
percentages of assets under management. So if your retirement account is large, the fee is negligible. But if it's
smaller, the fee can be high.
You can try it out for free, then select a tier that works best for you. Paid plans start at $120. Here are the tiers
and levels of service:
Personalized Portfolio – $120 per year for unlimited accounts
Personalized portfolio
Transaction activity alerts
Fund recommendations
Unlimited accounts
Advisor Access – $245 per year for unlimited accounts
Personalized portfolio
Option to have Blooom place trades for you
Access to financial advisors via live chat or email
Withdrawal alerts
Financial Consulting – $395 per year for unlimited accounts
Everything above plus:
Yearly guidance via phone or video consultation with a financial advisor
If you have several retirement accounts from employers past and present, the unlimited option annual fees can be cheaper
and also provide more management services. If you have a small account, you can always start with the Essentials option
and upgrade as your account balance grows.
Compare Other Advisors Online
Robo investment offers vary widely among online brokerages, and it's important to find the right combination of fees and
services for you. The best online broker for you depends on what type of investor you are:
Very active trader desiring low commissions
Small investor looking for affordable fees and good advice
Serious investor desiring abundant research resources
Margin investor comfortable with risk
A mobile investor wanting easy trades from multiple platforms
Blooom's appeal to consumers is the ability to have your retirement accounts managed from one place. But how does it
compare to other robo-advisors?
Acorns
Acorns' robo-advisor appeals to beginning and novice investors with small amounts of money to invest and no idea where to start, but more experienced investors may not find the service robust enough for their needs. Blooom is geared to investors with varying expertise who are focused on retirement savings.
YieldStreet Financial Advisor
Although YieldStreet is designed to advise investors, it was created for those looking for unconventional investment opportunities such as REITs. Blooom is better for most people interested in traditional investments such as 401(k)s and Roth IRAs.
At MoneyRates, it's easy to find the best robo advisor and to compare and shop for brokers.
FAQs
Blooom clients can be any of the above-listed types of investors. But Blooom focuses exclusively on
employee-retirement accounts and some IRAs. Blooom won't be the only brokerage you need unless you do
all of your investing in retirement accounts.
Blooom's algorithm is not especially transparent. It's a proprietary program you can check out before
signing up.
Its portfolio design is constrained by the options allowed by your plan. However, Blooom can get into
your plan and choose the best options for you, and you don't have to open a new account to get that
advantage.
If your plan has many choices, Blooom can save you a lot of time and probably money. If you only have a handful of options available, you could easily do the free analysis and trade based on the
recommendations without signing up.
Blooom manages mainly employer-sponsored retirement accounts, a service that most brokerages don't offer.