American Express® High Yield Savings Account Review
Our articles, research studies, tools, and reviews maintain strict
editorial integrity;
however, we may be compensated when you click on or are approved for offers from our partners.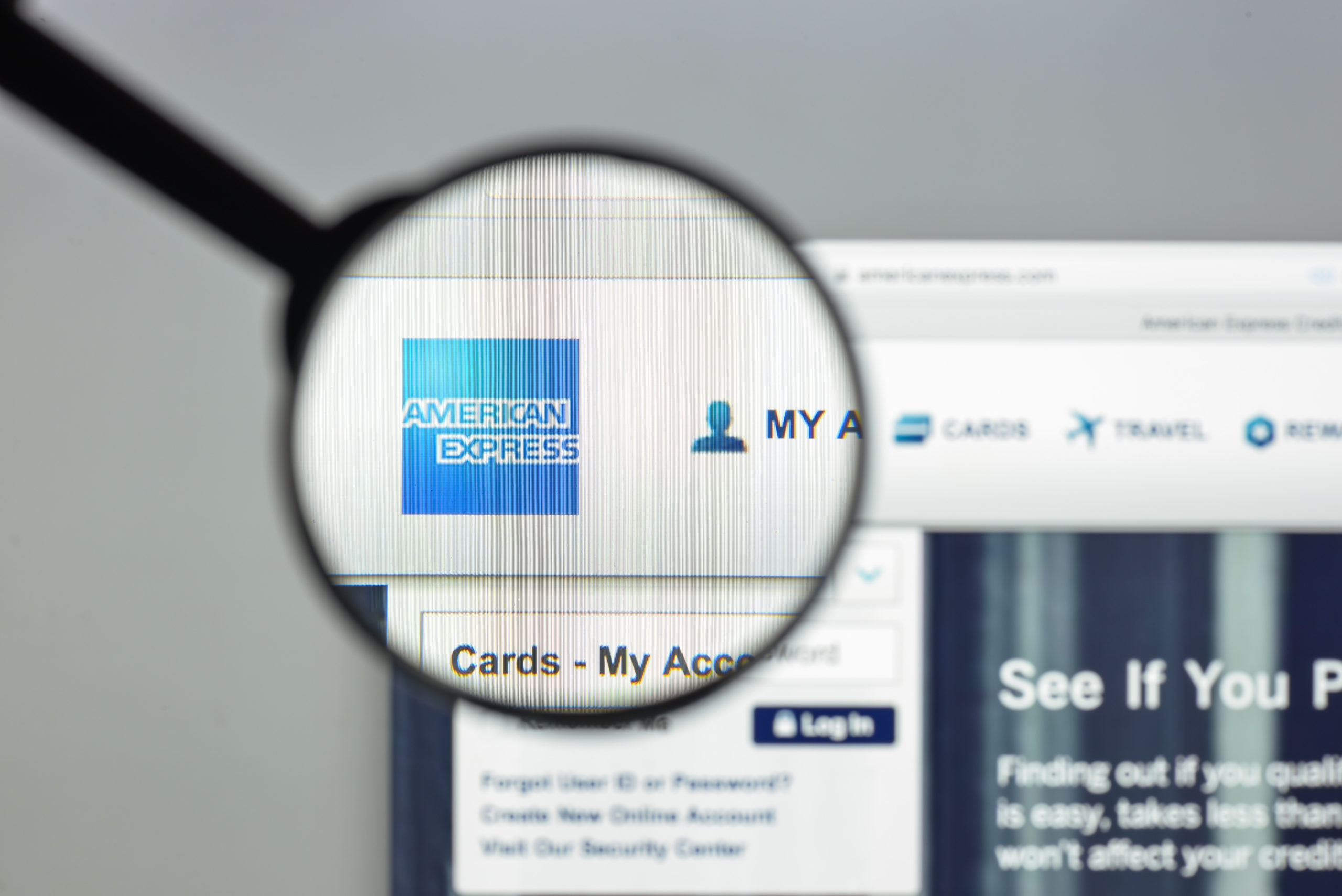 American Express®, member FDIC, is perhaps best known as an issuer of personal and business credit cards and charge cards.
But the company also offers online savings accounts to help you grow your savings cushion.
Learn how the American Express® High Yield Savings Account works to help decide if it's right for you.
American Express High Yield Savings Account Essentials
The American Express High Yield Savings Account is one of the better savings accounts offered online. In terms of what you can expect when you save money with American Express National Bank, here's a quick rundown of this account's features:
Earn a competitive APY on deposits
No monthly fees
No minimum balances are required to open an account
FDIC-insured savings
Link your account to your current bank for easy deposits and transfers
Easy online account-opening process
Customer service is available 24/7 if you need help
Which Banks Have the Best Savings Account Rates?
Finding the bank with the best savings account to meet your needs is as simple as using our search tool. Compare American Express savings with other savings accounts and find the best rates being offered today.
MoneyRates Editor's Analysis: Pros & Cons
When comparing the best places to save money, it's important to weigh the benefits against any potential downsides. Here's a look at how the pros and cons of opening an online savings account with American Express National Bank compare.
American Express High Yield Savings Account Rates
One thing you're likely to focus on when choosing a savings account is the interest rate. After all, you want your money to grow as quickly as possible, right?
As online savings accounts go, the American Express High Yield Savings Account does a good job of holding its own against the competition. The rate is considerably higher than the national average savings rate of 0.07%.
Savers earn the same APY, regardless of how much they keep in their savings account. That's different from other banks which may tier rates by balance instead, rewarding super savers with the best rates.
Compared to traditional brick-and-mortar banks or even credit unions, the high-yield savings account that American Express National Bank typically offers a much better return. These banks offer a much lower savings rate in general and they're also more likely to charge monthly maintenance or minimum balance fees, all of which can take away from your efforts to save money.
Keeping that in mind, the American Express High Yield Savings Account is one of the best online savings accounts for avoiding minimum balance requirements while earning a solid rate.
American Express High Yield Savings Account Fees
When you open a savings account at online banks, it's typically with minimal fees. The same is true for American Express National Bank.
There is no monthly fee to worry about with this online savings account. There's also no minimum deposit required to open your account, although you are capped at keeping $5 million in your account.
Keeping fees to a minimum matters for growing your savings. The more you pay in fees, the more interest you're earning gets nibbled away.
Other Savings Account Fees
Savings accounts are designed to help you save money, not spend it. But there may be times when you need to make withdrawals from savings.
One thing you need to know is that you are limited as to how often you can take money from savings. Federal Regulation D limits you to six withdrawal transactions per month.
Go over that six-withdrawal limit and you could be hit with an excess-withdrawal fee, or your bank could change your savings account into a checking account.
As an FDIC-insured bank, American Express National Bank adheres to the six-withdrawal rule. It doesn't, however, specify whether savers will pay a penalty fee for exceeding that limit in any given month.
Additional American Express National Bank Savings Account Features & Benefits
There aren't a lot of bells and whistles with this savings-account option. For example, you won't get any special bonus rates if you use American Express credit cards.
One good thing about this online savings account is that American Express makes it easy to manage your savings. You can access your account online and through the American Express mobile app 24/7. As mobile apps go, it's easy to navigate and use.
You can also link up to three external bank accounts to your high-yield savings account. That makes it convenient for transferring funds in and out of your account.
One thing to note: This account doesn't offer an ATM card or debit card. If you need to make cash withdrawals, you'd first have to transfer money to an external bank account.
You also get the benefit of American Express customer service. You can simply log in to your online account to initiate a live chat or call customer service 24 hours a day, 7 days a week.
Are There Other Ways to Save with American Express National Bank?
You may be wondering whether you can open a money market account or certificate of deposit with American Express, in addition to a high-yield savings account.
While a money market account has its advantages, American Express National Bank doesn't offer them currently. You can, however, open a CD account online. CD terms are available from 18 to 60 months. The APY for CD accounts is tiered so that the longer your CD term, the higher your rate.
American Express offers flexibility when it comes to the minimum balances for CDs. You can open a CD with as little or as much money as you like, up to the $5-million-per-depositor cap.
Keep in mind that once your CD account is opened, you can't add to it. You can, however, create a CD ladder using different certificates of deposit with varying maturity dates.
In terms of fees, there are no monthly fees for CDs. However, you may pay a penalty if you withdraw money from your CD before it matures. This penalty means surrendering a percentage of the interest earned on CD savings.
How to Open a Savings Account With American Express®
If you'd like to open an American Express High Yield Savings Account, you can do so online.
To open your account, you need:
Your social security number
Email address
Phone number
Home address
Date of birth
Routing number and account number for the external bank account you plan to link
From there, you simply choose which type of account you want to open, i.e., a high-yield savings account or CD account. You can also apply by phone if you'd prefer.
Once your account is approved, you'll receive a welcome kit and you can fund your account with your initial deposit. The process of linking external bank accounts and transferring funds can take a few business days, depending on which bank the money is coming from.
After your account is open and funded, you can sign up for online banking and mobile banking access to manage your savings going forward.
Final Verdict: Should You Open an American Express High Yield Savings Account?
The American Express High Yield Savings Account could be a good option if you're looking for a convenient way to save money while earning a competitive APY. It may be a no-brainer for people who already use American Express® personal or business credit cards to spend and/or earn rewards.
The rates are near the top of what you can find with other online banks and they far outstrip what traditional banks offer. No monthly fees to pay is another plus if you're hoping to get away from banking fees.
On the other hand, it does pay to shop around when comparing rates. You may find that another bank offers a better APY or more perks, for example, that could make that online savings account more attractive.
Bottom line, consider what you want from a high-yield savings account. If you're looking for a higher APY that you can earn regardless of whether you have a higher balance or a lower one and you don't want to pay a monthly fee, the American Express High Yield Savings Account could fit the bill.