Yieldstreet Review 2023 – Financial Advisor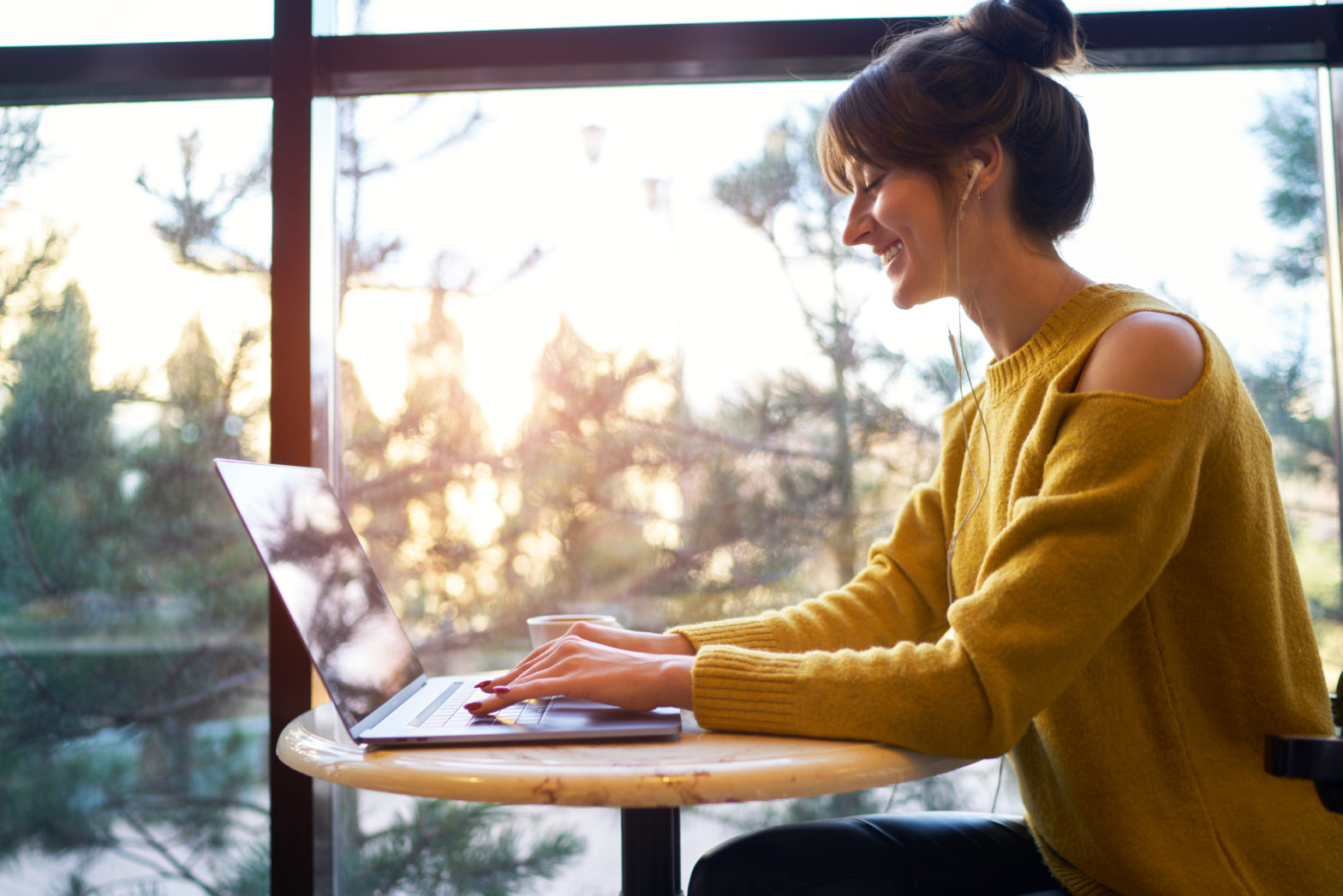 Investing in real estate and other alternatives to stocks or bonds can help you create a diversified portfolio and potentially earn higher returns. However, if you're investing with a traditional brokerage or even an online brokerage or robo-advisor, your options may be limited.
What Is Yieldstreet?
Yieldstreet is an online platform that offers alternative investment opportunities to eligible investors. Yieldstreet's individual offerings might appeal to you if you're interested in building a custom portfolio through an online financial advisor.
What is Yieldstreet, and is Yieldstreet a legitimate investment vehicle? Get your questions answered with this Yieldstreet review, and learn more about how this platform's financial advisory services work and what you can expect if you decide to invest.
Yieldstreet Financial Advisor may be right for:
Accredited investors.
Investors who are interested in owning real estate and other alternatives to stocks and bonds.
People who have at least $5,000 to invest.
Individuals who have a longer investment horizon.
Investors who are seeking above-average return potential.
Anyone who's comfortable managing investments online.
Compare Online Financial Advisors
The best advisors make it possible to invest in various financial products, including mutual funds, stocks, and bonds. Shop and compare online financial advisors to find the lowest fees and opening balances.
Types of Accounts Yieldstreet Offers
Yieldstreet is a registered investment advisor, but its account options aren't what you might traditionally encounter at other online brokerages or investment platforms.
When you open a Yieldstreet account, you're not opening a brokerage account to invest in stocks, mutual funds, exchange-traded funds, or other securities. Instead, you're specifically opening an account to invest in alternatives to those securities. This Yieldstreet review helps sort it all out.
Yieldstreet's individual offerings option allows you to build a custom portfolio based on what's available at any given time. For example, this may include real estate funds, short-term notes, or supply chain financing. The common theme is that all investments you make with Yieldstreet are not your typical online brokerage offerings.
You can open an individual investment account or a Yieldstreet IRA if you're interested in retirement planning.
Yieldstreet Review: Key Advantages of Yieldstreet Financial Advisor
Generally speaking, there are some advantages of using stock alternatives to invest. For example, you can reap the benefits of holding real estate investments without having to own property.
Depending on what you invest in, you may realize returns that are significantly higher than those generated by stocks or ETFs. And an alternative investment platform may be a fee-friendly financial advisor option.
So, what makes Yieldstreet an attractive choice for investing? Our Yieldstreet review found some of the key benefits you should know about:
Invest with as little as $5,000.
Access a wide variety of alternative investments and asset classes.
Investments are backed by assets, which may offer protection in the event of defaults.
One thing to know about Yieldstreet individual offerings is that they aren't available to every investor. You must be an accredited investor to open an account and add individual offerings to your portfolio.
How to qualify as an accredited investor
To qualify as an accredited investor, you must either have a $1 million net worth or have an income of $200,000 or more for the previous two years. The income requirement increases to $300,000 per year for married couples who file a joint return.
Yieldstreet verifies your accredited investor status before you can open an account. If you don't meet the SEC's requirements to be an accredited investor, then you won't be able to invest in individual offerings. You can, however, invest in the Yieldstreet Prism Fund as a nonaccredited investor. This fund allows you to build a fixed-income portfolio with a minimum investment of just $1,000.
How Yieldstreet Financial Advisor Works
Yieldstreet's individual offerings option allows you to invest in a curated list of alternative investments. The minimum investment is $5,000 though some investments may require you to have $10,000 or even $25,000 to get started.
In terms of what you can invest in, Yieldstreet individual offerings span a number of alternative asset classes, including:
Real estate
Legal finance
Marine finance
Commercial finance
Consumer finance
Art finance
As you read this Yieldstreet review, it's important to note that you can pick and choose which investments you'd like to add to your portfolio depending on what's available and your risk tolerance, time horizon, and goals.
Yieldstreet collects an average annual management fee of 1%-2% from its investors. The actual fees you'll pay are disclosed on individual offering pages on Yieldstreet's website. Investors may also pay a flat fund fee per investment, depending on what they invest in.
Is Yieldstreet a legitimate investment platform? In a nutshell, yes. It's a legitimate way to invest in alternatives to stocks o
What to Look for When Shopping for an Alternative Investment Platform
What is a financial advisor and how does a working with an online financial advisor differ?
A financial advisor is a financial professional that offers advice and guidance in a variety of areas, including budget, investing, and retirement planning. An online financial advisor offers those services online versus in-person.
Yieldstreet financial advisor services don't fit the traditional financial advisor mold. As you look for an online investment platform, it's important to keep in mind how they compare to other financial advisory services.
Here are some key considerations to include in your search that should apply to your search beyond this Yieldstreet review:
Cost
When investing with an online platform versus a traditional financial advisor, it's important to consider what you'll pay in fees.
Yieldstreet fees are relatively transparent but if you must dig to find out what you'll pay with another online advisor, that's a sign that they may not be a good fit.
Keep in mind that individual offerings may have their own fees, in addition to the management fee you'll pay to the platform.
Account Types
Online investment platforms can offer different account types, including taxable investment accounts as well as individual retirement accounts. With Yieldstreet, you can open a taxable account or an IRA depending on your needs. However, it's important to consider what type of variety other online investment platforms offer.
Investment Selection
With Yieldstreet, investors have a wide range of choices for what to invest in, which can make diversification easier. As you research online platforms for alternative investing, consider how diverse the options are. Also, consider each investment's risk and reward profile to make sure it's a match for your needs and goals.
Customer Service and Support
If you have an issue or question about your brokerage account, it's important to be able to connect with customer support when you need it. Consider what type of customer support options are on tap and when help is available.
Educational Resources
Investing in alternatives to stocks, bonds and mutual funds can carry different risks that you may not be aware of. So, consider how transparent an online investment platform is when it comes to educating investors about their different offerings. This can help with making informed decisions about where to put your money.
Online and Mobile Access
If you're investing online, you should be able to access your account when you need to, including online or via a mobile app. Yieldstreet allows you to manage your account online and from your mobile device with an easy-to-navigate interface. But consider how other online investment platforms measure up when it comes to online and mobile user experience.
Also, consider things like investment minimums and who can open an account. With Yieldstreet, for instance, individual offerings are limited to accredited investors only unless you're investing in the Prism Fund. At a minimum, you'll need at least $5,000 to invest and possibly more. If you're a novice online investor, a platform that has a lower minimum or fewer requirements regarding accredited investor status may be more appropriate. Reading Yieldstreet reviews like this one can help you decide if it's a suitable place to invest.
Bottom Line: How Yieldstreet Financial Advisor Compares to Other Investment Platforms
Yieldstreet is unique in terms of its offerings and the type of investors to which it caters. If you're interested in exploring investment options beyond what you might find at a typical brokerage, Yieldstreet is worth a look.
In terms of cost, the fees are in line with what you'd pay to a traditional financial advisor. Overall, it's worth considering if you have accredited investor status, you have at least $5,000 to invest, and you want to build a custom portfolio online.
Beyond the Yieldstreet Review: How to Take the Next Steps
Once you've taken the time to look at Money Rate's Yieldstreet review and are interested in getting started with Yieldstreet, you can open an account online. As part of this process, Yieldstreet will ask you to provide verification of your accredited investor status. There are several options to choose from to verify your accredited status.
You won't be able to invest until you clear this step but once you do, you can begin shaping your custom portfolio of individual offerings. If you don't qualify as an accredited investor, you can still invest in the Prism Fund with a minimum investment of $1,000.
Head here to open an account with Yieldstreet now.
If you're comfortable allocating part of your portfolio to alternative investments, consider Yieldstreet investment reviews and other platform reviews as you decide whether Yieldstreet is the best fit.
You may find that another online investment platform is a better option in terms of investment offerings or fees. Remember that when investing in alternatives, less may be more when it comes to asset allocation and managing risk.