Why Do I Need to Open A Checking Account?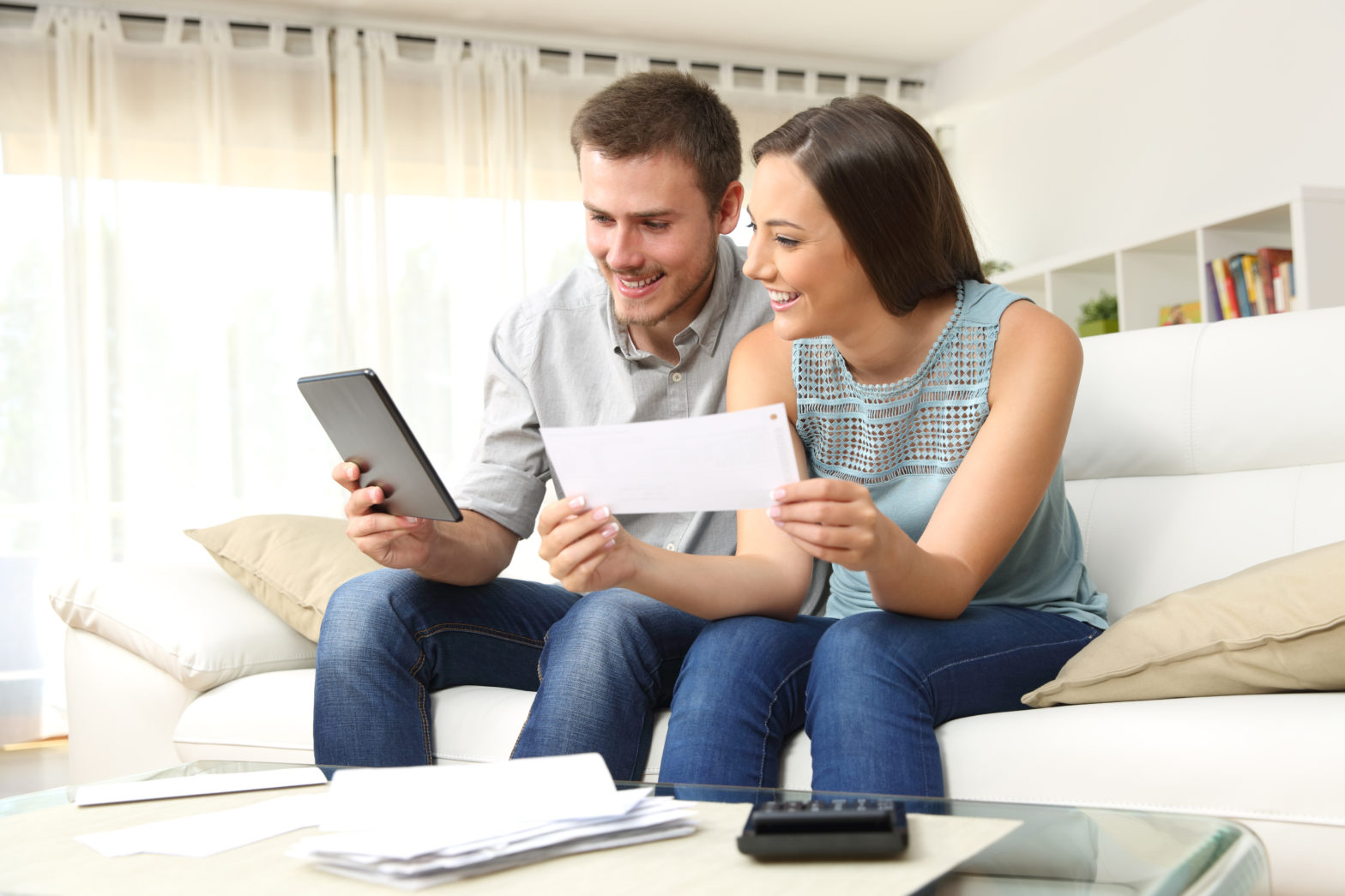 A checking account is the most basic tool of personal finance. Even with new technologies and other options, nothing can quite do the job of handling deposits and withdrawals efficiently like a checking account.
Think of it like a screwdriver in a tool kit.
There are much more expensive and sophisticated tools, but would a tool kit really be much use without a screwdriver?
In terms of traditional banking alternatives, you could probably earn more interest in a savings account. When it comes to more cutting-edge payment alternatives, there is a growing field of online payment systems like Venmo and PayPal.
Even so, none of these offers the versatility of a checking account. To a large extent, checking accounts occupy a sweet spot in terms of financial products, combining the security of a savings account with the access of electronic payments.
This article explores the special role of checking accounts and how you can get the most out of one.
What is a Checking Account?
A traditional checking account is a deposit held by a federally insured institution, which means either an FDIC-member bank or an NCUA-member credit union. As such, these accounts offer security of up to $250,000 in deposit insurance.
Unlike other bank accounts (such as savings accounts, money market accounts and CDs), a checking account is designed for frequent access. It is ideal for paying bills and making everyday purchases and payments. And, with online access, mobile apps and debit cards, a checking account has at least as much anytime/anywhere access as mobile wallets and other payment systems.
8 Advantages of a Checking Account
Given their special niche combining security and access, a checking account offers at least eight distinct advantages:
Direct deposit makes getting paid easier

These days, most employers are set up to seamlessly deposit your paycheck directly into a bank account. You can have your IRS refund directly deposited into your checking account too, provided you have one.

This means that, with a checking account, there's no need to wait or visit a branch to collect your money if you set up direct deposit. You can usually start using your money to make purchases and pay your bills the same day you get paid.

Unrestricted access to your money

Unlike other types of bank or credit union accounts, checking accounts do not limit when or how often you can use the money in your account.

Certificates of deposit require you to commit your money for the full term of the CD. Savings and money market accounts were traditionally limited by Federal Reserve Regulation D to six third-party transfers (such as payments by check or debit card) per month. While Regulation D restriction was loosened in 2020, many savings and money market accounts still restrict how many transactions you can have. Exceeding those limits may result in extra fees.

FDIC protection

Is your balance on a digital payment system insured? Nobody worries about things like that until something goes wrong, which tends to happen during a financial crisis.

With a bank checking account, your money is protected up to the FDIC insurance limit of $250,000 per depositor at each institution. Credit union accounts offer the same protection through the NCUA.

Getting cash when you need it

You remember cash, don't you? With a checking account, you should have access to a network of ATMs that can provide you with cash on demand.

Whether it's to buy a hot dog from a street vendor or pay for something when electronic options are down, cash comes in handy on occasion, even in the digital age.

Landlords may insist on a check

Some landlords may still require a check for security. If they aren't geared toward using digital payments as an alternative, you may miss out on the apartment you wanted because someone else showed up with checkbook in hand.

A check is acceptable in more places

Even in large, urban areas there are still plenty of places from bodegas to boutiques that have not made the investment to participate in digital payment systems and are unlikely to do so anytime soon. A debit card should have much wider acceptance at these businesses, and a check is useful for small vendors that don't have the means to accept any form of digital payment.

Check registers can help you budget

If you want to manage your money via a budget that is a little more advanced than simply spending down your digital balance till it's gone, it can help to review your transactions to see on what you are spending money. Whether you use an electronic or paper version, a check register can lay this all out for you.

Automatic bill-pay helps you keep up

Something else that can help your budget run smoothly is automatic bill-paying. Checking accounts are more likely than digital wallets to allow you to set up certain accounts to be paid automatically. This can help you avoid late fees, interruptions to service and damage to your credit history.
Avoid Fees with a Free Checking Account
When you consider all the advantages, perhaps the most impressive thing about a checking account is that you don't have to pay for it.
It's true that most checking accounts charge a monthly service fee. However, just over a third of all checking accounts do not, so you can find free checking if you want it.
Your chances of finding a checking account with no fees improves considerably if you bank online. The most recent MoneyRates Checking Account Fee Survey found that 72% of online checking accounts do not have monthly service fees.
Here is a comparison of how much – or how little – you can pay for checking depending on which bank you choose. The four banks included in the table below are the four largest retail deposit institutions in the United States, with over $1 trillion in deposits each.
| Checking Account Option | Total Fees Per Year |
| --- | --- |
| Free Checking Account | $0 |
| Average Online Account Average | $115.92 |
| Average Branch-based Account Average | $176.04 |
| Bank of America Checking Account Fees | $144.00 |
| Chase Checking Account Fees | $144.00 |
| Citibank Checking Account Fees | $144.00 |
| Wells Fargo Checking Account Fees | $120.00 |
The fees referred to in the above table are monthly service fees. Checking accounts can charge other fees for certain types of activity, such as overdraft protection and wire transfers.
Bank of America, Chase, Citibank and Wells Fargo all offer multiple types of checking accounts; but in each case, the bank's basic full-service checking account option was used as an example.
Beyond Charging Fees – Look for Convenience
Besides comparing fees when you choose a checking account, you should also think about how convenient the bank would be to use.
If you are interested in banking at a traditional physical branch location, then you should consider how close a bank's local branches are to where you live and work. If you travel frequently, you may also want to take into account whether the bank has branches in places you are likely to travel.
If you plan on banking online, then the functionality of the bank's online interface and its computer apps may be what define how accessible a checking account is to you.
Whether banking through a branch or online, if you plan to get access to cash through an ATM, then you should consider how extensive and convenient a bank's ATM network is. Using an out-of-network ATM can cost you additional fees.
About New-Account Incentives…
Checking account offers sometimes include tempting incentives, like a cash bonus for opening a new account.
Before you think about these promotions, first compare the basic fee structure of the bank. You may have this account for several years, which means that fee differences will matter much more over time than any one-time incentives.
It's often best to view those one-time incentives as tie-breakers between accounts that otherwise offer more or less than same terms rather than as the main reason for choosing an account.
Finally, if you are interested in a new-account incentive, be sure to check out the requirements for earning the incentive. These may go beyond the normal requirements for opening an account. They may involve a larger initial deposit, setting up direct paycheck deposit or other activity requirements.
How to Open a Checking Account
Finally, don't be intimidated by the idea of opening a checking account. It's pretty easy and shouldn't take long.
There are just a few things you will need to provide, and you can make the process go more smoothly if you have these things ready in advance:
Your Social Security number
Personal details such as your full name, address and contact number
A government-issued photo ID
Enough money to meet the account's minimum deposit requirement
Taking a little time to compare checking accounts before you open an account can make your life easier and save you money for years to come.