How to Open a Checking Account When You Have Bad Credit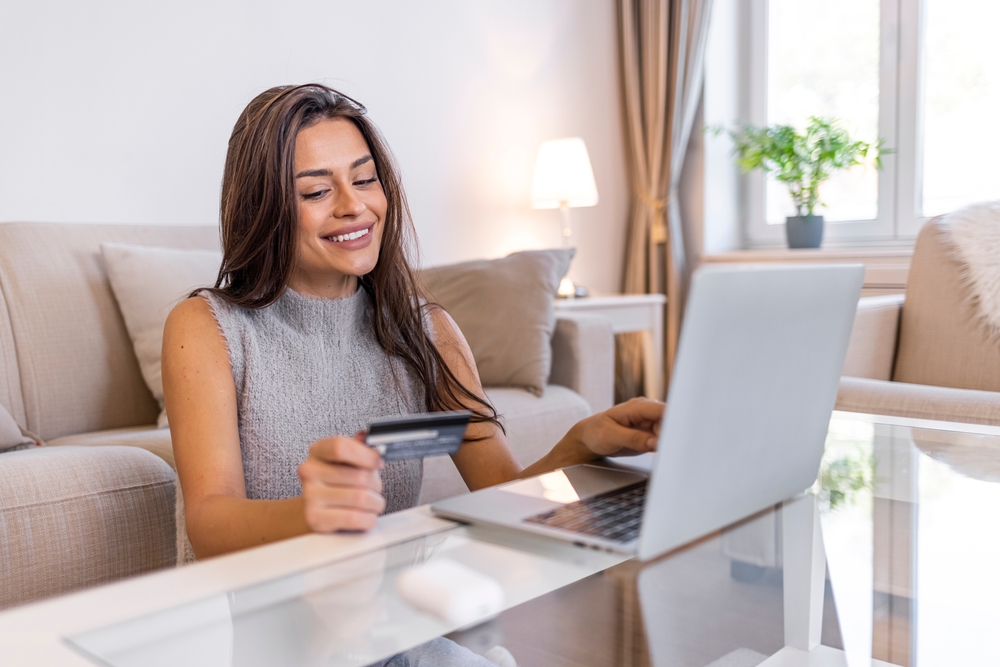 When it comes to credit scores, the news isn't good for many Americans. An analysis of scores by the credit bureau Experian found a third of people have what could be considered bad credit.
Having a bad credit score can affect everything from a person's ability to get a job to the loan rates they're offered at the bank. But could it also make it impossible to open a checking account?
The Myth of Bad Credit and Bank Accounts
While it is commonly believed bad credit will prevent people from opening a checking account, some banking representatives say that simply is not true.
"Bad credit doesn't affect a person's ability to open a savings or checking account at Citizens," says John Rosenfeld, head of Everyday Banking for Citizens Bank. "We have checking and savings accounts available to anyone as long as they meet the minimum amount needed to open the account."
That minimum amount can be as low as $1, Rosenfeld adds.
Steve Novak, senior vice president and director of retail banking at Bryn Mawr Trust, agrees a low credit score usually can't be blamed for a bank denying a request for a checking or saving account.
Easily Compare the Best Checking Accounts Online
Find the best checking account online quickly and easily by using our checking account search tool. Compare fees, requirements, and more.
ChexSystems Reports: What You Need to Worry About
Rather than bad credit, what consumers should be concerned about is their ChexSystems report. That's where banks record which consumers bounced checks, had accounts closed due to unpaid overdrafts or who otherwise owe a financial institution money.
"It's banks helping banks," Novak says.
ChexSystems serves largely the same purpose that credit reports do for lenders. It helps banks determine whether a person poses a business risk or if they are likely to be a good customer. If ChexSystems comes back with a negative report, Novak says banks and credit unions typically consider the following when deciding whether to approve or deny a new checking account:
How long ago the negative account occurred
How long the account was overdraft
Whether the bank was paid back
Consumer reasons for the overdraft
Every bank has its own criteria but generally those who owed a small amount for a short period of time are more likely to be approved for a new checking account compared to someone who owed significantly more for a longer period or who never paid back the bank.
Account Options for People with Poor Bank Records and Bad Credit
In the event you find yourself on the receiving end of a bank account denial, don't despair. You still have options.
Look into a second chance checking account
Some institutions, such as Wells Fargo and PNC, offer what is known as second chance checking accounts. These accounts may come with certain restrictions or strings attached.
"You may be unable to write checks off the account or to use online bill pay," says Peter McVey, vice president and director of treasury services for Lead Bank. "[You] may be limited a debit card only with no overdraft privileges."
Plus, there could be minimum balance requirements or additional maintenance fees to pay.
If there is no bank nearby with a second chance checking option, Novak says consumers may have better luck getting an account at a smaller institution.
"Big banks…are more hard and fast on rules," he says. "Smaller banks may be more lenient."
Is a prepaid card right for you?
Another, increasingly popular option is to use a prepaid card in lieu of a checking account. Cards such as RushCard and Bluebird tout themselves as bank account alternatives, and money can be directly deposited into a card just as you would with a checking account. Some cards even have online billpay services.
While prepaid cards are an option for those who can't open a checking account, they may be an imperfect solution. By some accounts, the average prepaid card charges $300 per year in basic fees. What's more, some cards don't offer FDIC insurance coverage, leaving money unprotected in case an institution fails. Additionally, some consumers have complained about some prepaid companies locking them out of their account for days at a time.
How to Get Your Bank Record Back on Track
Whether you've had negative reports work against you or not, there are steps you can take to improve your chances of being approved for a new checking account.
Pay back any money owed
The first thing to do, Novak says, is to pay back any money you owe a bank. While that does not erase the ChexSystems report, paying back the money can improve your standing in the eyes of some institutions.
Ask for a savings account instead
Another tactic to boost a tarnished bank record is to request a savings account with an ATM card. Banks and credit unions typically don't have anything to lose by allowing a saving account, and many are willing to open one even for those with a poor banking record. Then, by showing a history of regular deposits and good money management, the institution may be willing to reconsider its decision on a checking account.
"If you've had some prior issues and are listed in ChexSystems, it does not mean you cannot open a bank account," McVey says. "It simply means you'll have to be more diligent in finding a bank or credit union willing to look beyond your past and focus on your future."
Comment: How have you bounced back if you've had a negative bank record?
More from MoneyRates:
5 crucial expenses that will cost more because of a low credit score
I have no credit history. Why am I considered a bad risk?
15 warning signs you're headed for financial heartbreak