Assessing The Risks of Remote DeposIt's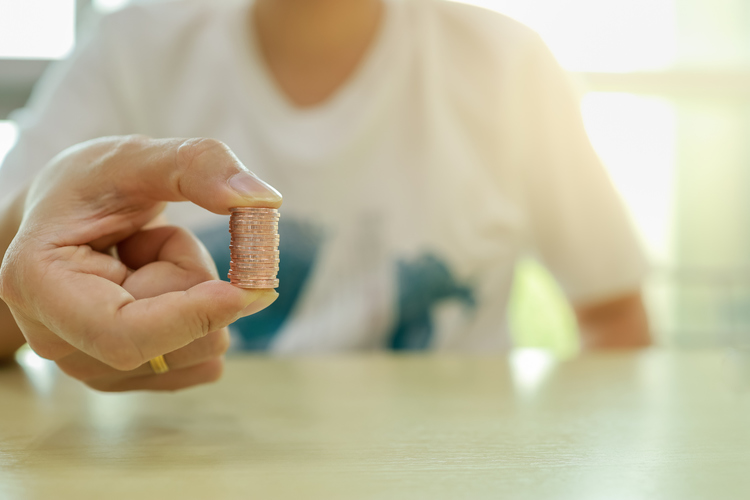 The numbers are clear: Consumers are becoming ever more willing to snap photos of their checks with their smartphones and send those images to their banks. And why not? Remote deposit capture — the name for this technology — can save consumers a trip to their bank or ATM.
But with new technology can come new security risks — or at least perceived risks. Is it possible, for example, for hackers to intercept the transmissions customers send to their banks?
Fortunately, several industry studies and remote deposit capture experts agree that consumers shouldn't worry much about that type of fraud when using these applications.
"The banks have gotten very good at the risk-management aspect of data transmissions," says John Leekley, founder and chief executive officer of RemoteDepositCapture.com, an Alpharetta, Georgia-based clearinghouse of mobile banking information. "I have never heard of a hack where information is stolen during the transmission process. What you do hear about is someone hacking into a database or capturing information before it is transmitted."
In other words, while consumers shouldn't cease being vigilant about online security in general, depositing checks through a mobile app shouldn't top their list of worries.
Mobile deposits and security

Leekley says that consumers don't have to worry about exposing themselves to electronic forms of fraud when making mobile deposits because the data sent to financial institutions in this way is encrypted and protected.
This is why few banks have reported losses associated with mobile deposits. According to a 2014 survey by RemoteDepositCapture.com, 80 percent of financial institutions using remote deposit capture reported no losses resulting from the technology.
The biggest threat associated with mobile deposits is an old-fashioned one, Leekley says: You need to take care of that paper check.
Consumers might use their smartphones to make a deposit and then forget to destroy the actual paper check. Their spouses might then see the check and try to deposit it too. Fortunately, banks usually catch these double deposits. If they don't catch them immediately though, consumers might think — even for a short period of time — that they have more money in their accounts than they actually have.
Dishonest payees might even be tempted to use remote deposit capture technology to make double deposits on purpose. Banks, however, are good at sniffing out these crimes, Leekley says.
Leekley says that consumers should follow his example: When he deposits a check through his smartphone, he immediately writes a note on the back of the check indicating this. He then destroys the check after the number of days his bank recommends.
Leekley says that this process will become second-nature to consumers as more banks offer remote deposit capture.
A remote deposit world

Given the convenience of mobile check-depositing apps, it's little surprise that the number of consumers signing up for mobile deposits is on the rise.
A May study from RemoteDepositCapture.com and San Diego-based Mitek Systems, a provider of mobile banking technology, found that 63 percent of 250 surveyed financial institutions already offered mobile remote deposit capture. An additional 33 percent planned to offer the service within 12 months.
Scott Carter, chief marketing officer of Mitek, says that mobile deposit is well past the tipping point of early adoption. He pointed out that more than 30 million consumers have already used remote deposit capture to deposit a check.
"Think about the younger consumers. They grew up with digital technology," Carter says. "They don't remember a time when there wasn't a camera on their smartphones, much less a time when the smartphone didn't exist."
Andrew Tilbury, chief marketing officer with Henderson, Nevada-based Bluepoint Solutions, another provider of mobile banking tech, compares the acceptance of mobile deposit to the steady growth of ATMs.
"The same way you can't imagine a financial institution in 2014 not having an ATM, you won't be able to imagine a bank or credit union in 2018 not having mobile banking with remote deposit," Tilbury says.
Leekley says that consumers will continue to outgrow any fears they have about fraud and mobile banking.
"Any time you have a big change, the knee-jerk reaction is fear," Leekley says. "As time goes by and more banks offer mobile deposit, you'll see that fear go away."
Carter adds that this won't just happen with younger consumers, either. Older consumers will also embrace mobile check deposit as the technology ages, he says.
"It will happen much like it has with the adoption of other tech," Carter says. "The younger people are usually the tip of the spear. Then the older generations follow. Part of this is general awareness of the technology. Then there's the building up of the comfort that this is a safe technology."